Interviews
100+ Homes Sold in 2016 – Expert Properties – Sales, Furnished Rentals, Property Management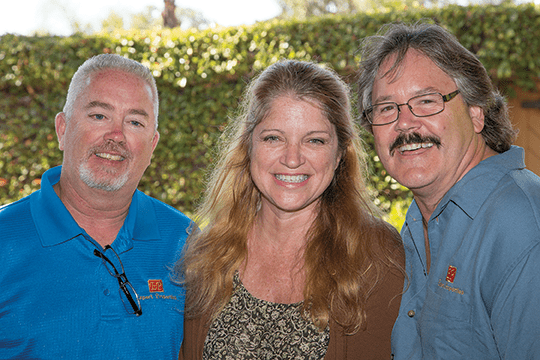 Expert Properties brings a new model to the real estate industry. Instead of the normal model of hiring agents that are all independent contractors, Expert Properties hires only employees, each with varying expertise to serve each client. You don't hire an agent at Expert Properties, you hire a company.  Their vast knowledge and experience of every aspect of housing makes them uniquely qualified to help navigate all your housing decisions.

Whether you are a buyer, seller, investor, or renter, Expert Properties has you covered! Employing a team of experts that provides a vast breadth of services, along with a unique blend of "high tech – high touch" marketing, allows them to get homes sold faster at the highest possible prices.

One client recently equated Expert Properties' real estate versatility to that of a "Swiss Army knife," stating they have the tools and services to handle every real estate need.

After the close of 2016 where Expert Properties sold over 100 homes and managed over 200 single-family homes, we spent the afternoon chatting with founder and owner Graham Farran.
Graham, I first want to congratulate you and your team on the great growth of your company!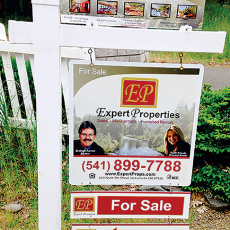 We've been focused on selling and renting nicer properties to buyers from out-of-state and helping local companies with their relocation needs so we took advantage of all the retirees and families moving into our area. Our valley is really becoming attractive to retirees and families moving in from large metropolitan areas.
To begin with, will you please tell us about Expert Properties? This is not your typical real estate company.
We are structured differently. We don't hire independent contracts like other real estate companies; we are all employees that work together to meet our clients' needs.

All of our employees work in their own area of expertise, and everyone is focused on the client. For example, when a client hires us to sell their home, they get a team to work with them. Our local broker will head the team and have at his/her disposal our stagers to stage the home, our marketing department to market the property, and our maintenance department to manage any pre-sale improvements or any repairs that come up in the home inspection.
What are the primary benefits to the customers when working with Expert Properties?
That's an easy answer. The fact that our entire company works together as a team to help each client, our breadth of services which are vast that we can help in so many ways, and our high-tech and high-touch marketing of homes.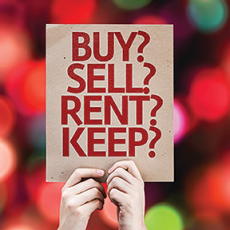 You guys pride yourself on the high-tech marketing of homes. Can you explain?
We are really good at using new and effective technology to market homes we are selling or renting. We have mastered the use of high-definition video, which you can see on our website. We use drones to fly over a property and film looking down, which gives the viewer a great view of the entire property.  On rural properties we film more than just the home; we have filmed rivers, vineyards, outbuildings, and views. We edit the outside and the inside videos to one 4-6 minute video tour of the home. It's so convenient for buyers to sit at their desk or on their couch and fly over and through homes for sale. In addition to video, we post our listings to over 2,000 Internet sites and mobile phone applications, and have a dominant presence online. We have a robust email marketing system where we buy email addresses of buyers looking online and email them homes for sale complete with an embedded video of the home. In addition to our online marketing, we improve our customer service and add efficiency, we use online document signing for sales and rental transactions, an online document management system, and online payment systems.

All of our tenants and owners have their own client portals so they can access their information at any time.
And you've still kept your feet on the ground with the "high-touch" marketing of homes. Please say more.
We use leading-edge technology to market homes for sale and rent but we believe in the personal touch. Not all of our marketing is high-tech a lot of it is high-touch. For example, we have four professionals answering the phone Monday–Friday, to answer any calls buyers have on a listing we have for sale or a rental property we have advertised.  No one likes getting a PBX where you have to punch in extensions for service or an answering machine that you leave a message and hope someone calls you back – they want to get someone live on the phone to answer their question now – and that's what we have created. We also believe in working with clients at their convenience, not ours, so we show rental properties and homes for sale seven days a week and 10 hours a day.  We have a "rapid deployment team" of Realtors that can respond to multiple showing requests. On a Friday a few weeks ago, we had five potential buyers call us. Each was in front of a different home we have for sale. Because of our team approach, we were able to show all five homes on short notice. Our rapid response resulted in immediate sales of two of the five homes. We also use a lot of direct mail and print ads to market homes. Everyone loves looking at homes – so, although the internet is extremely important, we still use print and direct mail to sell homes. Therefore, we use both high-tech and print to market homes and once we engage our clients, we use high-touch personal service to keep them.
Graham, please talk about your furnished housing.  This plays an important role to both buyers and sellers.
We have built a market for furnished rentals by catering to businesses that need to find short-term housing for their traveling employees, couples who are here to buy a home, as well as clients in the midst of a remodel. Our furnished rentals are all equipped with kitchens, Wi-Fi, TV and more. All you need to do is bring is your suitcase. Currently, clients have the option to stay in an Extended Stay Hotel along Interstate 5, or stay in one of our studios, cottages or homes in Ashland or Jacksonville. What would you choose? It works out beautifully! Buyers stay in our furnished rentals while we find them their dream home.  Once we find their dream home, we coordinate the moving out of the rental home with the closing of their home that they have just purchased.
Expert Properties goes above and beyond to promote Southern Oregon.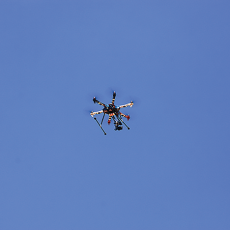 We really feel like we're selling Southern Oregon and our job is to show its virtues and its variety. We advertise our "rent while buying" service in many tourist publications, so we attract a lot of families looking to relocate here. Our service starts by picking them up at the airport and showing them the valley, from Ashland to Applegate to Shady Cove. After what feels like five hundred miles of driving around the valley, we narrow down the locations they feel comfortable in and we find a home that works for them. We've answered the same questions about our valley enough times that we finally got smart and are now publishing "Discovering Southern Oregon" on our website. Here you can find fun activities to do in Southern Oregon, like wine tasting, hiking, biking, boating, rafting, shopping, theaters, snow sports, and more! We are now embarking on publishing a guide book to Southern Oregon which will tell the readers the thousands of activities available in Southern Oregon.
Please tell us about the investment opportunities you have to offer.
We are in a unique position of being experts in the furnished and unfurnished rental market, which helps us guide investors to acquire the investment properties with the greatest yields. When we speak to an investor, we usually give them quotes on renting out the property as furnished or unfurnished.
How do you manage so many rental homes?
It's all about processes. Working in the past for large companies, we have learned the key to their success was to implement a great process, train everyone on that process, and don't deviate from that process. We start with aggressive advertising so we can attract a wide range of tenants. We screen them well through the use of four different databases of information, and we have an ironclad lease. We inform the neighbors that we are managing the home, and are open to their calls. We also have a great maintenance team and we inspect the home often and do preventive maintenance. Last and definitely not least, we communicate well with our owners.
I would love to hear more about the Expert Properties team.
We have 22 employees so we can't talk about them all but you can see their bios on our website. The key is each one of our employees has a different gift and we all help the same clients. We have experts in staging, renovation, photography, marketing, negotiation, contracts, repair, and problem solving. www.expertprops.com
Graham, you have had over 15 years in the real estate industry. What are some situations that have occurred that have inspired you to do things differently?
I ended up in management for both John L. Scott and Keller Williams. I was training and managing real estate brokers. Being a real estate broker is really a hard job! Brokers are all independent contractors and have to be experienced in prospecting for business, staging, marketing homes, client relations, negotiating contracts, managing timelines, understanding home construction, real estate laws, and being an expert on our valley. They also need to be available ten hours a day, seven days a week. This experience made me think that there had to be a better way to structure a real estate company. So, we started Expert Properties. At Expert Properties everyone is an employee. We all work together and we all focus in our individual areas of expertise, so our clients get a team of experts.

In the home rental business I quickly learned the need for a better rental situation for those who would otherwise end up living in extended stay hotels. These hotels are usually located in a commercial district. You park in a parking lot, enter the stark building from a hallway, and have no outside yard. This isn't a great way to live for six months, so we created our furnished rental program. Our program allows clients to live in the community with all the amenities of home for the same price or less than the cost of an extended stay hotel. You can even bring your dog!
Last but not least, do you have any additional thoughts or comments you might like to share with our readers?
The real estate market has really picked up and it looks like 2017 will be a record year for the number of homes sold in Jackson County and the price of those homes. Thank you all for your support and helping us get through the hard times when the market was at its worst! We will be writing a monthly column in the LocalsGuide to update you on the real estate market and hopefully to answer all your real estate questions.
Learn More:
Expert Properties
Sales: 541-899-7788
Rentals: 541-899-2030
www.expertprops.com