Interviews
31 Years and Counting, The Best is Yet to Come!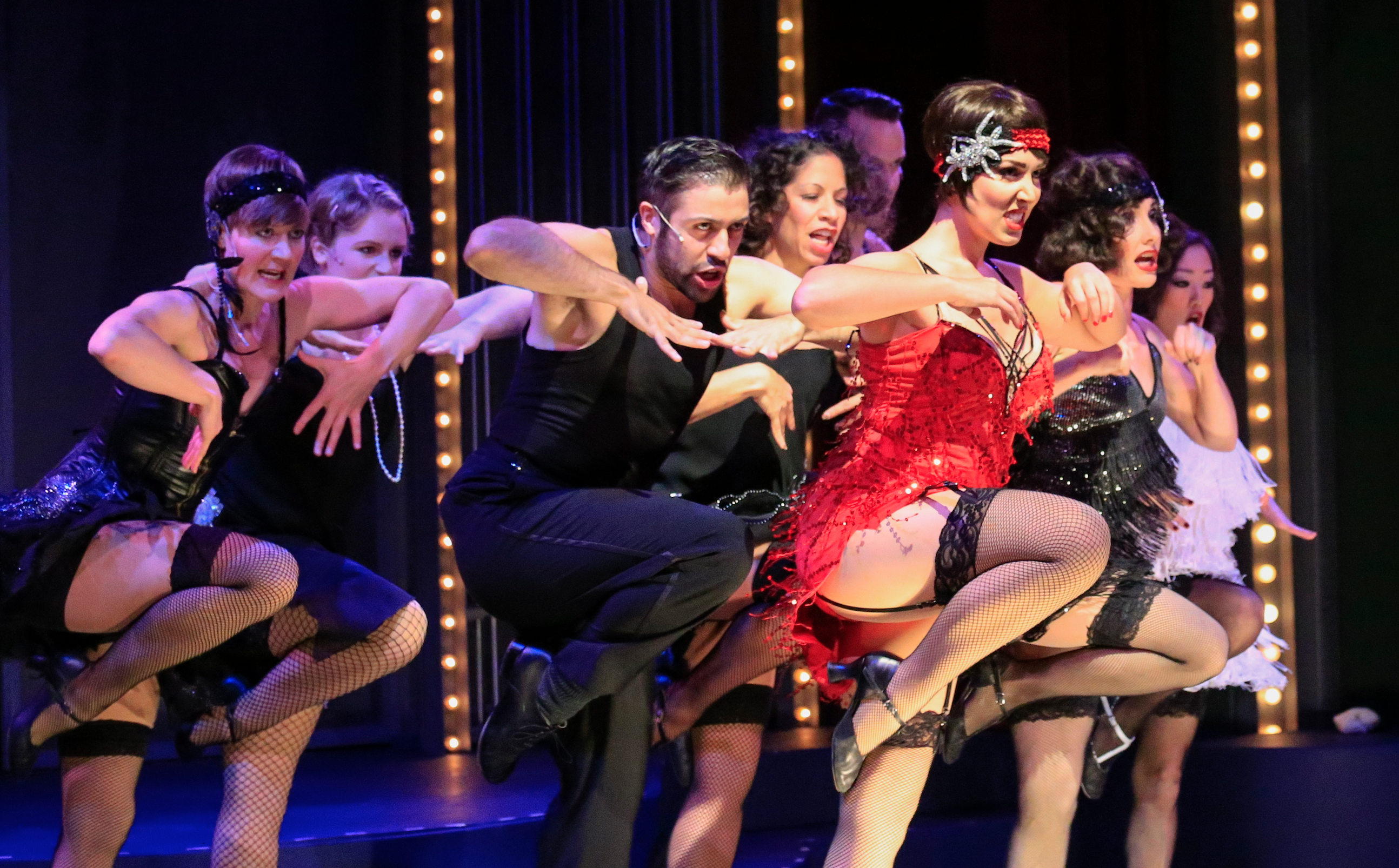 Get ready for another great season of all new performances, fresh energy, and excitement brought to you by the Oregon Cabaret Theatre! In this interview, we speak with Managing Director Rick Robinson and Artistic Director Valerie Rachelle about the success of their 2016 season, and what's in store for audiences in the holiday show. We will also get a sneak peak at the upcoming 2017 season lineup. Get ready to sit back and enjoy the show.
Rick and Valerie, thanks for doing this interview with us today and congratulations on your huge success in 2016.
Valerie: Thank you! We really learned a lot about the Cabaret and our audience in our first full year, 2015 – and I think that shows in our success this year. We learned we could push the bounds of what was possible in the space, in terms of cast size and musicians, and we were rewarded for that so far in 2016.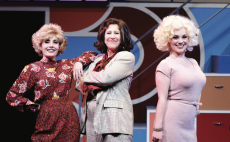 I would love for you to take a moment to share some of your proudest accomplishments of 2016.
Rick: Well, this has been a really incredible year for us – we're on pace to shatter the 29,000 patrons we had through our door last year, which was itself a pretty big increase over 2014. We're on target to have more than 32,000 people see our shows this year. There's a lot of art that we've done in this building that we're proud of, but this is our proudest accomplishment in 2016 – our patrons are the reason we do what we do, and when they're coming out in such large numbers and then coming back, it validates the work we're doing.

Valerie: This year we mounted the biggest show, cast size-wise in Cabaret history, with CHICAGO – and this was done sandwiched between two shows that also had larger cast sizes. We mounted two shows at once with our double creature feature – ROCKY HORROR is now completely sold out, and BAT BOY is also playing right now, and we're really proud of both of these shows and how hard the cast and artistic team worked to actualize them.
With Bat Boy closing soon, what's up next at the Cabaret?
Valerie: Up next, we have THE PINE MOUNTAIN LODGE – a show we're very excited about – it's a world premiere musical, written by Rick, directed by myself, and featuring 12 songs from Irving Berlin.

Rick: It's a show very much in the vein of WHITE CHRISTMAS and HOLIDAY INN- two very famous Irving Berlin musicals, but ours has a ghost story twist. A young pilot who's just finished his tour in WWII has returned home to take over his dad's flagging upstate New York hotel – only to find it's inhabited by two quarreling vaudevillian ghosts who have plans of their own. It's romantic, it has has these great old songs, some of which will be immediately familiar to audiences – like 'I've Got My Love to Keep Me Warm" and 'Let's Face the Music and Dance" – but other great ones that will be new to people. It's a big undertaking, but these Irving Berlin movies are something my wife dearly loves – the day after Thanksgiving, we watch White Christmas as a family. It's something that just happens.

Val: That's true.

Rick: This show is really both of us – I'm crafting the dialogue, Val's creating the musical numbers in dance, and the story is something we dreamed up together on one of our casting road trips. It's ultimately about people who come in and take over a sacred old venue – something that is obviously personal to us. We can't wait to share it with people.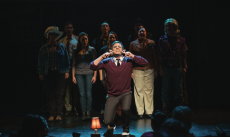 Year after year customers return to the Oregon Cabaret. Please talk about the quality of experiences you seek to create for your guests.
Valerie: I remember when we were talking to to Jim Giancarlo about taking over the Cabaret; he told us that when people came to the Cabaret, he wanted them to feel like that they had been invited to an elegant private party. This venue, so brilliantly designed by Craig Hudson, really has an old world elegance that lends itself to that. We very much want to carry on that legacy.

Rick: The quality of the experience doesn't begin and end with the show, either – it's the way you're greeted by box office staff, the way the waitstaff treats you, the quality of your meal, the live piano played during dinner service. We endeavor to excel in all areas, and the increasing number of patrons who are joining us for dinner speaks to that.
I hear you have been working hard putting together your 2017 season plan. Please tell us about it.
Valerie: We have such a fun line-up of shows for our 32nd season! We have NOISES OFF first, which we both feel is one of the best comedic scripts ever written, and it's about the theatre – the personality types that inhabit the theatre world – which is perfect for Southern Oregon.

Rick: Our second show THE ALL NIGHT STRUT is really a celebration of the music of the 1930s and 40s – it features the best of songwriters like Hoagy Carmichael, Frank Loesser, Duke Ellington, Johnny Mercer, Cab Calloway, and the Gershwins. We're going to have a four piece band for THE ALL NIGHT STRUT because the music is the star of this show. This is a bigger band size than we've done before.

Valerie: Our big summer show this year is going to be THE DROWSY CHAPERONE, which is a great new musical that won a bunch of Tony Awards a few years back. There's a character called 'The Man in Chair' who's a musical super-fan and dusts off the cast recording of his all time favorite musical, 1928's The Drowsy Chaperone, which then comes to life in his apartment. It's got great music and really features all of the classic fun of these old musicals – young lovers, bumbling pastry chefs who are really gangsters, slick producers – and of course, the drowsy chaperone herself.

Rick: We follow that up with our fall show, BASKERVILLE, which is a decidedly new take on the Sherlock Holmes Mystery, THE HOUND OF THE BASKERVILLES. In the same vein as our 2015 hit, THE 39 STEPS, all the roles in BASKERVILLE are played by a handful of actors – you have two actors to play Holmes and Watson and then three more actors to play everyone else.

Valerie: Our final show, SHE LOVES ME, is a classic love story based on the same story that inspired THE SHOP AROUND THE CORNER and YOU'VE GOT MAIL. A couple falls in love as pen pals, not realizing they are workplace rivals in a perfume shop. It's a musical theatre dream team that put this show together – it's got music and lyrics by Jerry Bock and Sheldon Harnick, the team behind FIDDLER ON THE ROOF and a libretto by Joe Masterof, who wrote the brilliant book for CABARET.
The Oregon Cabaret really has created something for everybody with this upcoming season.
Val: We really feel like we have. If you're a comedy fan you've got NOISES OFF and THE DROWSY CHAPERONE, if you are a music fan, THE ALL NIGHT STRUT is great for you, but then again so is THE DROWSY CHAPERONE and SHE LOVES ME. If you're a fan of mystery, romance, or all of the above, we've got you covered in 2017.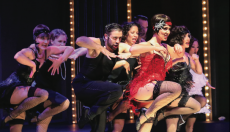 Rick, the Oregon Cabaret really has so much to offer. What are some of the ways you have gone above and beyond to share the Cabaret experience with an even greater audience?
Rick: We want our patrons – and I'm talking about everyone from subscribers to to people who just come once in awhile – we want them to feel connected to theatre, so we're very active on social media and on our website with behind-the-scenes photos, video interviews with the cast, show highlights. We want patrons to know and feel a connection to the artists that work here. I think it enriches the experience.
Val, please talk about the quality of acting talent you have been able to attract to the Cabaret.
Val: We audition in New York, L.A., and of course locally to try to find people who are absolutely perfect for their roles. We've found that wherever we're auditioning, we're turning people away because the Cabaret has an excellent reputation amongst actors and we're an out of town contract that pays for housing, travel, and a living wage for performers. It doesn't hurt that we're a block away from a theatre that's renowned nationally and that Ashland is a terrific place to live and work.
Who are some of the people you have coming back to the Cabaret to perform next year?
Val: Well, we've convinced Livia Genise, the long time artistic director of the Camelot and Broadway actress to come play Dotty in NOISES OFF. We're bringing lots of other Cabaret favorites back Galloway Stevens is doing two shows – NOISES OFF & DROWSY CHAPERONE. Lucas Blair is back for the THE ALL NIGHT STRUT and THE DROWSY CHAPERONE, as is our Roxy from Chicago, Deanna Ott, back to be Brooke in NOISES OFF. We've talked Tony Carter – who's becoming a big audience favorite as Rocky – into coming back for BASKERVILLE and SHE LOVES ME and Jake Delaney and Edgar Lopez are returning for THE DROWSY CHAPERONE.

Rick: We also have some folks coming back who were a part of the Cabaret in earliest seasons. Suzanne Seiber is going to play Mrs. Tottendale in THE DROWSY CHAPERONE, Gretchen Rumbaugh is also coming back after a long time away to play the title role in Drowsy Chaperone, and John Stadelman, who's in the upcoming PINE MOUNTAIN LODGE is back in 2017 to play Lloyd in NOISES OFF and The Man in Chair in THE DROWSY CHAPERONE. We've also got John Leistner who was Scrooge for us to play Selsdon in NOISES OFF and Jessica Blaszak for NOISES OFF and SHE LOVES ME – Jessica and John have been in more than a dozen Cabaret shows between them.

Val: And we love our local actors here at the Cabaret, and we've included a bunch of area favorites in our season this year: Stephen Kline, Paul Garcia, Stephanie Jones, Scott Ford, Nathan Monks, Haley Forsyth, Kristen Calvin, John Lambie, Peter Wickliffe, and Reese Rush, to name a few.

Rick: And this is to say nothing of the new talent from New York and California that we'll be introducing Cabaret audiences to 2017.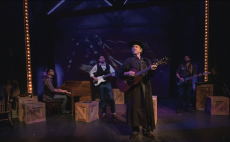 It's now that time of year for renewing one's subscription at the Oregon Cabaret. What are the next steps our readers should take?
Val: People can subscribe right now – we have a $99 three show plan, a $140 matinee plan and our $155 V.I.P. subscription plan gets you every show, plus two of our One Night Only series. That's seven professional shows for roughly the same cost as one premium seat at another theatre. To subscribe, you can go to our website, oregoncabaret.com, call us at 541.488.2902, or stop by our box office at 241 Hargadine St. in Ashland!
Learn More:
Oregon Cabaret Theatre
241 Hargadine St. Ashland, OR
www.oregoncabaret.com
(541) 488-2902