Press Releases
ASHLAND WINE CELLAR LAUNCHES NEW OREGON-WINES-ONLY WINE CLUB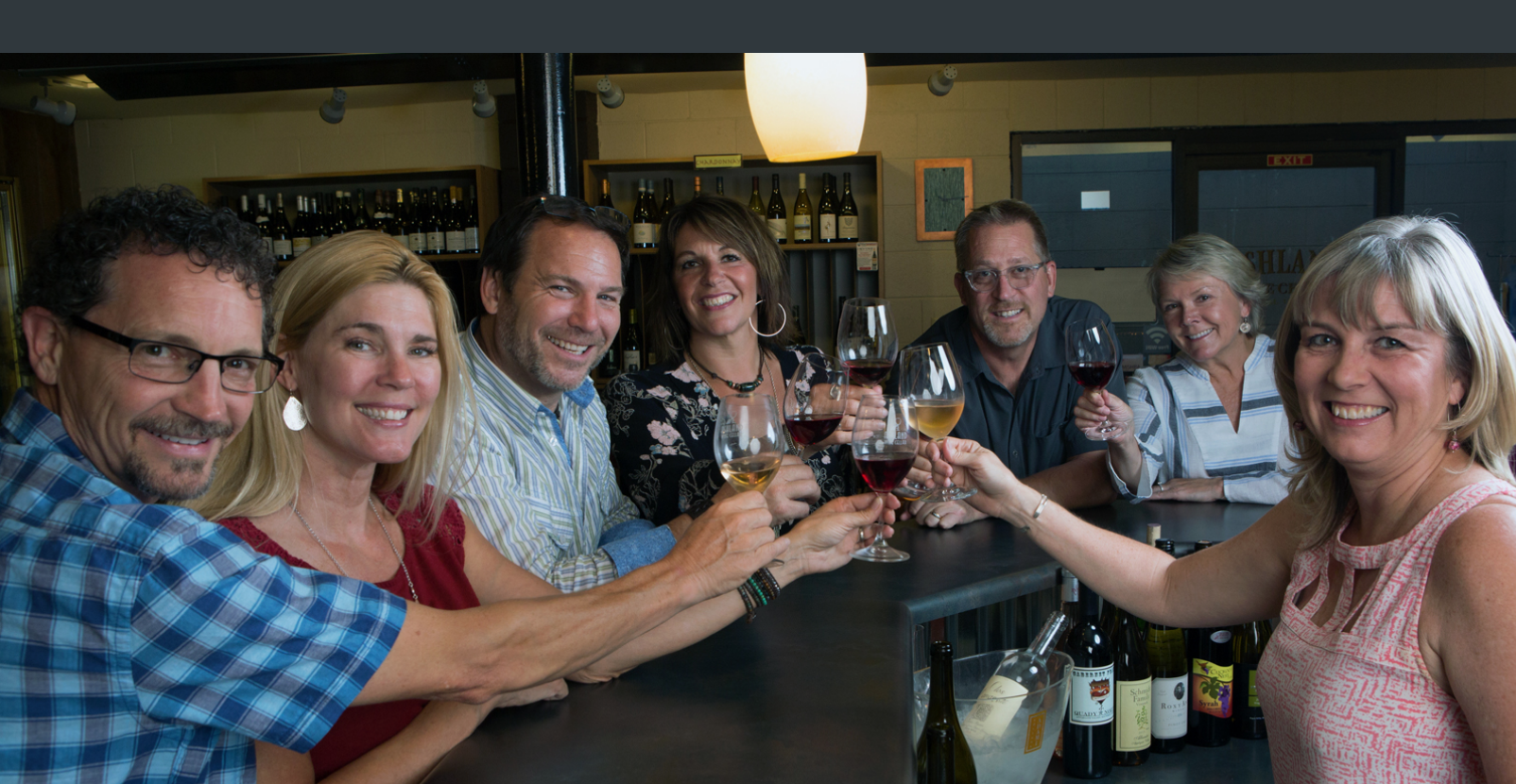 ASHLAND, OR – The Ashland Wine Cellar has announced two new wine clubs—one for Rogue Valley locals only and one open to all. The clubs will feature boutique and limited-release wines from across the state with a focus on Southern Oregon.
"The benefit of belonging to Ashland Wine Cellar's clubs is that members get to enjoy a variety of wines from different wineries throughout the state," said co-owner Lisa Dunagan. "Most wine clubs are winery-specific, so their selection is limited."
The locals-only wine club, called Taste of Oregon, provides two bottles monthly with a pick-up party every 2nd Saturday with free wine tasting that day. If you live outside the area, you can join the Oregon Wine Club, receiving either six or 12 bottles in May and November. These wines can be shipped or picked up in person.
Benefits for all wine club members include:
·      10% off all purchases at AWC
·      20% all glass pours and flights at AWC
·      Discounts on all classes, events and tastings at AWC
·      Release parties
·      Early announcements of exclusive wine releases
·      Member-only specials
·      Exclusive member newsletter
·      Opportunity to meet and greet with winemakers, winery tours
There is a national trend away from traditional wine clubs, with The Wall Street Journal, Macy's, NPR and even Martha Stewart starting clubs.  Other newer wine clubs offer "great" pricing by selling wine that belongs on the bottom shelf of a discount grocer (aka cheap bulk wine). The advantage that Ashland Wine Cellar's wine clubs bring is in part the knowledge and ability to curate the state's best wines.
According to Ashland Wine Cellar's wine director, Liza Peloquin Jussiaume, "I have been in the wine industry for 18 years, and 10 of those years have been selling wine in Oregon. I have worked for wine shops, restaurants and wineries, and I have discovered that a large quantity of my customers wants Oregon wine—and they are smart to request them.  Our wines are great and they are only getting better. Creating an all-Oregon wine club gives customers the opportunity to conveniently taste wines from all over the state in a single membership. Not to mention, Oregon wines bring tourists into our region and they stay at our hotels, eat at our restaurants and visit our wineries.
"My goal here at the wine cellar is to help our members and customers discover local wines and create an alliance between them and the winery in a relaxed educational atmosphere. I invite you to visit the cellar and join the club. We would love to have you!"
The Ashland Wine Cellar, est. 1980, is the oldest bottle shop in southern Oregon. Owned by Ashland residents Brian and Lisa Dunagan, the AWC offers free tastings every Thursday afternoon, has wine flights for tasting and sells wine by the glass, fine cigars, imported beers and micro beers. Former Reno, Nev., residents, the Dunagans moved to Ashland in 2010. They bought the shop because they wanted to feel part of the community. According to Brian, "Being a local business owner made Ashland and southern Oregon our home."
http://www.ashlandwinecellar.com/
https://www.facebook.com/ashlandwinecellar/
Comments