Interviews
CrossFit Ashland Invites You to the 2017 Six Week New You Challenge!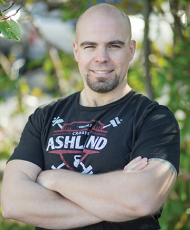 Ben, thanks so much for taking with us today. I'm excited to hear about your new six week New You Challenge. Please tell us about it.
The New You Challenge is programed to change your looks, change your routine and to change your lifestyle, for the better! The new you challenge is for every person no matter the age, experience or how often you work out. Our classes are led by expert coaches who not only make you better, but also to make sure you are moving correctly.
High intense functional training has it taken the fitness industry by storm. Please talk about this. 
Yes, it's intense, it's hard work, but there is no better way to sculpt your body, burn fat and prepare for anything that life has to throw at you. That's why women and men all around the country are using this training style to get in the best shape of their lives.
I've heard stories that doing high intensity works outs gets people into great shape. I've also heard rumors that CrossFit is dangerous and sometimes scary.
I've worked with hundreds of clients in my gym and literally seen it all. Every person who shows up and gives great effort every day achieves amazing results and leaves happier and healthier from when they first walked in the door.
Ben, I've heard this style of training will make you sore.
Yes, this style of training will make you sore. Some days you might want to quit but I can assure you that with the proper coaching and instruction anyone can use this style of training to achieve their goals.
What are some of the most unique parts of your training?
One of the coolest things about this challenge is that the workouts are never the same. You'll never get bored and you won't plateau. Some people who take this challenge have never worked out a day in their life. Honestly it does not matter. You start with the basics and we build you up over a six-week period.
What are the requirements of the challenge?
Apply for an interview to get a spot in the challenge by contacting us on our website (ashlandcrossfit.com/contact-us). Once you are enrolled all you have to do it show up, work hard, turn your brain off and leave the programing to us.
Please tell us how it works?
Day one you come in and we take your stats. We weigh you, we measure you in six different spots on your body and we take your body fat. Then you set a goal for yourself.
Please talk about goals setting. I imagine this can be hard for people.
I use to think that setting a goal had to be realistic, but the truth is that I do not even think that matters anymore. What I want you to do is to create a goal that inspires you. So if you tell me that you want to lose 50 pounds in six weeks, that's really tough to do but if the vision of you 50 pounds lighter is what empowers you to come through these doors and work your butt of for six weeks and finish the whole challenge that's what's important. Hey, if you only end up losing 25 pounds I'm happy with those results.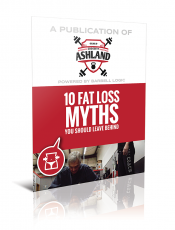 Please talk about the New You Meal Plan
Every single meal – with groceries and recipes for breakfast, lunch, dinner and snacks – for the entire six-week challenge is mapped out by a team of dieticians and nutritionists. Beyond the plan we educate you on the broader concepts of healthy eating choices so you can get the best results possible.
Ben, why is CrossFit Ashland's New You Challenge so effective?
I can honestly say that part of our effectiveness is about the environment. If you go to a regular gym you see people walking around aimlessly, yawning on machines, texting. That kind of stuff doesn't happen here. When the work out starts, everyone is engaged. The music is blasting. Nobody's talking on their phone. Everybody is focused on working hard towards their goals during the time they have committed. Once you get going it is impossible to not give 100%. It's impossible to quit half way through the workout.  It's truly a team environment. They keep pushing you to keep going. You push them to keep going. That group mentality is what makes these workouts so effective.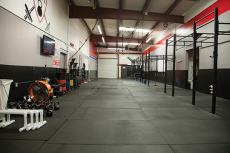 I'm afraid.
I understand that something like this can be intimidating, but it does not have to be. We've created a safe environment for you to achieve your fitness goals! You can do it and I will be there along with all the other challenge members to cheer you on.
What is the fee for the challenge?
The fee for the challenge is $250. It is a onetime payment. There are no strings attached there are no contracts you have to sign. You've got nothing to lose.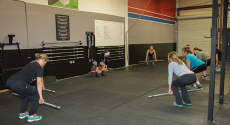 Any last words or thoughts?
We hope to see you soon and I can't wait for you to be our next success story!
Testimonials:
"CrossFit Ashland has given me a fitness routine that is fun, motivating, and helped me achieve real results. Ben and Jen offer a combination of challenging physical workouts and a broad knowledge of holistic health and nutrition. I'm so thankful I found this gym." – Samantha Smith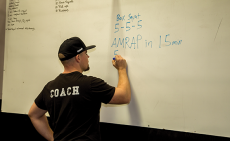 "To the people considering CrossFit Ashland: You can start now. You can be older or younger. You can be bigger or thinner. You can be involved in another sport. You can be involved in no sport. This is a community here. There is only encouragement and support. Movements are scaled to each person's ability. You can get stronger. – S.C."
Learn More:
CrossFit Ashland
726 Jefferson Ave. Ashland. OR. 97520
www.ashlandcrossfit.com
541-631-2317
Comments