Interviews
Derek Franklin Personalized Computer Solutions Making Technology Work For you!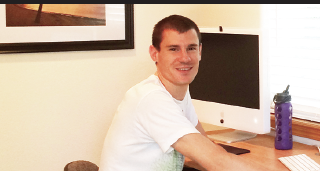 Derek Franklin of Personalized Computer Solutions can save you both time and money in getting all of your computer and technology needs met correctly the first time. He loves a good challenge and is always willing to try something new. Nothing is more satisfying to him than being able to solve a client's dilemma. Whether you need help with diagnostics and troubleshooting, virus removal or data recovery, he is the person who can handle the job!
Derek thanks for talking with us today. Can you tell us a little bit about yourself and what got you interested in technology?
I grew up around Santa Cruz, California and have lived in Ashland for over 10 years. I became interested in computers around second grade when I was first exposed to a monochrome (black and white) computer. I was fascinated by this "box" and what it could do. Soon I began exploring basic programming to unlock its potential even more. Every time I discovered something new, it expanded my knowledge and encouraged me to go further. Experimenting with computers developed my problem-solving skills. You really had to figure out stuff on your own back then as the Internet was in its infancy and wasn't the valuable resource it is today.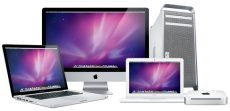 What got you interested in helping people with computers?
I discovered a lot of people didn't understand computers, and some were actually intimidated by then. Technology was pretty rough when it first came out, so it was a lot more error prone and unforgiving when it failed. The desire to explore it was greatly reduced as there was a fear that one could accidentally break it. I had a gift for helping people feel more comfortable with their technology by understanding it better, so that it became more of an asset, rather than a liability.
How did you start your own company?
I was looking for work when I first moved here to Ashland and a friend recommended that I go into business for myself. I was a little hesitant at first although I made up some flyers explaining the scope of my services. I focused on small businesses and went around town introducing myself and passing out flyers with a business card, and explaining how I could help. I even joined the Chamber of Commerce to help me get started. Little did I know that this was the beginning of my success as a computer technician.
How has it been working with the people of Ashland?
It's been awesome! People here are really friendly and supportive, which has been the reason for my success. I enjoy working with entrepreneurial, independently minded people who want to push the boundaries of technology. It's fun tackling the challenges they're facing and making their lives better. This area is really supportive of new and developing businesses. I never thought when I was passing out flyers that the business would grow like it has. I am so grateful to have been given this opportunity to pursue this passion and make money doing it.
Derek, would you mind sharing a success story with us?
I remember being called upon to inspect a manufacturing machine to determine why it wasn't operating properly anymore. It was slightly intimidating at first. There was a computer inside, but most of it involved parts and components that I wasn't familiar with. I was grateful there was a machine operator on-site; his experience helped me understand how it worked. I was able to determine that the hard drive inside the computer was failing, and that a replacement needed to be ordered. It wasn't a common drive, due to the age of the machine, but we were able to locate one and have it delivered. Once the drive arrived, we discovered the hard drive imaging software wasn't engaging as expected. I was determined to get it working since the alternative was bringing technicians from out-of-state or Germany, which would be costly to the company. After experimenting with DOS commands, I was able to activate the software and get everything working. Turns out that DOS knowledge still comes in handy from time to time.
What are some of the services that you offer?
• Syncing Information and Devices

• Diagnostics and Troubleshooting

• Computers and Devices Setups

• Network Setup and Support

• Technology Education

• Viruses and Malware Removal

• Hardware Installation and Upgrades

• Data Recovery and Backup Solutions

• Software Installation and Configuration
What makes you enjoy your work as much as you do?
Part of the fun is the unique situations I encounter while helping clients. I find challenging projects are the most exciting, as they expand my knowledge and help me become better at problem solving. I'm constantly learning something new! The other part is the amazing people that I get to work with. They make my job easier and worth doing.
Derek, I have called you many times and often times you are able to help me on the phone. Then on top of that, you always have essential information on hand and can even work remotely.
It's been an honor! You always throw fun projects my way and I enjoy working together. Technology does enable me to locate information fairly quickly these days. It's nice having everything interconnected, as I can connect with people in different countries and assist them remotely with their computers. I can bring up technical records on devices without being onsite, which helps me solve issues much faster. It's all stored in a database that is designed to maintain client confidentiality.
Other than advertising in the LocalsGuide, your business in Ashland has been entirely grown from word-of-mouth referrals. Now that we're doing this feature interview, I expect you'll be even busier.
That's right, word of mouth has been huge and advertising in the LocalsGuide has significantly increased my business. I look forward to taking on additional challenges, as I prefer to be busy and more active.
Derek any last words or comments you would like to share with our readers?
I want to thank all of my clients for the opportunity they have given me to learn and grow, which has enabled me to serve them better. And thank you Shields, you've given me plenty of fun projects and business promotion. It has truly been an honor to work with so many amazing people and I look forward to many more great experiences in the future!
Learn More:
Personalized Computer Solutions
Derek Franklin
info@pcsashland.com
541-326-1637
www.pcsashland.com