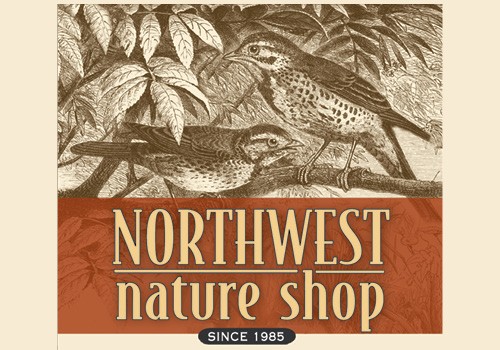 We consider ourselves more than a special shop to find hiking guides and maps, gifts to beautify your home and garden, eco-friendly products for home and travel and incredible toys that have long-lasting play value.  We also aim to cultivate a community that values and protects our natural environment.  Throughout the year, The Northwest Nature Shop offers classes, field trips and presentations given by experienced birders, writers and naturalists.  We invite those just beginning to discover the natural world as well as the life-long avid nature enthusiasts to come into the Northwest Nature Shop and see what events we have coming up.  See you soon!
Siskiyou Crest: Hikes, History and Ecology:  Presentation by author Luke Ruediger
Thursday October 10th, 7 pm Free
Northwest Nature Shop is pleased to host writer and ecologist Luke Ruediger as he presents his new book Siskiyou Crest. Ruediger explores the diverse habitats of the Siskiyous and examines the region's wild character, unique biological diversity, unusual botany, fire ecology, and natural and human history.  Presentation will be held at The Northwest Nature Shop.
Fall Wild Mushroom Show, Saturday October 19th, 12-4 pm Free
Fall is the time when you can find chanterelles, amongst many others.  We will have our annual Fall Wild Mushroom Show on the patio in front of the Northwest Nature Shop to show what mushrooms abound in the fall here in Southern Oregon.  This is THE time to identify what those mushrooms are that pop up in your yard or the ones you see while hiking in the woods.  Bring your sample into the Northwest Nature Shop during the Fall Wild Mushroom Show and Mycologist John Teem will be here to help you identify it.  We will have a variety of locally collected mushrooms on display as well.
Slide Presentation and Guided Hike by noted naturalist, educator, plant explorer and author Michael Kauffmann
Presentation: Thursday November 8th at 7 pm at Northwest Nature Shop.
Guided Hike:  Saturday, November 9th at 9 am $20/ participant
Join Kauffmann for a presentation and book signing of Kauffmann's books Conifer Country and Conifers of the Pacific Slope.  Then walk along the Pacific Crest Trail for unforgettable encounters with majestic conifers of Southern Oregon to see first-hand the conifers of our area and discuss the biodiversity of the region.  Conifer Country is a natural history and hiking guide that uses conifers as a lens to explore the astounding plant diversity in the Klamath Mountains.
For more information contact the Northwest Nature Shop 541-482-3241 or visit
www.northwestnatureshop.com
Comments