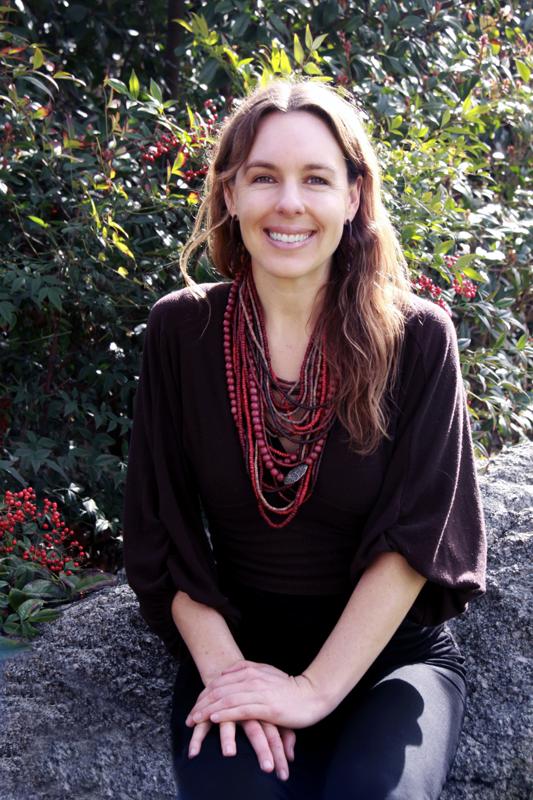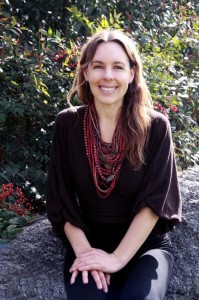 Erin Pollinger is a Network Chirporactor at the Hidden Springs Wellness Center. She has worked at Hidden Springs for more than ten years and has played an active role in helping create what it is today. We talked with Dr. Erin to learn a more about her and the specialized work she does, plus to find out why she decided to become a health care practitioner.
Dr. Erin, thanks for taking this time with us today. I am wondering if you can start by telling us a little bit about your self.  First, where did you grow up?
I grew up in New York, living half time with my father who owned a new age center where we also lived. It offered yoga, massage, counseling, dance classes and had a health food store and a spiritual book store.
Share little bit of your background. When did you first get inspired to start working in the chiropractic field?
I was 19 when I was introduced to Network Spinal Analysis. It was a very difficult time in my life. Not only was I in physical pain, I was totally disconnected from my passion and joy; I wasn't even enjoying my friendships! After about four months of treatment my life completely turned around. That was enough to inspire me to learn how to offer this service to others.
How did you come to be a healer here in Ashland?
I was living in Berkeley in 2000 and met Rod Newton, the owner of Hidden Springs, at a seminar in Colorado. He invited me to visit Ashland and check out what he was doing. I came up and he offered me a job here. I returned to Berkeley to finish work at the Vitality Center, then gave birth to my daughter, Willow. We moved to Ashland less than a year later and I joined the other practitioners here at Hidden Springs.
What's unique about your work as a practitioner that allows you to achieve good results with your patients?
I team up with my patients to go deep, especially into their "stuckness," so that we can unwind old trauma. We connect with the emotion of it so they can really take their power back. I'm not interested in just making symptoms go away, but to see them as a gift and find out what the gift might be. This can lead to a much deeper level of healing.
Can you explain some of the techniques of Network Spinal Analysis and Somatorespiratory ?Integration that you are using
Donald Epstein, D.C. developed this unique practice back in the early eighties, specifically to teach the body evolved strategies for a more whole and authentic experience of oneself. There are three levels of care. First, the body learns how to reconnect with itself, especially to become aware of how surface tension is being held in order to begin releasing it through effortless breaths, called respiratory waves. Level Two develops a second wave, the somatopsychic wave, that allows the body to find and convert chronic, stored trauma into energy that it can use. In Level Three the wave moves to the heart level to destabilize trauma and the body learns how to use stress to evoke these healing waves.
Do you have a favorite healing story?
There are so many, it's hard to pick just one! Well, I remember a gentleman who showed up with a herniated disc that was causing him severe pain in his neck and arm. He had seen two doctors who both recommended immediate surgery. He chose to work with me instead and after about a month his pain was entirely gone. When he returned for a second MRI, there was nothing there! His condition had healed.
What are the main benefits of Network Chiropractic?
First, improved physical functioning. Patients become able to connect with the messages their pain and symptoms are trying to give them, so that they can increase their range of emotional expression. They start making healthier choices, develop more appropriate reactions to stress, deepen their experience of "soul purpose," and – as a result – experience more peace, joy and gratitude.
How do the practitioners work together and support one another at Hidden Springs to create an optimal healing space?
It's all about generating healing chemistry. Elissa and Regina greet everyone at the door and that's the beginning, making that connection with the Hidden Springs energy in our reception area, which is a healing space in itself. That's where the treatment begins, which is very different from some doctor's offices, where you just fill out forms and wait. Our front space is really alive! An increasing number of patients are seeing several of the practitioners so we support each other that way. We recently added a Fitness Center and it's great to see both patients and practitioners working out together back there some times.
Working in a small community, what is it like to provide health care to individuals you may see around town?
I love seeing my clients at the Coop or when I am dancing. This is such a warm, friendly community and I cherish my deep network of friends here, some who see my professionally. And, it is a small town, so I also enjoy traveling, back to the east coast where I came from, and to Hawaii for vacations. Willow and I are about to go to Costa Rica for the first time; my dad bought some land there, and we are both excited about visiting.
What are your Top Five Tips for leading a more balanced life?
Eat a healthy diet, do bi-annual cleansing, exercise (including yoga), meditate every day, have healthy sleeping habits and, of course, do Network Chiropractic. That's six, but they are all vital.
What is your favorite activity on a sunny spring day in Southern Oregon?
I love to walk my two dogs Misa and Lucy up on the White Rabbit Trail. They are sisters, a mix of Collie, Lab and Shepard and they love the woods!
Any last comments or words for our readers?
Please come on Saturday, April 23 for New Patient Appreciation Day. You will receive $150 worth of my services for free. This includes a personal consultation, a spinal exam and computerized postural scan, an adjustment, plus a follow-up visit that includes a report of findings and a second adjustment. The space always fills up fast so please call 541-488-8858 to reserve. I look forward to meeting some of you there!