Interviews
Guild Mortgage – Joan Broadfoot & Dave Kaufman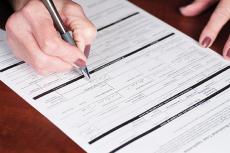 Joan, many in Ashland will know you as a long time mortgage broker. Will you tell us about your history in the Rogue Valley?
I arrived in Ashland in 1990 from Gig Harbor, Washington with 2 sons and a daughter on the way. I was familiar with Ashland since I was born in Grants Pass and had been traveling here from Idaho to visit relatives from the time I was a small child. . . I've always been an outdoor lover having grown up in a region well known for Coeur d'Alene Lake, the St. Joe River as well as many National forests. My dream for my move to Ashland was to find acreage to build on, buy a couple horses and raise my family. My children, Reid, Logan and Brittany are adults now and have their own families. I now have 4 grandchildren and I still have my horses – one is now 35. I love riding the Pacific Crest Trail as well as the Siskiyou Monument. I also picked up a passion for Mounted Archery along the way.

I had been intrigued by Bend from my early 20's. Why? I have no idea but it simply burned in my brain and I decided to make the move in the spring of 2014. I enjoyed Central Oregon in many ways but it didn't compare to the green mountains and trails that I loved in Southern Oregon so . . . I came home.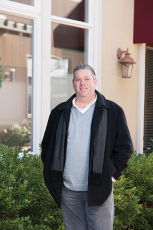 Dave, many in Ashland will know you as someone with broad experience in the industry.
I grew up in Medford and moved away after high school to continue my education in Northern California. I moved back in the mid '90s to be near my folks as they were settling back in Southern Oregon to retire. Since the late '90s I have been involved in all phases of real estate from buying, selling and managing property. I believe this provides a different perspective than many loan officers don't have and I feel it aids my clients navigate the process.
Joan you specifically decided to work with Guild, please tell us why:
One of my associates in Bend had been telling me about Guild Mortgage Co. I contacted the Regional Manager to ask if they had an office in Ashland and was quite excited to learn they did. I was looking for a company whose focus was on not only a good experience for the customer throughout the loan process but also a warm environment among employees. Lending is very stressful for borrowers and it can be compounded in many ways by both a lack of communication and disorganization. Guild is focused on a good experience for the customer and the loan officer.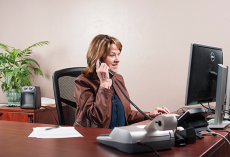 Dave you specifically decided to work with Guild as well, please tell us why:
We were looking for a new platform to switch to a few years back and our Regional Manager encouraged us to consider Guild Mortgage Co. After some discussion with some other options the bulk of our group made the switch to Guild and we couldn't be happier.
What are the services that you are currently offering?
Guild underwrites directly for Fannie Mae, Freddie Mac, FHA, VA, Jumbo with down payment assistance programs for first time homebuyers and even seasoned jumbo buyers. We have:
Doctor /Dentist Loan

Professional loan future employment

80/10/10 Purchase

Condo's

Electronic asset and employment verification

Long term rate locks for new construction

Down payment assistance with equity share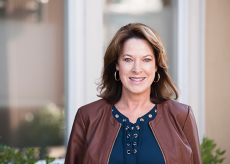 Please talk about the efficiency and effectiveness that you are able to offer.
We have the very best loan processor I have ever had. Christina contacts me with updated information constantly and begins our conversation with "Good morning, Sunshine." Our loan process is streamlined to a science. The teamwork kicks in like an assembly line. That is why we are able to provide a guarantee to our clients, "Closing loans on time, everytime." You cannot imagine the stress in someone's life when they are moving into a new home, the truck is loaded and they are on the road and they don't know if their loan is approved. It's beyond stressful for the borrower and the Loan Officer and when you have a loan processor that won't even answer your phone call it feels like being bound and roasted over an open fire. Guild's culture is all about a smooth process from beginning to end, great communication and love for the business family. We believe that culture is felt by our clients.
You have always been known for your great customer service.
Joan: I love working with people and hearing their stories. Online loan applications are a great convenience which Guild offers, however, my favorite way to take an application is sitting at a desk with the client in front of me. I always learn more from our conversation that I can from an online application. The attention to details – that is the key to a successful closing. Face to face interaction is also a great accountability tool. Communication is huge as well. I tell my clients I welcome their phone calls but I want them to call me because they want to, not because they have to. My goal is to keep the client on top of the process so they know what is happening every step of the way.
You have always been known for your great customer service.
Dave: My goal is to make every transaction as stress free as possible. Over the years I have refined how I communicate to both the client and agents that are involved with the transaction. I have made every effort to over communicate so all parties are never in the dark as to where we are in the loan process. Guild has some wonderful automated tools that communicate our progress, but I feel it is important to add another layer of communication to keep everyone at ease to minimize the stress.
What are some of your most challenging situations?
Joan: Every transaction is challenging simply because of the deadlines but some borrowers have had derogatory credit events that really present challenges. I had a client many years ago who was recently divorced. He was trying to move on with his life and buy a new home. When I pulled his credit report there were numerous derogatory accounts that he said were all his ex-wife's accounts. This happened back in the day when the loans were submitted to a loan committee. I prepared this file for submission and included information that I felt verified the borrower's story. The loan committee denied the loan. I believed this borrower and felt I had failed by not verifying his information well enough. So, I collected more information and submitted the file again believing now I would get an approval. What I got was a phone call from the Chair of the Loan Committee advising me the loan had been denied the first time and I was overstepping my boundaries by submitting a second time. Loan was denied again. Well . . . I knew I was right and I only needed to obtain more information and so, with the borrowers willingness to keep going, I kept going. I submitted that loan a 3rd time and I got another phone call but this time the Chair advised me the loan had been approved. He also suggested I pay more attention to his suggestions in the future. I don't like to be told " No" which has served me well in this industry but is not necessarily an attribute. I have learned to prepare my files better, to document the details before I send the file to an underwriter. Documenting the details creates successful results.
What are some of your most challenging situations?
Dave: We are experiencing some difficulties currently with how best to manage the timeline for each transaction due to appraisal turn-times. We have too few appraisers currently to manage the overall demand so we are needing to set longer expectations for our client. This is also impacted by the current rise in rates due to the election outcome. Some borrowers are missing the opportunity to take advantage of the amazing rates. We are anticipating seeing more volatility for the coming months until the president elect names his entire support staff.
What have been some of your best moments?
Joan: Best moments? The very best moments, in my opinion, have always been experienced when closing a loan for the first time homebuyer. When individuals are able to buy their first home their appreciation is so genuine. I love the feeling of having a positive impact on someone's life. All closings are wonderful but for a seasoned investor it's just a business transaction, for the young family it's a life decision.

Finally, I love what I do. This industry has provided so many great experiences in my life and introduced me to a wonderful community full of awesome people. I'm still enjoying what I do and love working with Guild who shares my belief in making this process as good as it can be.
What have been some of your best moments?
Dave: The best moments for most of us is seeing the joy and pride that comes with buying your first home. The challenges we sometimes face in structuring a loan make it all worthwhile when you know how much excitement comes from closing on your first home. To survive in this industry you need genuinely need to enjoy helping people. Guild provides the support we need to make the experience for all involved the best it can be.
Learn More:
Guild Mortgage
184 Clear Creek Dr. #1
Ashland, OR
www.guildmortgage.com
(541) 201-8525