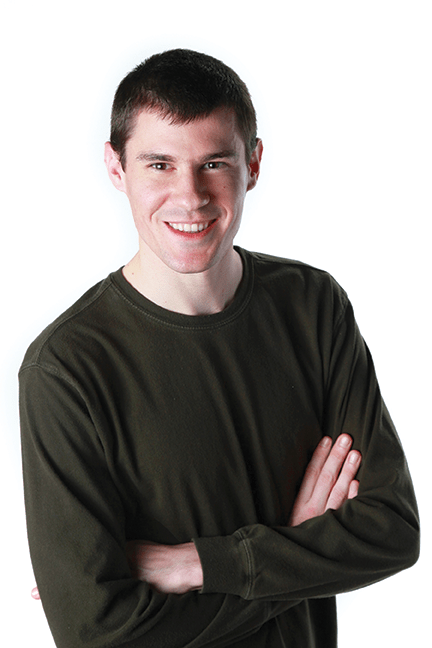 Derek Franklin of Personalized Computer Solutions can save you both time and money in getting all of your computer and technology needs met correctly the first time. He loves a good challenge and is always willing to try something new. Nothing is more satisfying to him than being able to solve a client's dilemma. Whether you need help with diagnostics and troubleshooting, virus removal or data recovery, he is the person who can handle the job!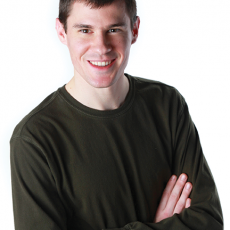 Derek thanks for talking with us today.  Can you tell us a little bit about yourself and what got you interested in technology?
I became interested in computers around second grade when my dad brought a computer home. Technology has been a lifetime learning experience for me, I was never satisfied unless I was learning more about what computers could do. Every time I discovered something new, it opened my mind to go further and expand my knowledge. It just seemed natural to me to always be on the Internet exploring the latest advances in the world of technology.
What got you interested in helping people with computers?
When I grew up I realized that many people didn't understand computers and were actually intimidated by them. That awareness gave me the idea that maybe I could help people learn how technology could enhance their lives and expand their world. I didn't know anything about starting a business but was determined that this was what I was meant to do. Since integrity, honesty, and fairness were the most important qualities to me, I chose the name Personalized Computer Solutions because I wanted the name to reflect what I was offering.
How did you start your own company?
I made up some flyers and started handing them out to people. When I moved to Ashland 9 years ago I joined the Chamber Of Commerce to help me get started.  I went around to many small businesses, introduced myself, and gave them my card, my flyer and told them I could help with any computer related issues they might be having. Little did I know at the time that this was the beginning of my success as a technician. The best part was that every time a client called I was given the opportunity to learn more and become proficient at problem solving.  I was determined that if there was a problem there was a solution and my job was to find it. Nothing has been more satisfying to me than being able to let a client know that I could solve their dilemma.
How has it been working with the people of Ashland?
Working with clients here in Ashland has been an awesome experience for me. People are so friendly and supportive which has been the reason for my success. I like it when my customers are happy; it makes my job more fun and exciting.  I enjoy working with entrepreneurial, independently minded people who want to push the boundaries of technology.

I'm in my 9th year now and I now have around 1000 clients. I never thought when I was passing out flyers that the business would grow like it has. I am so grateful to have been given this opportunity to pursue my passion and make money doing it.

I have come to realize that I love a challenge, something that I've never run across before. I'm prepared to take on the most advanced projects. Many of my clients depend on me to handle difficult situations and I really enjoy that.

I recently ran across a situation in which a client had to use older computers to run certain software they depended on, it wasn't compatible with the newer systems. I figured out a way to make their new computers "emulate" older systems so that they could run their software on any computer.
Give me an example of how you've helped a client navigate through a difficult situation?
One of my business clients purchased a new iPhone 6 for a friend overseas.  He left for China, and was told by AT&T that it would be 'unlocked' by the time he got there so that his friend could use it. He arrived in China and was then told that the phone would NOT be unlocked, due to a certain policy. So he's in a foreign country with a $900 phone that's completely unusable. After much time and effort spent with AT&T management, the problem remained unsolved after 5 days of trying. I was determined there must be another way. I contacted a vendor in the United States and they were able to get the phone unlocked within the next 24 hours. It gave me such a good feeling to resolve something that I was told could not be done.
Derek, would you mind sharing a success story with us?
Another business client had their digital LED sign go out due to the recent storm. The installers of the sign had gone out of business, so I was called upon to do the job. I had never done anything like this before, but I was excited to be given the opportunity to take on this challenge. I diagnosed the system, ordered a replacement part that had gone out, tested and re-configured its computer, and was able to get it up and running, actually fairly recently. It felt really good to accomplish something that I have never tried before.
What are some of the services that you offer?
Syncing Information and Devices
Diagnostics and Troubleshooting
Computers and Devices Setups
Network Setup and Support
Technology Education
Viruses and Malware Removal
Hardware Installation and Upgrades
Data Recovery and Backup Solutions
Software Installation and Configuration
What makes you enjoy your work as much as you do?
Part of the fun is some of the unique situations that I encounter while working on projects.  It seems like I am learning something new with every client that I help.  I love a good challenge and am determined to find the answers I need, no matter what.  The work I do can be as simple as removing a virus, to completely rebuilding an operating system.

The other part is the amazing people that I get to work with.  They make my job easier and worth doing.  I can't imagine doing anything else right now.  I have a career that excites and fulfills me.
Derek, I have called you many times and often times you are able to help me on the phone. Then on top of that, you always have essential information on hand and can even work remotely.
I'm grateful that it's worked out like that!  I can assist remotely over the Internet and telephone, and have connected with people in different countries to help them with their needs.  I can bring up technical records on your devices, which aids me in solving problems faster.  It is all stored in a database designed to maintain client confidentiality.
Other than advertising in the LocalsGuide, your business in Ashland has been entirely grown from word-of-mouth referrals. Now that we're doing this feature interview, I expect you'll be quite busy.
That's right, word of mouth has been huge and advertising in the LocalsGuide has significantly increased my business. Now it's time to upgrade my systems to prepare for the increase.  I look forward to taking on additional challenges, as I prefer to be busy and more active.
Derek any last words or comments you would like to share with our readers?
I want to thank all of my clients for the opportunity they have given me to learn and grow, which had enabled me to serve them better.  And thank you Shields, you've given me plenty of fun projects and business promotion.  It has truly been an honor to work with so many amazing people and I look forward to many more great experiences in the future!
Learn More:
Personalized Computer Solutions
Derek Franklin
info@pcsashland.com
541-326-1637
www.pcsashland.com
http://ashland.oregon.localsguide.com/wp-content/uploads/2013/06/Web_Derek-2.png
648
432
Shields Bialasik
http://ashland.oregon.localsguide.com/wp-content/uploads/2018/05/logo-1-300x76.png
Shields Bialasik
2015-08-10 11:28:35
2015-08-10 11:28:35
Personalized Computer Solutions - Making Technology Work for You!