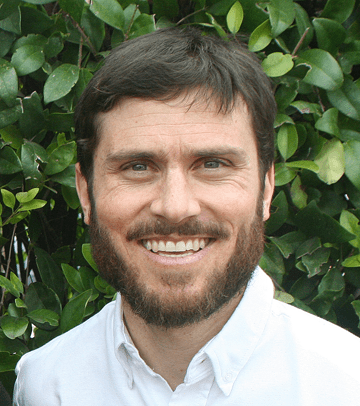 Now celebrating 5 years of service here in Ashland, Dr. Casey Frieder is excited to invite you to his clinic's Spring Open House Celebration on Sat, April 15th. Everyone is welcome to stop by and hear Dr. Casey perform with his marimba band Rutendo, while enjoying good food, company and fun. This a great chance to experience what S.O. True Health is all about.
Dr. Frieder, congratulations on your fine work here in Ashland!
Thank you, LocalsGuide. I'm truly grateful to live and work in this community. I've been in practice in Ashland for 5 years now and I've had the opportunity to meet and work with so many awesome people. I wanted to do this interview as a way of saying 'thanks' to our community for supporting me so deeply, and as an opportunity to invite everyone over to visit our beautiful new space at the Hidden Springs Wellness Center. Our Spring Open House will be on Saturday April 15th, from 1-4pm. I will performing with my marimba band Rutendo, and this event will also double as our CD Release Party. We've just completed our first album and can't wait to share it! Our name 'Rutendo' literally means to "give thanks," so this is our chance to do so by offering a free performance for our community.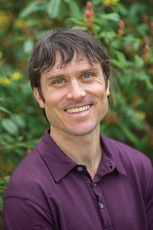 What a great idea! I can only imagine how it must be for you here in Ashland after having had the opportunity to work with so many individuals.
It certainly feels like I'm well-rooted in this community. I see patients and friends around town every day. For the most part I really love this aspect and it's one of the perks of living in a small town. Connecting with patients outside of the clinic is a reminder that my personal and professional lives are ultimately one and the same, and they grow together. It's an opportunity to be authentic no matter what the circumstance. After all, I only have the capacity to serve others because of the tremendous support and nourishment I receive from our community. It can definitely be a challenge to fully participate in civic life, and of course there are days when I'm in a funk or not feeling social…. that's when I wear a hat and sunglasses and stick to the shadows, lol!

Not surprisingly, word-of-mouth advertising has been far and away the most effective for my business. I've observed a pattern that soon after I see a patient around town, they show up at the clinic for some treatment.
2017 is off to a great start for you with one of the biggest announcements being your new clinic.
Yes, I'm loving the new space! We've relocated from 4th St. to the Hidden Springs Wellness Center. It's version 3.0 now. Big upgrades in the facility and support staff, which enables me to focus more than ever on providing the personalized care my patients enjoy and expect. With the fitness center and spa on-site, I'm often reluctant to leave at the end of the work day.

I give thanks to the talented massage therapists – Xuba Evaristo, Daniel Smith, & Kate Preskenis – who've moved with me from the old clinic to the new.

You've also hired a great office manager who is making a world of difference for you.
For sure! I feel very blessed to be working with Ms. Haley Martin, MA. Haley is new to the Ashland area and really excited about connecting with our community. She hasn't missed a beat in orchestrating our office systems and activities. With a master's degree in English and Creative Writing, her impressive skill set is only surpassed by her wonderful attitude and pleasant demeanor. In addition to working at S.O. True Health, Haley is an Adjunct English Professor at College of the Siskiyous and a budding poet. You are invited to hear Haley reading her original work on April 13th, 5:30pm at College of the Siskiyous in Weed, CA.

I'd also like to acknowledge Ms. Jewel Baldwin, who is helping as a part-time receptionist. Jewel is a Relationship Coach with over 20 years experience and has a diverse background in office management and administration, public relations, seminar production, and more. We are happy to have her on board.
Another change that's occurred is that you've changed your business name from Southern Oregon Active Health to Southern Oregon True Health. Please say more about your rebranding.
This one came up as a bit of a surprise during the transition process to the new location. I had an intuitive feeling that our existing name – SO Active Health – was no longer quite the right fit for our evolving business. SO True Health naturally arose as a more accurate representation of the breadth and depth of the health care services we offer. With chiropractic, massage, skin care, nutrition, rehab and soon to be hypnotherapy, all our services support our clients in the discovery and expression of a truer state of health.
Dr. Frieder, you have a track record for achieving great results with your patients. What consideration goes into achieving these results?
The most important thing is to find out what my clients really want, and to meet them in that, rather than assuming that I know what's best. Once their needs and intentions have been identified, then it comes down to paying close attention to details in order to accurately diagnose the problem, after which we can offer a combination of appropriate therapies and solutions. Healing from an acute injury and fostering long-term wellness are both processes that benefit most from a multifaceted approach. As a healer, you have to be creative and willing to 'look outside the box,' in order to consistently get great results. We've all heard the adage that "doing the same thing over and over again and expecting different results is the definition of insanity," and I think there's great truth in that. The good news for me is that taking a results-oriented approach makes my work fun and interesting.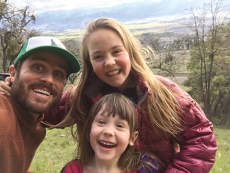 What are some of your most memorable moments you have had over the past five years of working with patients?
It's difficult for me to remember specific encounters that stand above the rest, but there are some recurring themes. Probably my favorite is seeing new patients who are apprehensive about chiropractic care because they've never experienced it or because they've had a bad experience with another chiropractor. I take this as a golden opportunity for healing not only their bodies, but their entire relationship with chiropractic healthcare. Nothing is more satisfying than hearing an initially apprehensive patient say a heartfelt "thank you, I feel so much better," or "wow, I had no idea that a chiropractor could help me with this issue."

Another memorable and recurring moment is the joy of working with children, honoring their trust and observing how quickly they are able to clear dysfunction from their nervous systems. It's truly miraculous at times!
You recently had to treat your daughter with a knee injury. How was this for you?
Oh gosh, that was a hard one. There's a good reason that physicians are often advised to avoid working with family. It's really hard to maintain a clear and centered clinical perspective in the midst of family dynamics. In this particular situation, I found it difficult to accurately assess my daughter's level of pain and dysfunction through the mist of my own emotions, which were stirred-up by seeing her in pain. I think I ultimately served her better in this situation in my role of father by insisting that she take some time off from her activities to rest, rather than through the treatments I gave her as a doctor.

I'm reminded of the time that my father, who's an oral surgeon, pulled my wisdom teeth when I was a teenager. He had operated on all my friends with tremendous success and no complications, yet when my turn came, I ended up getting dry sockets and an infection that led to 2 weeks of post-treatment misery! Not sure if this was just a miserable coincidence or if his expertise was compromised by working on his son.      
In regards to your new office space, please tell us about some of the collaborations you have formed to make things even better for your patients.
There are a lot of great practitioners and services available at Hidden Springs outside of my own business and I'm exploring several possibilities for the future, including a Seasonal Detoxification Program similar to the one offered there in the past.

Presently, we are pleased to offer our patients a "Spa Package," that they can add-on to their chiropractic or massage appointments. In collaboration with Paul Hartley, owner of the Hidden Springs Fitness Center, our patients can now enjoy 90 minutes of full access to the fitness center and spa – including oxygen therapy, far-infrared sauna and cold plunge. These amenities provide meaningful support for the body's detoxification and renewal processes. But be forewarned, most clients will want to become a full-fledged fitness center member once they've tasted the quality and luxury of the facilities.  
And what about the package deals you are now offering?
Those are pretty straightforward. We've created some package deals for multiple massage and chiropractic sessions as well as a combined visit, in order to provide our clients some extra savings.

I also want to mention that I will soon be completing a certification program in clinical hypnotherapy, through the Leela School here in Ashland, and I plan to offer hypnotherapy sessions at our clinic in the near future. Hypnotherapy is a potent tool for rooting out phobias and negative behaviors as well as cultivating self-confidence and strengthening the ego in a positive way. By shining the light of consciousness within, hypnotherapy can eliminate unnecessary psychological suffering, which creates the possibility for more joy and freedom in life! I'm excited to discover how it will integrate with the other healing modalities we offer.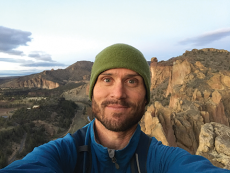 You are also hosting a silent meditation group as well.
That's right. On Monday and Friday mornings from 8:30-9am, I am hosting a Silent Self-inquiry group at Hidden Springs. This is a simple yet profound opportunity to turn the attention inwards and directly experience the healing power of Silence, that is always present beneath the waves of thoughts and emotions. No experience is necessary and all community members are welcome. This event is by donation, with all donations going to local charities. Special thanks to Rod and Brooks Newton for donating the use of the Skylight Room at Hidden Springs for this event.
Tell us about the Open House/Patient Appreciation Party.
This is a true expression and celebration of my personal and professional lives. It will double as my band's CD Release Party! A glorious opportunity for my clinic staff, my band and I to give big thanks to our community for all the support we've received. Other practitioners at Hidden Springs will be present to share about their services as well. All are welcome check out the new digs, share a snack and shake a tail feather with us on Saturday April 15th, from 1-4pm.
Tell us about Rutendo.
Rutendo is a 9-member Zimbabwean-style marimba band based here in Ashland. I'm sure many readers have seen us perform at local venues such as the Green Show, Britt Festival, and on the Plaza. Our music is big, vibrant and joyful. A true celebration of Life. I've been a member for almost 4 years now and it's been one of the most fun and fulfilling experiences I've had. We are a tight knit family of musicians, healers, and teachers. Our name means "to give thanks," in the Shona language of Zimbabwe, and it's a perfect description for what we bring. Pure rhythmic gratitude! We've been working on our first album for over a year now and it turned out better than we could've imagined. The party at Hidden Springs will mark the beginning of our 2017 performance schedule. We are looking forward to many opportunities to share our healing music at venues throughout Southern Oregon and beyond. You can keep track of us on our website and FB pages: www.rutendo.band & www.facebook.com/rutendo.marimba.
What do you love most about your job?
I have to give credit to my uncle, Glenn Frieder, who's also a chiropractor, for summing it up during a recent conversation we had by saying, "Our job is simply to show up and love people every day." What could be better than that!
Please share some recent testimonials.
"Casey, I have nothing but positive things to say about my experience being treated at your office for the last few years. Aside from the many pain-relieving adjustments you have performed, I remember first and foremost how you fixed my jaw. My neck became so out alignment that at one point my jaw was kept painfully closed, which made it difficult to talk and eat. After a few visits you were able to release all the tension and pain I was feeling, restoring me back to normal. Mostly, I like your laid back attentive nature, worldly experience, and alternative knowledge that I think allows you to connect with your patients and provide a whole body solution. I also like how your focus is on fixing the problems and getting your patients happy and healthy again as opposed to an endless stream of adjustments and visits. I would wholeheartedly recommend you to anyone I know." – KYLE CORRIGAN

"I have been to many chiropractors, but Casey is the first to spend quality time listening to my concerns.  He explains his unique and gentle techniques as he works on my body.  Casey has given me pro-active exercises to do at home and a better understanding of my body.  Thank you." – SHEILA SMITH

"Dear Dr. Frieder, I'd like to personally thank you for helping me recover from my neck injury.  I appreciate your array of healing techniques, your sense of humor, and obvious ability to connect with a patient like me.  I must say that I have never experienced such thorough and immediate relief from past chiropractic experiences.  I will certainly return to you for assistance in the future and will continue to encourage others to seek your services as well!" – LUKE MERRIAM

"Casey's thorough exams, assessment, and diagnosis, along with his 'magic hands,' have brought me much relief and confidence that I can recover and not have to live with chronic pain.  He's very knowledgeable and personable." – JACK OPGENORTH

"I had been to several chiropractors in the area before I was referred to Casey by a friend. I had been told by another popular DC that I would continue to have pain until I had surgery. I was ready to schedule the knife. That was until Casey took a look at my x-rays and to my relief, thought we could take a different approach.  In a few visits, and with some simple lifestyle changes he suggested, he had me pain free and fully mobile again. I'm still amazed by his intuitive and gentle approach and will forever be appreciative of his saving me from an invasive and unnecessary surgery.  10/10." – JASON HUTCHINS
Any last thoughts or comments?
I'm just really grateful to be living here in Ashland with my daughters. I pray that I can continue to care for patients, play music, enjoy nature, and partake in this community for many years to come.  
Learn More:
Southern Oregon True Health
635 Lit Way
www.soactivehealth.com
541-708-2088
Comments