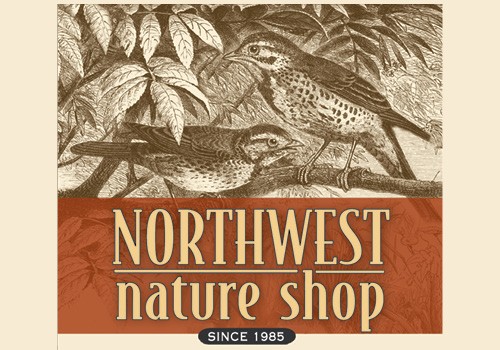 Wildflowers are blooming, mushrooms popping up in the Cascades, birds are singing and spring is in full swing in Southern Oregon.  In addition to beautiful garden lanterns, flags, bird baths and home décor to enhance your home and garden, the Northwest Nature Shop also has many wonderful classes and hikes to get you outside this spring.  Please come into the shop, see what we have and check out our upcoming events calendar. The Northwest Nature Shop is located at 154 Oak St, Ashland.  For more information call 541-482-3241 or www.northwestnatureshop.com
Spring Guided Mushroom Hikes
Learn more about our local wild mushrooms. Take a Guided Mushroom Hikes on Saturdays, May 3rd, 10th, 17th and 31st. Local mushroom expert, Michael Potts offers his expertise and guide a walk in search of mushrooms, especially morels. 10:00 am.  $25 per person per walk. Space is limited so sign up early!
Wildflowers of Oredson-Todd
Come get to know the local flora, special to our bioregion. Walk with a naturalist through the beautiful woods of Oredson-Todd on Saturday May 3rd at 10 am to see the spring ephemeral wildflowers that are blooming. 10 am – Free
Learn Common Backyard Birds Wed May 7th and Wed May 21st 6:30-8 pm
Using photos, stories and fun facts we will learn about the birds that live in our backyards.   $10/class – Sign up for one or both!
Mother's Day Wildflower Walk
Celebrate the special woman in your life with a gift of nature. Bring your mother, or other, out for a walk with a naturalist through the hills above Lithia Park on Sunday May 11th at 11 am to see the spring wildflowers. $5/ participant
Northwest Nature Shop's Birding for Kids
Calling all kids to come along on a birding adventure in Lithia Park! Join us on Saturday, May 17th at 10 am for a morning of birding just for kids! Grab your binoculars and comfy walking shoes to come explore our local birds! $5/family
Insect Explorations for Kids
Did you know that insects account for about 80% of the earth's species? Exploring the woods for insects are a fascinating way to introduce your young ones to the natural world. On Sunday May 18th at 11 am we will learn about insect diversity, basic insect biology and a few insect collecting techniques. $5/family
Fairy House Family Workshop
Saturday, May 31st 2 workshops11 am and 2 pm
Learn how to build small natural habitats from natural materials to attract fairies and their animal friends. $5/family – Sign up early!
And… don't forget our feathered friends.  Bluebirds and other native birds like Tree Swallows, Chickadees and Titmice next in cavities.  Because of development, a lot of their natural habitat is gone. You can help these birds survive and thrive by putting up a bird house. For a limited time we have bird houses made by Siskiyou Audubon at a great price: $9 each or 3 for $25.
See you soon,
Northwest Nature Shop
http://ashland.oregon.localsguide.com/wp-content/uploads/2013/08/northwest-nature.jpg
350
500
Northwest Nature Shop
http://ashland.oregon.localsguide.com/wp-content/uploads/2018/05/logo-1-300x76.png
Northwest Nature Shop
2014-05-09 18:46:02
2014-05-06 08:46:39
Spring Hikes, Walks & Classes with the Northwest Nature Shop