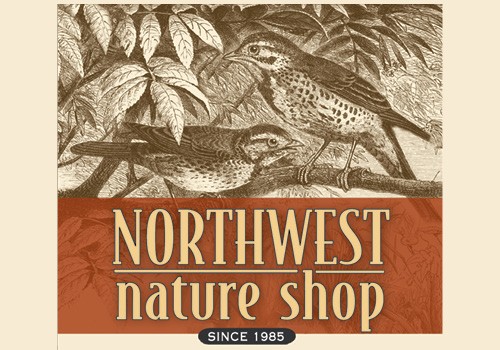 Hike through an alpine meadow filled with wildflowers, watch butterflies flutter in the warm breezes, and take cool dips in refreshing swimming holes. It's summer time in Southern Oregon and Northern California and these are just a few of the activities that abound in our beautiful region.
What's on your summer to-do list? Stop by the Northwest Nature Shop and whether you want to take the kids for a close-by refreshing dunk, backpack into a remote wilderness area, camp amongst towering redwoods or day hike into a cool mountain lake, we'll point you in the right direction.
Here's a checklist of a sampling of our favorite summer activities:
• Raft the Rogue River
• Escape the heat at the Oregon Caves
• View wildflowers on Mt. Ashland
• Swim in the many mountain lakes
• Spot the incredible butterfly diversity in Cascade Siskiyou National Monument
• Star gaze on Mt. Ashland
• Paddle board on Hyatt Lake or Lake of the Woods
• Canoe the Trails at Rocky Point on the Upper Klamath
• Flyfish the Wild and Scenic North Umpqua
• Kayak along the shores of Applegate Lake
• Visit the Farmers Markets throughout the Rogue Valley
• Take the short trip to Northern California to explore the spectacular and remote Russian, Trinity and Marble Mountain wilderness areas
• Jump into Crater Lake
• Visit the Grizzly Bear and Cougar and other beautiful animals at Wildlife Images, an animal rehabilitation center in Merlin.
• Bird by Bike along the Bear Creek Greenway
Check out our summer classes and activities (sign up at Northwest Nature Shop):
June 14th Grizzly Peak Wildflower Hike 10am $10/person
The hike will lead through a mix of old growth forest, open meadows and to a glorious view of the valley around Ashland.
June 14th Ashland Pond Bird Walk 8am free
Visit Ashland Pond, an Ashland birding hotspot. Waterfowl, raptors, and possible river otter and beaver sightings will round out the morning.
July 12th Mt. Ashland Pollinators and Wildflowers 10am $10/person
The hike offers magnificent views and wildflower meadows. Information on plant and pollinator species and plant identification techniques will be presented. Come and learn about and enjoy pollinators and wildflowers of Southern Oregon in the beautiful setting of Mt. Ashland.
The Northwest Nature Shop is a family owned nature store that helps adults and children learn about nature and science, including field guides, hiking and biking trail maps, bird feeding products, toys and gifts for the home and garden. Our store is a fun place to visit. Come by and share your recent adventures.