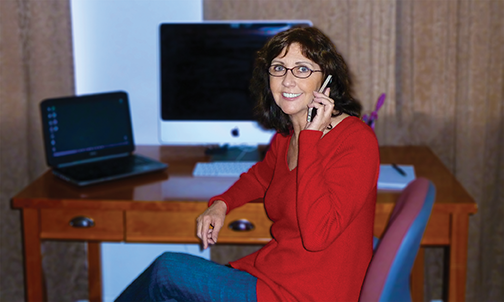 Providing on-site and remote computer support, training, and education, Sofia Roper offers a three-in-one computer support service that delivers solutions and puts a smile on her clients' face. From setting up and synchronizing your computer with a Smartphone, connecting a printer, email setup, backup routines, iPads and basic computer navigation. Sofia is extremely patient and especially enjoys working with seniors. She can make your computer and technology interactions less painful and perhaps even fun. She always has a good joke on hand for every moment and will keep you calm and centered as she reminds you that "it's easy" …"even your six-year-old grandchild knows how to check their email."  In today's interview we catch up with Tech Savvy Sofia.
Hi Sofia, welcome and congratulations once again on being a grandmother! Are you still on cloud nine?
I most certainly am on cloud nine and also still shocked! I'm not a very emotional person, but this grandchild has turned me to mush. It's wonderful and I'm so enjoying it!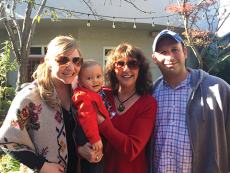 That's great to hear! Something I know you also really enjoy in addition to being a grandmother is helping people with their computer and technology. Please tell us more about your three-in-one service.
All my tech sessions combine Setup, Troubleshooting, and Tutoring. My main goal is to solve my clients' tech issues, simplify everything, and teach them at the same time. I like to explain to them what I am doing and why in easy-to-understand language. As one client said; "After Sofia set up my new laptop, organized my old PC and simplified everything, I felt like a very dense fog had finally been lifted!"  
Your business is available to help people of all ages. However, you particularly enjoy working with seniors. Say more.
Perhaps my European background and past business experience has something to do with that. I must add that I was mature beyond my years and always related well with 'older' folks.

I was a goldsmith in my first career and opened my jewelry store in South Africa at 23. I specialized in creating fine jewelry which attracted older and more sophisticated customers. I really enjoyed working with them for the 19 years that I ran my store.

After coming to the US, I became a financial advisor and most of my clients were over 50. Then of course there's the fact that I am a junior-senior myself. I am very comfortable working with seniors! 
M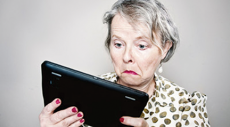 any of your clients start out rather stressed out, but by the time they are done with you they are laughing. How do you do this?
I keep everything lighthearted and fun. I'm extremely calm and nothing fazes me so that seems to have a calming effect on my clients. My dead-pan humor helps too I think. 
Have you ever considered becoming a comedian or dentist?
Comedian perhaps…dentist definitely not, ha, ha! 
I know someone… I won't mention his name, (ahem), who was trying to setup his father's email account. It didn't go too well and it kinda ruined the family visit. Any advice you might want to share?
Yes, call Tech Savvy Sofia! Don't try to venture into lands uncharted and bring up old family patterns. Clients often feel they live in a tech fog. They try to do things on their own, but it can cause major frustration. It really is worth it to spend the money to relieve your stress by having a professional come in and sort things out for you. I combine tutoring with my sessions, so my clients end up feeling more empowered and confident when we're done.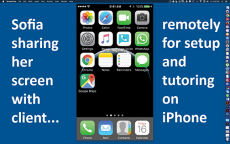 Sofia, can you give us a quick overview of the types of services you are providing?
The majority of my clients have a list of items that they want resolved. There may be one pressing issue that needs to be taken care of first and then we go down the list.

For example, a client might have a problem with an email program like Outlook, a printer not connecting, or malware on their computer. I start by troubleshooting their main issue and then go down their list – setting up, simplifying, and tutoring. We can fit a lot into a one-hour session.

I work with both Mac and Windows and a variety of software programs and apps. I have clients where the wife has a Mac, the husband a PC and they have iPhones. In one session, I have set up their phones to sync with their computers, fixed a problem on the PC and tutored the wife on how to use her Photos app on the Mac.

In the case of a remote session, I am able to take over their computer while they still retain complete control. A cool feature is that after I fix an issue there, I can switch over to my screen and show them how to set it up and use their iPhone by demonstrating on mine.

I also invite my clients to email me with questions after our sessions in case they were unclear or forgot something.
Sofia many of your clients appreciate your clear and easy to understand teaching style.

Yes, I am good at explaining things in many different ways until they understand. I want my clients to feel more clear and empowered after we have worked together.

In my first business I taught my apprentices to create beautiful jewelry. In my financial advisor days, I was also a certified divorce financial planner and created a niche coaching clients to successfully navigate their life transitions.

I have carried over my great love for teaching to my tech business and find it extremely rewarding.
I understand you can also create a custom video tutorial for any area they struggle with. 
Yes. There is invariably an area that clients really struggle with. I will make them a customized video tutorial that they can always go back to when they are stuck.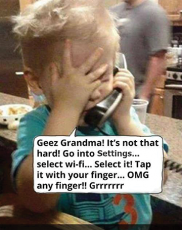 You are now also able to work remotely. How does this work?
My clients place a high level of trust in me and oftentimes it is much faster than an on-site appointment. It also costs less and I am able to offer half-hour sessions and even 15-minute support sessions with one of my packages.

"I highly recommend Sofia for all your technical support needs. I am not naturally inclined toward technology. So I was very pleased when I found Sofia. She is not only experienced and skillful, she is a patient, kind and supportive teacher- regardless of one's skill level. Learning was easy and fun. When I started working with Sofia, I lacked self-confidence and knowledge. My confidence quickly grew under her guidance- and practice. I loved the feeling of empowerment as I learned new skills. I recently had the opportunity to work remotely with Sofia. To my utter surprise and delight, it went smoothly and effortlessly. So, don't hesitate to sign on to work with her, wherever she may be. You can trust the process with Sofia." ~ R. Dance
Any special plans for 2017?

I will be visiting Europe this February. My first stop is in my birth country, Austria. I was born in Vienna and my mom and brothers live there. I will also be visiting other family and friends that I haven't seen since my last visit in 2011.

My second stop is Spain where I'll visit a good old friend from South Africa. On my last visit there she lived near Barcelona. Now she lives near Valencia, so I'll get to explore a new area.

My third stop is the UK where I'll be staying with my cousins that I'm very close to. We all grew up in South Africa. As you can tell, my family and friends are scattered all over the world.
 What are some of the biggest issues you are supporting?
Most of the people that call me for assistance have a list with one or two items being the most urgent. I think that my name – Tech Savvy Sofia – attracts these clients.

I deal a lot with email programs – Outlook, Gmail, Live Mail, and others plus various security and performance issues on Windows computers.

With Apple it's all about iCloud, iTunes, the Photo app, and syncing all the various devices to work together.
Many clients appreciate the way you talk and tutor them.

Yes, I do not talk all techy. As I mentioned before, the more they understand the more empowered they feel. It was the same when I was a financial advisor – I didn't use the financial lingo with my clients.
Online safety is something that keeps coming up in your business. Please say more.
I am really alarmed at how trusting seniors are and I try to get the word out as much as possible. Unfortunately, I mostly get calls for help after a client has already been scammed. I'd like to include some advice here: Please trust NOTHING until you have investigated further.

Those warnings/alerts that pop up saying your computer may be at risk/infected/have a virus, etc. are ALWAYS a scam! NEVER EVER call the numbers on the screen or give them access to your computer. Even if it says Microsoft, know that it is a scam.
When you receive a legitimate-looking email from one of your financial institutions with a number or a link asking you to update your information, NEVER follow that link or call the number. Always log into your account the way you usually do and check if the same message is there or call the number on your statement.
Don't download programs from the internet if they are not from the company themselves. Always check the URL (the website address). An example would be http://microsoftsupport.co. It looks legitimate but notice that it ends in .co not .com. This site popped up on a client's computer offering tech support. It had the exact same look as Microsoft's site but was a scam. The site has since been blacklisted, but I want to make you aware just how vigilant you have to be.

I recommend that you do a Google search of any phone numbers that pop up in warnings or emails as well as phone calls from seemingly legitimate companies. If you feel pressured to 'ACT NOW' you can be sure it's a scam. Just tell them you will do research on them first as you are not someone who acts hastily. That usually gets rid of scammers quickly in my experience.

I invite you to email me at info@sofiaroper.com if you receive any of these seemingly legitimate emails or calls.
Since moving to Southern Oregon you have collected some great testimonials. Would you please share a few with us?

"Sofia Roper has been a life saver for me. I've ventured into the realm of short stories in the last 3 years – after 50+ years of practicing dentistry, I decided I could do both. However, the computer world is new and strange to me. I'm easily confused and prone to mistakes while operating said machine from HELL. To the rescue – SOFIA – a delightful and wonderful wizard on that intimidating device. The real kicker is that she can help you remotely from her computer – making instant salvation possible. What a wonderful feeling to know you need not wait a few days for a house call!" – Dr. Gary Lewellyn

"I cannot recommend Sofia highly enough. If there were 10 stars that would still not be enough! I'm not the most tech savvy person, but, with Sofia's patient guidance, I was able to restore my email program so that it worked even better than before. She is a wealth of information including time-saving tips and tricks. In addition, she responds to calls for help so quickly it was amazing. Sofia will be my go-to computer 'guru' in the future." – Patti Robertson

"Sofia is terrific. She does things in seconds on the computer that would take me minutes, hours, days – or would present an insoluble mystery to me. As others have said, her patience, prompt replies, and friendliness make it a pleasure to work with her." – Anne Harris
Are you also working on mobile phones and tablets?
I work with smartphones and tablets and particularly like working with iPhones and iPads. Setting up and synchronizing all the devices is something I do almost on a daily basis for clients.
How about Mac and PC?
I work with both. I used to be a Windows person but the Vista operating system frustrated me terribly and drove me to buy my first Mac. Once Windows 7 came out I was much happier. Since 2009 I have used a Windows laptop and a Mac desktop computer.

I find that there's a crossover of how I use each system. I like certain aspects of both and am equally comfortable working with either one.
Make routine backups. Need I say more?
This is very important unless you don't mind losing everything on your computer in case of some catastrophe. I like to back up my main computer to an external hard drive and also save important files to the cloud for easy access. 
Finally, last but not least how do we reach you to learn more about how you can help us?
Go to my website at www.sofiaroper.com to learn more.

Here are some additional services that I offer:

Group tech sessions for up to five people. I will come to your home or office to help set up and teach you to use your tech efficiently.
Basic photo-editing. I have touched up some gray hairs and removed blemishes for clients in the past.
WordPress – create, set up, maintain your site, or teach you how to do it
Set up a Facebook page, LinkedIn or Google plus profile
Create a customized fillable form in PDF.
Scan documents to save in digital format or to upload to the cloud
Set up online banking, automatic bill payment and other online accounts
Format your manuscript for the Kindle store

Call me if you have any special requests. I may be able to help you.
Learn more:
Tech Savvy Sofia
PO Box 633, Ashland OR 97520
(541) 414-4117
info@sofiaroper.com
www.sofiaroper.com
http://ashland.oregon.localsguide.com/wp-content/uploads/2016/12/Sofia-Roper-Cover.png
302
504
Shields Bialasik
http://ashland.oregon.localsguide.com/wp-content/uploads/2018/05/logo-1-300x76.png
Shields Bialasik
2016-12-22 13:15:17
2016-12-22 13:15:17
Tech Savvy Sofia Delivers Solutions - Makes You Smile