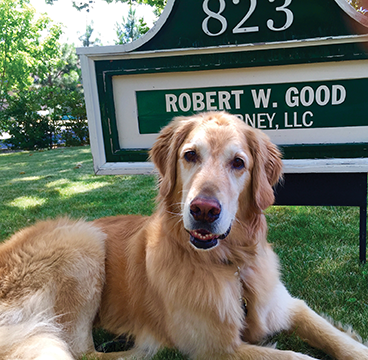 As a mother of two young boys, I have clutter. Lots of clutter. Imagine how thankful I was when my dad bought me Marie Kondo's hit book, The Life-Changing Magic of Tidying Up: The Japanese Art of Decluttering and Organizing. According to the "KonMari" Method, you are to hold every object you own in the palm of your hands, and if it doesn't bring you joy, out the door it goes.
Inspired by this little gem, I've been working my way through our house, throwing out this and that, in hopes of finding a little peace and order, just before the madness of the new school year begins.
But then…I stumbled on…the dreaded paperwork. I thought, "This does not bring me joy! Out it goes." Right? Wrong. As Ms. Kondo says, there are exceptions to every rule and in the area of paperwork, you will have to make an exception.
The following is a list I've compiled of one type of paperwork that you cannot toss, even if it doesn't necessarily make your heart leap with joy: Legal Documents. Ideally, you'd scan in these documents, keeping a pdf of everything on your hard drive and in "the cloud," and have a hard copy saved in a safe but accessible spot.
• Your Will or Trust. Hopefully you have a Will or Trust. (If you don't, now's a good time to go and get one!) We keep copies of our client's estate planning documents on file, but the originals go home with clients (as do copies). You should also keep a copy with your named representative.
• Financial documents. Hopefully you also have a power of attorney giving someone you trust authority to manage your financial affairs if needed. Make sure this is safe but accessible, as is a list of login information for financial accounts.
• Health care documents. Insurance cards, advance directives, a POLST. These are critical in case you are in a health care crisis. If you are health care representative for someone else, you should have a copy of their advance directive too.
• Ownership records. Do you own a home? A car? Deeds, titles and registration documents are vital for proving ownership. You also want easy access to these documents in case you want to sell them.
• Judgments. Are you divorced? Were you part of a contentious lawsuit? If you have a court order stating you are owed money or have custody of your child, for example, it's vital that you keep these documents until they're no longer relevant (e.g. your child is over 18 or you've been paid).
• Birth certificates, death certificates, Passports, Social Security cards. Maybe goes without saying, but on the safe side, I'll list them too.
Follow this list (and read Marie Kondo's book) and you will experience total tidiness bliss.
Sarah Vaile is an associate attorney with Robert W. Good, Attorney, LLC, and has been practicing law in Oregon for ten years. Contact her at the Ashland office at
(541) 482-3763.
http://ashland.oregon.localsguide.com/wp-content/uploads/2016/04/Good_Law.png
360
368
LocalsGuide
http://ashland.oregon.localsguide.com/wp-content/uploads/2018/05/logo-1-300x76.png
LocalsGuide
2017-08-28 12:16:13
2017-08-28 12:16:13
The Life-Changing Magic of…Tidying Up Your Legal Documents?