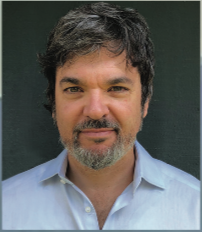 Jiddu Krishnamurti said "The whole of life, from the moment you are born to the moment you die, is a process of learning." Life shows us that learning often involves mistakes, failures, and the need for change. Michael Jordan said, "I've missed more than 9000 shots in my career. I've lost almost 300 games. 26 times, I've been trusted to take the game-winning shot and missed. I've failed over and over and over again in my life. And that is why I succeed."
So, if failure is such an important part of our lifelong learning process why are so many of us so unkind to ourselves when we make mistakes, when we try things we've never tried before and they don't go perfectly? If failure is such an intrinsic part of the system, shouldn't one of our most important practices be shifting our relationship to it?
There are a host of reasons why failing is problematic for so many of us namely guilt, shame, fear of rejection and trauma. While these themes can take years to unwind, beginning the work can be relatively straightforward.
One place you can start working on your relationship with failure is with the part of you who almost always has something unpleasant to say about it, your Inner Critic. This is the familiar voice that says things like, "You sounded so stupid. You had one chance to make a good impression and you blew it." Or, the Inner Critic's other way of communicating, through comparison with others. Facebook and Instagram contribute richly here. Imagine, you're home binge watching Stranger Things on Netflix, you glance at your Facebook feed and there are a bunch of bright shining faces of people you know at a rally for some cause clearly more vital to humanity than what you're doing. Then…..you hear the familiar inner whisper, "Loser, when the last of the Arctic Sea ice melts, at least you'll be caught up on your shows." Or, when your friend's Instagram posts look like your bucket list and your inner critic uses it as evidence that there's something wrong with you.
Sound familiar?
Search Inner Critic on Google and you mostly see phrases like 'overcome your inner critic' 'silence your inner critic' or 'conquer your inner critic'. From my experience with clients, these approaches aren't really effective in a lasting way. What I'll be exploring in my next article are ways to work with your inner critic based on the Internal Family Systems model. It'll be a process of getting closer, getting curious, and actually getting the wisdom of your inner critic. It has something to show you, it's doing an important job, and it won't be silenced until you find out what that is.