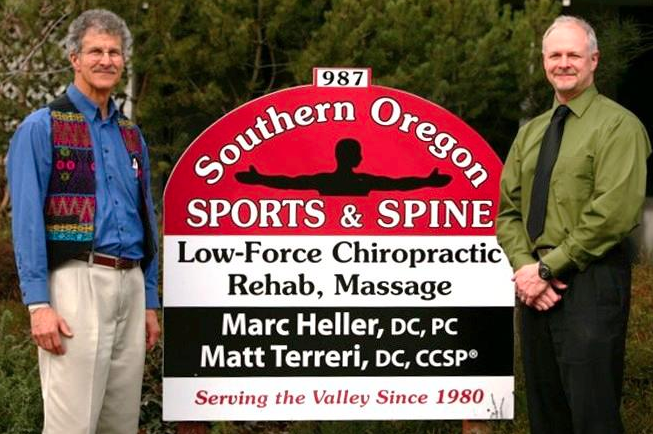 As the new chiropractor joining Southern Oregon Sports and Spine, I am excited to be part of an established and respected community of doctors. Through my years of education and training, one major question I've had is, how do I get someone out of pain as quickly as possible and keep them out of pain? This is one of the pillars this clinic is built on. We don't just do treatment in office to get you feeling better; we also give you the knowledge and tools to stay out of pain. The doctors here take the time to educate each patient on what's best for them and their unique situation. Marc and Matt have a level of expertise and genuine care for patients that inspire me to be the best chiropractor I can be. I'm very excited to be joining Southern Oregon Sports and Spine and continue on the legacy of excellence in patient care.
Getting people out of pain and back to what they love to do is my passion. I will strive to help you live an optimal life…
After more than a decade of working with people to get them out of pain as a movement specialist, I found chiropractic to be a natural evolution to elevate patient care. Bringing my extensive background in biomechanical analysis, therapeutic exercises and lifestyle modifications to chiropractic care is a natural fit. I specialize in combining this prior experience with upper cervical care methods, natural pain relief treatments, nutritional recommendations, and chiropractic adjustments to achieve the highest in patient care.
When I have the opportunity to get someone out of a pain that has been limiting them for a long time I get a great sense of achievement. To hear a patient say to me that they are now able to do something they have always wanted, but have been apprehensive to do until now makes me know that I have done my job to the highest of my ability. It's listening to patients say this everyday that makes me remember why I absolutely LOVE what I do!
I am an outdoor enthusiast. Kayaking, rock climbing, stand up paddle boarding, hiking, backpacking, traditional archery and mountaineering is what you will find me and my family doing when I'm not at the clinic.
I am a graduate of University of Western States with a Doctorate in Chiropractic with certifications from the National Academy of Sports Medicine, Corrective Exercise Specialist, Performance Enhancement Specialist, Active Isolated Stretching Therapist.
Comments