Zach Edwards of Ashland Automotive has made a business of going above and beyond, in order to exceed his customer's expectations. It's not about offering a quick fix, but rather, a correct fix that keeps both driver and car safe for the long run. In our last interview we discussed the success that Ashland Automotive has experienced over the past seven years. In today's interview, we spoke with Zach, who took us behind the scenes to learn more about Ashland Automotive's success in the very difficult world of automotive maintenance and repair.
Zach, thanks for taking the time to speak with us today and congratulations on the great business you have created here in Ashland.

Thank you. It's been an awesome journey, and a learning experience for me as an individual. It's always exciting around the shop, and we have to give credit to the extraordinary people of Ashland who support us. The crew and I take great pride in helping keep our customers safe while driving.
Zach, Ashland Automotive really has gone above and beyond to exceed customer expectations. Can you please tell us a little bit about the care and attention that has gone into accomplishing this?
We take our job very seriously, and decisions are never made without very careful consideration. These decisions range from the brand of parts we install, to the type of tea we provide our customers while they wait in the waiting area. Every move we make is carefully thought through with quality and customer service in mind.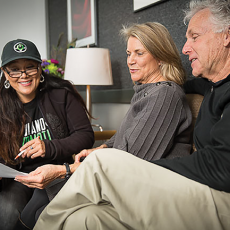 You guys are really approachable and love to hear feedback from your customers.
The relationships we create and nurture with our customers is what Ashland Automotive is really about. At the heart of it all is trust. We'll never be successful helping a customer if we don't first create a trusting relationship. We encourage all our customers to come to us with any questions, comments, or concerns. Furthermore, we understand improvement requires constant work, and we can't continue to grow without continuing to improve. We've received a lot of online reviews, and honestly, not all of them are good. However, I know I've succeeded in earning a customer's trust when they come to me with their concern, rather than writing a bad review. I think any good business owner would want to hear firsthand about a negative experience a customer had, so that they have the opportunity to remedy the situation. It's how we deal with our mistakes that matters most.
Zach, I would love for you to share your mission statement and discuss it with us. 

Our mission is to employ the most talented, best-skilled service professionals, and to provide our community with the highest quality automotive maintenance, repair and customer service. We want every customer to leave with a feeling of trust, value, confidence in a job well done, and the desire to return and experience it again.

I like to think Ashland Automotive has two customer sets: our customers with cars, and the employees who work to service the vehicles. Without our crew we are nothing. As an owner and manager, I see great value in becoming the best manager possible. Creating and maintaining a healthy, enjoyable work environment with my employees generates a positivity that naturally extends to the customer. If the crew feels it, everyone feels it! If I do my job well, Ashland will always have a reliable place to get the best automotive service possible.
Zach, please tell us how you have succeeded in attracting some of the most talented and skilled technicians into working with you here at Ashland Automotive. Please say more.
I want to give opportunities for people to grow. Ideally, the people we choose will take advantage of the opportunities offered. I'm constantly trying to enhance the workplace environment at Ashland Automotive. As most business owners with employees know, it's imperative that our employees have the safest work environment. One critical aspect of safety in the auto shop is cleanliness. Cleanliness can be a difficult concept for some technicians to understand. By keeping an extremely clean shop, we attract technicians who themselves are extremely clean. Clean technicians stay more organized, and naturally make fewer mistakes. As an owner I also work hard on the benefits package we offer. Currently our full-time employees earn paid vacation, holiday pay, and full medical and dental health coverage. When the right people are on board it's a no-brainer; we have to offer the best benefits. It took time to find the right people, but we've never had a better crew in the shop.
Ashland Automotive has technicians who specialize in European, Asian, and domestic cars. 
We want everyone on board to be successful, so we try hard to place people in positions where they will excel. One of our technicians has been working on European cars for nearly 20 years. He obviously excels in this area, whereas another of our techs has a tremendous amount of varied experience working on almost every kind of car on the road. He handles our domestic vehicles, many of our hybrids, and also Japanese-made vehicles. Recently we brought on a BMW/MINI technician with 16 years of experience. It's great to have guys with this type of experience. But, part of having the right crew includes having the right tools. Technicians provide their own hand-tools, but it's the shop's responsibility to provide the techs with electronic diagnostic equipment. We have highly specialized interface software for BMW, MINI, Mercedes, Volkswagen, and Audi. The diagnostic software allows the right tech to communicate with all of the different computers on board.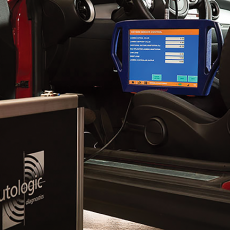 Please give us an overview of the services Ashland Automotive provides.
We're a dealership alternative and we offer specialization in many areas. We work on Subarus every day of the week, and we also offer specialized service on European and Japanese cars, including hybrids. Often customers are unaware that we can perform scheduled maintenance such as 30, 60, and 90k mile services. Our other services include but aren't limited to:
Check Engine Light Testing/Diagnosis
Oil Change
Winterization
Air Conditioning Service and Repair
Brakes
Suspension/Shocks/Struts
Transmission Service
Cooling System/Antifreeze Service
SRS/Airbag System Diagnosis and Repair
Power Window Repair
What type of warranty does Ashland Automotive offer?
This a great question. We're proud to offer a 24/24 nationwide warranty. That's a 24 month or 24k mile, whichever comes first, nationwide warranty on non wear-and-tear parts. This means if the customer has a problem with any of our work or the parts we install, they can call a number which will direct them to the nearest shop to provide them with warranty service.
Is it just me or is Subaru the official car of Ashland?
There are a lot of Subarus around, for sure! Depending on the needs of the driver, there seems to be a model of Subaru out there for most drivers. We love working on them. They have their quirks, as does any car, but all-in-all, they've got a great design. It's very functional, and it's been simple and consistent over the years.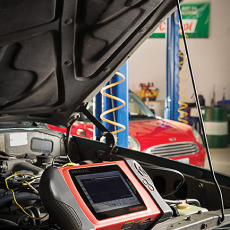 Oftentimes, a customer may want to choose a quick fix solely based on price, rather than fully understanding the big picture and this often can involve safety. Tell us more.
We advise customers on the big picture, and present our recommendations so that the customer can make informed choices in both the short-run and the long-run. As a result our customers feel really good about their purchases. 

We are very careful about the services we can offer. It's not uncommon for a customer to ask us to do something to their car which could adversely affect their safety. As a business owner providing a service involving safety, I read about and study my industry carefully. Precedents are set in the automotive industry, and oftentimes customers are not aware of the legal liability involved in the trade. As a professional shop, we are liable for every part we install on the vehicle. For that reason we need to scrutinize quality, and we also need to profit from those parts in order to offset the risk we're taking. This is something many people wouldn't necessarily understand unless we explained it to them.
Zach, what are some of your goals for Ashland Automotive as you move forward?
We're going to continue striving to build the best automotive maintenance repair facility in town. Currently we're running out of space and will soon need to move to a larger facility. With vehicles getting larger everyday, it's becoming hard to operate in this space that once worked so well. The new Toyota Tundra is over 20 feet in length, and Sprinters, well, I've said enough!

We're also continuing our quest to attract the best service professionals. As we grow we'll need more help. It can be challenging operating in the same labor marketplace as the second largest auto dealership in the nation. They try, as we do, to create great opportunities for their employees. It's very important I stay competitive.
Do you have any last thoughts or comments you would like to share with our readers?
I would like to take this opportunity to thank our community. Without our customers we couldn't do what we do. Ashland has been my home for 18 years. My son was born here, and I can't think of a better place for us to be. Because of our unique community, we're afforded the opportunity to grow in ways which we might not otherwise have. Ashland and the Rogue Valley are special, and I'm so happy to be part of the lives of our very special customers.
Learn More:
Ashland Automotive Inc.
280 E. Hersey St #15 (in the Hersey St. Business Park),
Ashland, OR.
541-482-4042