Interviews
Anne Ashby – Ashland Independent Film Festival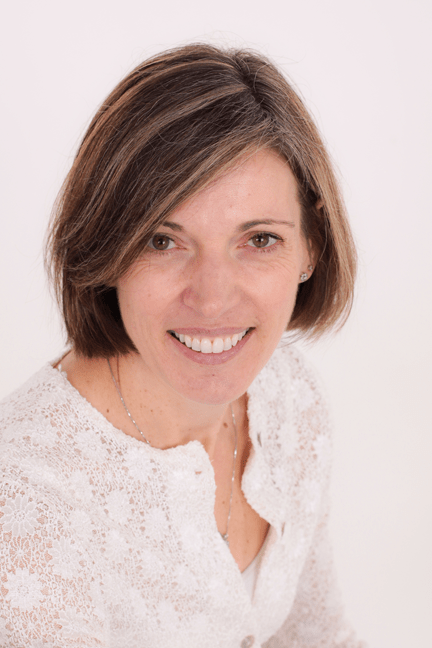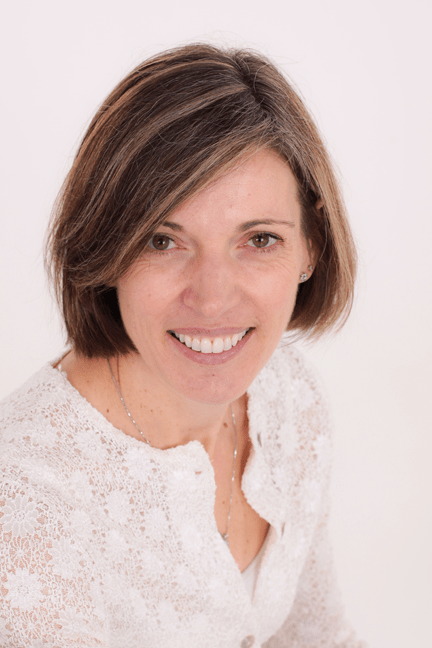 The Ashland Independent Film Festival is celebrating it's 12th season of bringing quality independent films to Ashland. Over the course of the past twelve years the festival has grown to attract thousands of film lovers, both locally and from afar. These individuals enjoy a selection of over 85 films in 5 days. Several films have made their debut showing here in Ashland, while other film makers have returned year after year to participate in our growing local film festival. I spoke with AIFF Executive Director Anne Ashby so that she could tell us all about this years's film festival along with new and exciting developments.
Hi Anne, thank you for speaking with us today. To begin with can tell us a little bit about your own love and appreciation for independent films, and the richness you see the film festival brings to our community?
Independent film, and particularly documentary film, captured my interest in college. I took a couple of film theory courses on a whim, and that led to an entry level production class, and the next thing I knew I was applying to film school. I ended up earning a Bachelor of Fine Arts in Documentary Film Production from NYU's Tisch School of Arts. From there, I worked in various aspects of media for much of my career, but it wasn't until I attended the 4th annual AIFF in 2005 that I experienced a film festival first hand. My first reaction was "I can't believe this is happening in Ashland, Oregon!" I was so impressed by the caliber of the programming and the flawless execution of the event that I immediately offered to volunteer. The following year, I joined the festival Board of Directors, and served for five years before putting my hat in the ring to become the festival's Executive Director. The festival literally brings the world to Ashland through independent film and filmmakers. And I love that it serves to kick off our spring/summer season!
Will you talk about the idea of this being a community film festival, and how members of the community can step forth to enjoy all aspects of this celebration?
Truly the AIFF belongs to our community – it's more than an idea, it's a fact (and one that makes us very proud)! We have over 370 volunteers who give their time and talents to us every year, many of whom return year after year. They are family, and their enthusiasm for this town and event are infectious! We hear about it all the time from visiting filmmakers. We are fortunate also to count the City of Ashland as well as many, many local businesses – from hotels and B&Bs, to retail shops, to restaurants – among our supporters. Through in-kind donations, corporate sponsorship (and the Ashland City tax!), they provide the essential services that sustain the event and have made us known nationally for our hospitality. In recent years, we've also worked hard to expand our community partnerships with organizations like Southern Oregon University, ScienceWorks and OLLI so that we can extend the festival's reach to audience members of all ages. Our audience is predominantly local too, so whether as members or single ticket buyers, our theatres brim with the folks who call the Rogue Valley home.
This year you will also be offering expanded family programming. What can you tell us more about this as well as its new location?
Absolutely! With support from the newly formed Fred W. Field Fund of the Oregon Community Foundation and our long-time year-round partner Coming Attractions Theatres, this year we will move our Family Program to the Ashland Street Cinemas. The Family Program is always a popular event, offering a selection of 8 – 10 short independent films appropriate for ages 5+ in a one-hour screening. Many of these films are in competition, which means they are eligible to win one of the AIFF's coveted awards. And kids can vote for the Family Choice Award at the screening. They feel a great ownership of the process because their vote really matters. Each screening is followed by a question and answer session with filmmakers, and it's great to see the interaction and inspiration flowing. The move helps us to expand the available seats so more area residents can experience the program, and with five screenings over the weekend and plenty of parking, we hope to make this more convenient and accessible for families. We are also announcing a new partnership this year with the Ashland Schools Foundation – the AIFF and Coming Attractions are teaming up to donate $1.00 of each ticket sold to support Ashland schools. And in addition to the Family Program, we will be offering evening screenings of films that we hope will appeal to high school and undergraduate students.
Over the years we have had the opportunity to watch the development of many talented directors and producers. Will you talk about this years "Rogue Award" which will be going out to an innovative filmmaker named Lucy Walker?
The Rogue Award is given each year to an emerging filmmaker who is making their mark in the world of independent film, and we are so delighted this year to honor two-time Academy Award® nominee and AIFF alum Lucy Walker! Ashland audiences will remember Walker's film Waste Land, which played at the 10th annual AIFF, and The Tsunami and the Cherry Blossom, which was screened last year at the 11th annual. The AIFF will screen Walker's latest film, The Crash Reel, about Kevin Pearce, the champion snowboarder who suffered a massive brain injury while training for the 2010 Olympics.  We will also screen Going for Gold: Olympic Shorts with Lucy Walker, a collection of stories about athletes from around the world as they prepare for the Olympics. Walker will be on hand for question and answer sessions after each screening, and will receive the Rogue Award on Sunday evening at our annual Awards Celebration, a gala event featuring cuisine from the areas finest restaurants.
AIFF has an exciting partnership with SOU's Emerging Media and Digital Arts (EMDA) department. Can you tell us a little bit about this?
Technology is transforming our idea of a traditional, linear storytelling experience, and the AIFF's inaugural partnership with SOU's EMDA program is a response to that evolution. With support from the Governor's Office of Film (Oregon Film), Project A, Intel, Weiden+Kennedy's Portland Incubator Experiment (PIE), Second Story Interactive Studios and the Technology Association of Oregon, we are collaborating with EMDA to present a new program called "Follow the Food," a series of short films about local artisan food and wine and produced by SOU students and faculty. The films will be shown on the web and on tablets throughout town during the festival and audience members can enter for a chance to win a basket of regional delights.  "Follow the Food" is just one part of a new transmedia event, eMerge, which also includes a live art installation at Houston's and a free TalkBack panel on Sunday morning at the Ashland Springs Hotel. Concurrent with the festival, SOU will also be hosting a hackathon at the Digital Media Center, which is open to coders around the Valley.
You mention the word "Transmedia Event". Can you tell us more about what this means and what types of things will be occurring?
"Transmedia" refers to a single story that bridges multiple platforms, for example film, photography, music, performance art, technology, graphic arts, and gaming. These events typically use digital technologies to create interactive experiences that engage audiences and enlist community participation. The live art installation I mentioned previously is a great example. It builds on two short films about the immigration experience (The Caretaker and The Mayor, both of which are included in the festival's Short Docs program), and enables audience members to tweet in 140-character immigration stories that are "translated" into graphical representations in real time on a 4' x 8' mural. At the end of the festival, we will have a truly unique work of art that tells the story of our audience at the 12th annual AIFF.
Do you have any personal favorites for this year's festival which you won't miss?
We don't pick favorites J. But I can tell you that this is a stellar line up of films, culled from nearly 900 entries down to the 91 films that make up the final program. There is lots of information, and often trailers, at ashlandfilm.org, to help filmgoers make their selections.
Is the festival using social media?
 Yes! And we hope you'll stay connected with us and help spread the word about the AIFF and your festival experience! Use hashtag #AIFF13 so we can follow your conversation. We're on Twitter (twitter.com/ashlandfilm), Facebook (facebook.com/ashlandfilm), and we'll be updating our blog regularly with filmmaker profiles, festival announcements and more (blog.ashlandfilm.org). Email is a great way to stay in touch too, so sign up at ashlandfilm.org.
Will you tell us about your "Locals Only" film showings which are free to the public?
The festival is committed to supporting the work of local filmmakers, and is again pleased to offer a program of locally produced films produced in the Siskiyou region. Among the films included in this year's Locals Only program is The Michael Maag Story: You don't have to be able to stand to walk tall, Jim Long's documentary about the OSF theatrical fight director, stunt coordinator, and master electrician who suffered a severe spinal cord injury and his quest to find the courage to live life in a new way. The Locals Only program showcases seven films in all, including the winner and runner up of our student film competition, the Launch. And, as you mention, this program is free to audiences, although a ticket is required.
How about any special guests, lectures or presentations that we have to look forward at this years film festival?
We are really excited to present the World Premiere of the independent feature film Redwood Highway at the 12th annual AIFF. The film follows Marie (Shirley Knight) on an 80-mile walking adventure down the Redwood Highway so she can see the ocean for the first time in 45 years. It is directed by AIFF alum and Rogue Valley resident Gary Lundgren (Wow and Flutter, Calvin Marshall) and was shot on location throughout Southern Oregon, so the settings will be of particular interest to our community. Gary will again direct this year's pre-film trailer, and we are excited about that collaboration as well. And of course the cast and crew is made up of many locals, so it's great to be able to celebrate their work on the big screen.
Any last comments or thoughts for our readers?
Memberships are still available at ashlandfilm.org. Not only does membership provide essential financial support for the AIFF, it also comes with great perks – like a Members-Only preview event, early ordering, ticket discounts and more. The complete program for the 12th annual AIFF will be available on our website on March 8. Tickets go on sale to members beginning March 12 and to the general public on March 18. Our pre-sale box office will be located at Ashland Hardwired, 340 A Street (see website for hours). Tickets can also be purchased at ashlandfilm.org, and with no processing fees thanks to the amazing folks at Project A! 
Learn More
Ashland Independent Film Festival
295 E Main St # 10
Ashland, OR 97520
(541) 488-3823