Interviews
Craig Alan Photography – Classic Style with a Casual Feel
Craig Alan has always paid attention to the small details in life. Nuances that would escape the attention of most have always held a particular interest for him. Craig took his appreciation for life's special moments and combined it with a love of light and shadow – the invisible assistants he credits along with his favorite tool, the professional camera. His career has gained him local and national recognition and we are fortunate to have him here in our own community.
Craig finds inspiration in photographing special events such as weddings and graduations, but also in extraordinary moments that lie hidden within the ordinary – family and leisure life, personal expression, music, sports and the arts, couples and intimate rites of passage. His talent for finding unique qualities is evident in his work.
I spoke with Craig so he could take us behind the scenes of how great photography comes to be.
Craig, thanks for speaking with me today. Much of your photography is inspired by the idea of 'lifestyle'. Can you tell me more about what that means to you?
Lifestyle is another way to say that I acknowledge the things that makes every person and event unique and special. I say this through images, expressions, emotions, and gestures – it is a language like any other, but more visual; it appeals to our senses. Lifestyle is something we feel and want others to know about us. Sometimes it is understated or even invisible, but we can feel it just the same. It is wonderful to see these qualities come through in photographs.
Can you give describe a few recent shoots where lifestyle played a part?
Sure. I did a pictorial for someone who had recovered from a major health concern. The difficult times he had undergone left him somewhat changed, but extremely content and with a new outlook on life. He wanted to commemorate this time — in his own way it was a celebration of life. For a variety of reasons and circumstances we reinvent ourselves many times in one life, and my clients want to see themselves in their time of renewal. Updated career and professional images are another good example of this.
How do you go about finding these profound moments in otherwise normal situations?
We all have natural qualities that make us unique. Even in casual conversation we reveal simple things about ourselves – an upturned smile when we talk about our kids, a humble expression when we are complimented about an award we received – things like that. These small details appear as accents in photographs and appeal to our emotional senses. Photographs are more than visual representations of people and events – they are lasting reflections of who we are with life as our backdrop. They touch places within us that remind us about the things in life that matter most. They matter because we matter.
Have you always been drawn to photography?
Yes, definitely. I have spent a great deal of time studying the work of world-renowned and lesser-known experts in their field. I consider some of them my mentors. My amateur work showed great promise and my colleagues convinced me to set aside what I was doing at the time and turn my attention to photography full-time. It was a great decision and I continue to have the good fortune to work at something I love to do.
Craig, I can't help but notice your awesome camera. It certainly doesn't look like what most of us carry around. Can you tell me about it?
Sure. It is one of the newest and best cameras for utilizing natural light, even when there is very little available. A good example of its low-light capability would be to say that it could even shoot by moonlight or candlelight. This is a big plus, because I have an eye for natural light and use it as much as possible. Many settings, including indoors and twilight, are best shown in natural and existing light. This camera can focus and get a good exposure in light that is too low for me to see the details with my eyes. This combined with the professional series lenses I use make images extremely sharp and detailed edge to edge. Professional series cameras are amazing and understanding how to use them is really important. The technical stuff is what happens 'inside the box' and our life is what happens 'out of the box'. This camera helps me to capture both.
Is it possible for a photograph to look too good?
Well, that depends upon whom you ask. We all have flaws that we would prefer not show. I think you are talking about retouching, which is a "touchy" subject. Retouching photographs is not new and existed way before Photoshop and other programs turned up — maybe the difference is that today almost anyone can do it. My personal philosophy is that the best photographs show us at our natural best. That being said, the digital age offers us many tools that can subtly enhance features and correct flaws. Great photography is both technical and artistic. The digital programs I use are very specific and work well with high-definition photography. They are a good tool, but not a replacement for good work.
Speaking of tools, would you mind if I asked how you feel about the cameras on today's smartphones?
Well, I've got my iPhone right here in my pocket and my girlfriend has captured some great snapshots with her purse-sized camera. I think they are great cameras and they're getting better everyday. Annie Leibovitz, one of my favorite photographers, praised the camera on the iPhone and even used one for a study she did. Great photos are the result of intention, skill, lighting, equipment and a little luck.
Much of your job entails waiting for just the right moment, but you have also said that your clients have a big role to play in being prepared to deliver a great shot. How do you prepare your clients for their special day?
Most people have a general idea of what they would like their special day to include, but are not sure how to describe it. I am a good listener and usually extract a few key words that best describe what my client wants. I encourage them to bring along examples of photos they really like as well as those they don't so we can evaluate them together. We also talk about favorite places, times of day with great lighting, make-up and hair, potential colors and choices in clothing, and of course here in Southern Oregon, seasonal weather needs to be considered. I also encourage people to tell me about and bring along some of their favorite hobbies or "props" that bring out their individual style.
I loved the story you shared with me about working with a client who brought along his drum set and played in Lithia Park. Can you tell us more about capturing pictures of people doing what they love?
These are among my favorite moments. We all light up when we are doing the things we love best, and it shows! Our pets are an important part of our lives and some really great shots have included them. I have also photographed dancers in their favorite poses, yoga and fitness instructors, athletes and their favorite outdoor sports, clients with their favorite motorcycles and cars, special moments for mothers-to-be, grand openings, and even a few surprise proposals and other good news events. My clients set the pace and I help them make it happen.
Do you work from a studio?
I used to, that was the norm years ago – studios with all kinds of backdrops and props. Modern photography has evolved quite a bit since then and so have we. Today it's all about location and the freedom to be photographed in our favorite settings and environments. I have some favorite places that are perfect backdrops for a variety of projects and many clients also prefer to use their own homes and businesses. Equipment is lightweight and portable these days, so I am able to bring professional quality lighting, screens and almost everything else I need to my client's location. Websites are the studios of today, and that is where you can see many galleries, each one representing a different style, theme or event. Even commercial work, another favorite of mine, is now shot on location.
In what ways is a commercial shoot different than a personal one?
With commercial work the product or business is the subject. My clients usually have an idea of how they would like their product to be featured and they usually appreciate my input too. I had a lot of fun shooting images of new Ducati motorcycles for Motorcycle USA recently using Mt. Shasta as a backdrop. And it was just as much fun to work on a fashion project for Urban Minx in Medford. Showing homes and properties at their best is another favorite shoot.
Some commercial projects are on a much smaller scale and that's great too. Local businesses like to have their products, services and storefronts looking their best and it feels rewarding to help them do that.
I know that you also specialize in weddings and receive compliments for capturing special moments that the bride and groom might have otherwise missed. Is there a secret to being at the right place and time?
It's trust, really. Being as prepared as possible helps, so does experience and a good lens. But it's more than that too – weddings are a little unpredictable. Little things happen that are often unscripted and unplanned. These moments often give a wedding flavor and allow the wedding couple to relax — sometimes opportunity strikes and makes way for a few memorable shots too.
One of your favorite pastimes is attending the Green Show here in Ashland with your girlfriend. Along with great outdoor entertainment I imagine that people watching is something you cannot help but do. Will you tell us about some of the interesting scenes you have seen unfold?
I can tell you about my absolute favorite, but I also have to admit that I did not have my camera that day! We were listening to great toe-tapping music and watching a little boy who was sitting a few feet away. He must have just learned to tie his own shoes and was trying very hard to do just that. But each time he tried he would miss a loop, forget to pull the laces through, or get so lost in the music that he had to start all over again. We watched him try at least fifteen or twenty times, as did everyone else within eyeshot. Every person watching wanted to reach out and help him, but also wanted him to have his own experience. It was excruciatingly beautiful to watch. His facial expressions were unforgettable as were the ones on all of our faces. It would have made a perfect photo or video, the kind that would have gone viral.
Will you share a few photos with us and tell us what excited you about them?
Sure

This photo was taken while the couple thought I was still setting up my camera for formals. Unaware I was taking the picture, they were just enjoying their special day. Moments like this can't be posed.

I love to focus on each individual's unique style. In this case the location offered a perfect setting for what we were after – something a little edgy, yet understated.

She came very prepared...hair, makeup and lots of outfits. She really enjoyed her photo shoot and we got some great shots.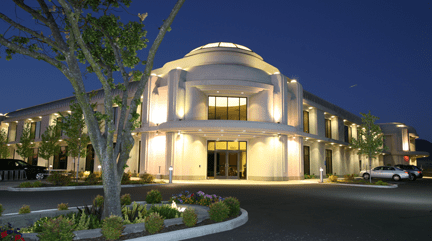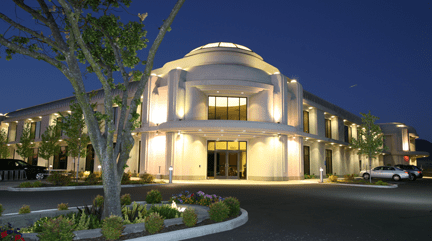 I know that you are busy booking spring and summer weddings now. What advice would you give someone who is looking for a photographer for a special event?
Get to know them a little to see if it is a good fit. Share your vision with them and see if they are as excited about it as you are. Ask the usual questions, but be imaginative too. Look at their portfolios to see if their style and yours are similar. For instance, I have a relaxed, modern, casual-classic style. Look for someone you feel comfortable with, as you will be spending some important quality time together.
How can someone learn more about your work?
I am local to Ashland and the Rogue Valley. The best way to reach me is to call so our first contact will be as personal as possible. 541.646.1118. I can also be reached by email through my website, www.CraigAlanPhotography.com.
Finally, any last thoughts to share with our readers?
Actually, yes. I often hear people say something like, "I'm not very photogenic," which is a misconception – some of us are less comfortable in front of a camera or in certain situations, and who hasn't seen pictures of themselves they could do without — but photographs are so much more than that — they tell our stories, they are reflections of timelines we have lived, generations we have known, and memories we will always cherish.
Learn More:
Craig Alan Photography
2305C Ashland St., Ste. 200

Phone: 541.646.1118
Website: www.CraigAlanPhotography.com