Interviews
Bryan Pistole – Business Banking Made Easy In Ashland
Introducing Bryan Pistole, Ashland's friendliest and hardest-working business banker. Two months ago when I received a phone call from Bryan he asked me if using the LocalsGuide would be an effective way of introducing himself and building new relationships in Ashland. "Absolutely," I told him, and not only that, but by stepping forward to write his own business column he could take us behind the scenes of his profession and build direct connections with the community at large.  
Since our original meeting, I have had several phone calls with Bryan, and each time I have been impressed. Bryan has a commitment to excellence and jumped fully into this new venture of sharing his story with you here in LocalsGuide. Not only do I think you will find Bryan's approach to work and life a breath of fresh air, but I think that if you ever need to do some business banking you may want to consider working with him… or just stop by to say hi next time you're at US Bank. 
Bryan, thanks so much for doing this interview with me today, and congratulations for bringing a voice into LocalsGuide for business banking in Ashland. 
Thanks for taking the time to do the interview, Shields. I hope I can give a little bit of an insight into what US Bank has to offer the business community in Ashland. 
Bryan to begin with, will you please tell us a little bit about yourself and your background?
Sure. We moved to Ashland in 2014, and I brought with me a career in business banking. 
My wife's work has moved us around quite a bit, and wherever we've moved, I've always been fortunate to find work in banking. I started in banking in 2006 and have worked for both small and big banks. I've also spent time in other pursuits – I was a small business owner for about a year – running a gym here in town. And I also originated mortgage loans for a couple of years.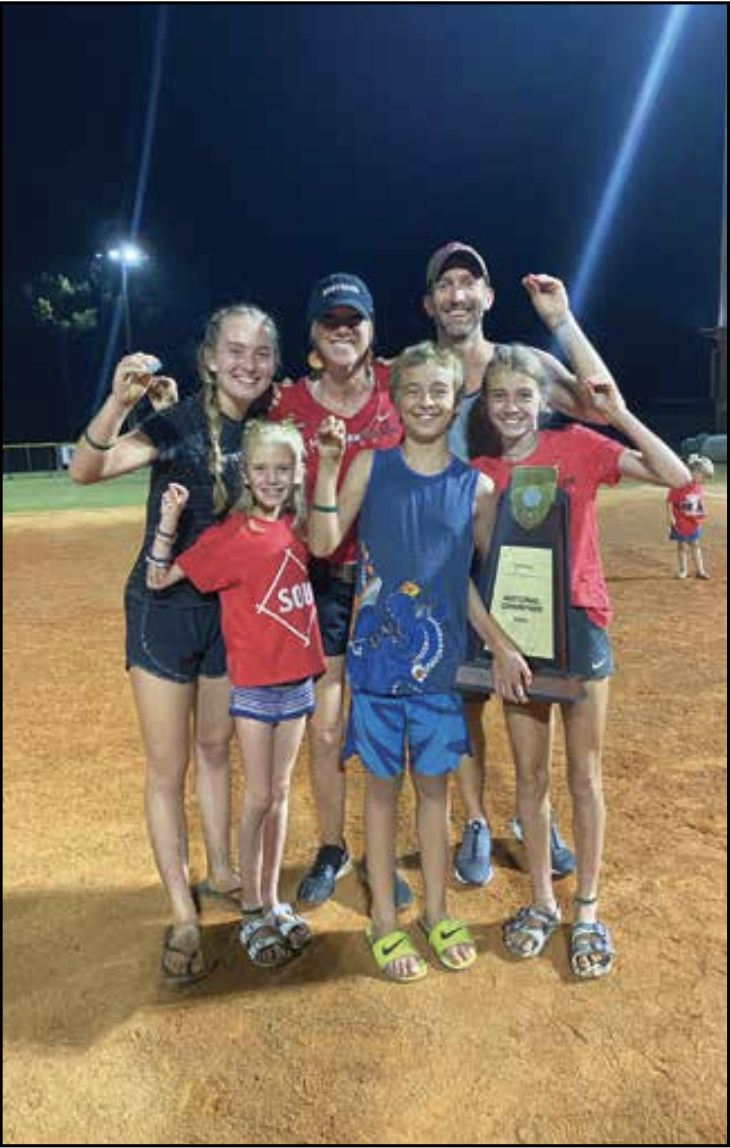 Bryan, what do you like most about the work that you do?
My official title is "Business Banking Relationship Manager," and that's what I love – building relationships with local business owners and helping them grow and save time and money with their banking services. 
Specifically, what are the services that you are offering and available to help with?
 No surprises here – we lend money for a variety of purposes, for example, lines of credit for working capital, equipment loans, and commercial real estate loans when businesses are looking to grow and expand. 
Some of the lesser-known services are on the deposit side. US Bank is one of the leading providers of treasury management services – this is where I'm able to help business owners save time and money. 
What would you say makes you particularly good at what you do?
 That's the million dollar question! Banking was largely reduced to a commodity with the deregulation of the 1980s; in other words, most banks offer a very similar suite of products and services, so it's up to me as the banker to provide the difference. 
 In my mind, I'm only as good as the questions I ask. It's all about getting to know the business and its trajectory. I like to think I'm results-oriented and get things done as fast as reasonably possible, which is never fast enough… 
Experience, good listener, attention to detail, dedicated, collaborative. Willing to learn. When I learn I always get better. I know it takes time and I have the patience.  I enjoy working with my hands. Results oriented. 
 Bryan, what do you pay attention to when first meeting a new business owner?
 Whenever I'm talking to a business owner, I'm looking for ways to make their lives simpler and easier. 
That might be something as simple as filling out a loan application, or it may be getting into the weeds of their succession plan. Whether it's the first conversation or the hundredth, I'm trying to snuff out the pain points. What can I do to make their banking relationship smoother?   
As your business relationships evolve, what do you find yourself helping your customers with? 
One of my coworkers likes to say that he's the cheapest employee his clients have and I think that illustrates what a good banking relationship can provide – it's about anticipating needs and seeing what's ahead. 
 Are there any businesses that you are best suited to help with?
My wheelhouse is businesses with revenues between $2-25 million and commercial real estate of any size. I spent a number of years working in commercial real estate, so that's probably where I have the most expertise.  
Bryan, you hold a high standard of excellence, where did you learn this and how do you apply it in your daily life? 
It's sort of the American way, isn't it? If you're not getting busy living, you're getting busy dying, right? 
I'm just trying to keep pace with the people around me – my wife works harder than anyone I know, and one of my real-life heroes is the contractor who's helping us with our home remodel – he's 20 years older than me, but has more energy than I've ever had! 
 I'm constantly in awe of people who defy the odds and achieve success.  
Connecting people is a big part of your job at US Bank. Please say more 
When I read Malcolm Gladwell's description of a "Connector" in The Tipping Point, I felt like he was talking directly to me. There's no greater thrill to me than bringing people together. 
 What do you enjoy doing in your free time? 
Free time? What's that? :) My home life is fairly busy – we have 5 kids and are in the midst of a remodel – this week, it's laying flooring – so there's not a whole lot of free time to go around. 
Lately, when I do get time to myself, I like to sleep!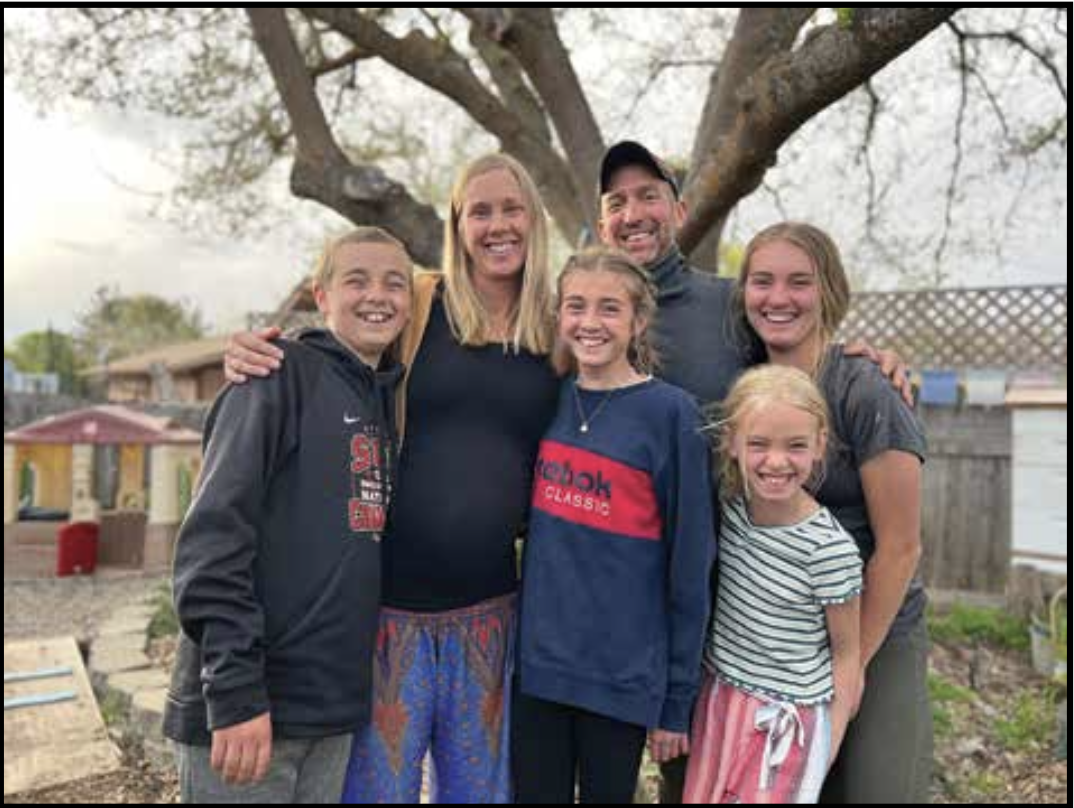 What are some of your favorite quotes that guide the way you work and live in life?
One of the things that has been running through my mind lately is "leave it better than you found it." I'm always harping on my kids to do this, and it seems to be a core value to me.
The other thing I've been thinking about recently is John Wooden's definition of success – trying your best to become the best you are capable of being. Measuring ourselves up to other people is tempting but is ultimately a fool's errand. 
 Bryan, you and your family love Ashland, please talk more about how you would like to see our community evolve and grow.
 It's true that we love Ashland! We moved away in 2019 when my wife accepted a position in San Diego but we moved back a year later because Ashland is such a special place to us. I think growth and evolution are byproducts of the quality of the conversations we have with one another. 
My philosophy, adopted from a David Whyte poem, is to start close in – start with the tasks in front of you and the people around you.
 Over the course of the upcoming year, you will be sharing a monthly business column. What are some of the topics you will be writing about?
 That's a great question! Banking can be pretty dry – I'll try to bring some life to it by sharing some snippets and stories. 
 Bryan, in conclusion, please talk about the goals you have set for yourself in working for your clients here in Ashland, Oregon. 
 At the end of the day, I just want to be a contributing member of our community. My goal each day is to build a little more trust in each and every relationship I have. 
 Bryan, thank you very much for speaking with us today. What is the best way for anyone who might be interested in your services to continue the conversation with you?
 I'm just a phone call away – or email works, too :) – bryan.
Learn More:

916-990-6255
pistole1@usbank.com