Interviews
Cindy Bettencourt – Preserving Your Beauty As You Age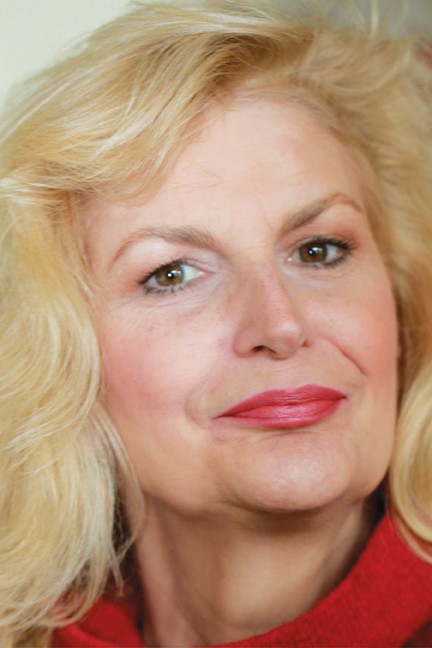 I recently had the opportunity to sit down with Cindy Bettencourt. A cosmetologist for over thirty years who is now working at the Waterstone Salon.  Cindy shared her story with me of how she works to touch and inspire the lives of her clients by helping them feel more youthful. I thought this was an interesting topic and asked her to share more about her work and experience.
Cindy, Thanks for speaking with us today. Can you begin by sharing a little behind how you first got started as a cosmetologist and what inspired you to help people in this way?
I have always been attracted to fashion and all of the components that create a "great look".  I recognized this at an early age and attended Beauty College in California, graduating in 1978.  After graduation I opened my own salon in Modesto, California.  I enjoyed running my own shop for the next ten years.  My philosophy was that getting your hair done should be fun.
As you began to go through school and have experience working with clients what did you start to hear and notice many of your older clients were requesting?
Quite often, my mature clients wanted subtle highlights and consultations about makeup.  As I settled into being a salon owner I developed a good ear for listening to what my clients wanted.  I attended multiple seminars for color and style and always kept up with the latest trends and variations of true classic cuts. I also subscribed to many magazines to keep pace with the changing look of fashion.  This additional education started to have results.  When I tried something new at the shop I would attract an audience.  I also received feedback that my clientele were telling others about how happy they were.  I felt like I was pushing the fashion envelope for the positive.
You had mentioned that the average age client you are working with might be in their 50's. Can you talk about how you are helping them to achieve more youthful and uplifting appearances?
I have a variety of clients at the Waterstone Salon in Ashland.  I use my 30 years of experience to advise everyone what would best compliment their natural beauty. Many of my clients are mature.  I find there are challenges as we age.  I advise my clients about the pros and cons of color. There is always the re-growth and upkeep factor to consider.  The style and length for a more mature client is important.  I also talk with them about makeup and accessories.  It is very rewarding to me when I suggest a look for someone and then see their eyes light up when they see the transformation.  I feel I specialize in bringing out the best in everyone that I work with.
Can you talk about having gray hair and in particular to women who might be thinking of growing their hair out?
Consulting with clients about the condition, style, look, and the color of their hair is one of the most important elements of my job. The issue of going gray or coloring is a big topic.  Being a mature woman myself I am sensitive to how this can be a difficult decision.  What many people don't realize is that the right style can make gray hair look great.  I think that your hair should reflect and enhance your confidence in yourself.  This is what I try to achieve with each client.  When I consult with someone we take it step by step.  It is exciting to watch the transformation.
How did you decide this was your specialty to help people feel more youthful? Working with older clients has been an evolution.  Being 56 myself, I have considered it a priority to continue my education with the latest styles and techniques, so I can look my best.  I love watching TV shows that deal with salons and fashion. I spend time on the web, and read  magazines related to fashion. I also attend seminars to keep up on new products that are available. It is a labor of love for me because keeping up on the latest trends helps me to give my clients knowledgeable options.  This is especially appreciated by my more mature clients.
Do you also do hair coloring?
Coloring someone's hair is an art that I have perfected over the last 30 years.  I have been told my entire career that I have a good eye for color.  I like to create color schemes that subtly change in different light.  A person's hair is usually not one simple color.  It is a blend of various colors.  I love to blend subtle shades of the same color that create a more realistic look.  I encourage people that have questions about what color would look best on them to come and get a free consultation.  I enjoy discussing the best way to achieve a look with using color, or perhaps just working with a person's natural color as is.
Give us an overview of what different clients of different ages might be asking for when coming to you to do their hair as they age? My clientele at the Waterstone Salon range from 25 to 65 years old.  My younger clients mostly want color and length.  The slightly older client wants a style that is easy to maintain color-wise and still keep a reasonable length.  This is usually the busy mom set.  The 50 and above clients are looking for advise about the style and the use or not of color.  I try to teach this group how to maintain a more youthful look combining hairstyle, makeup, and accessories such as earring and other jewelry.  I have had great success showing clients style options that they didn't know were available.
Are you mostly working with men or women?
The majority of my clientele are women though I do quite a few men's haircuts.  The right cut on a man can be just as important as a woman.  I love to create styles that bring out people's personal power.
What would you say to someone thinking about growing their gray hair out?
For the woman that has questions about the use of color or going natural, I encourage them to come see me.  I love to share my knowledge of fashion and styles that change not only the way they look but how they feel.
What other suggestions do you have for women who might want to feel more youthful in their appearance?
Age has a lot to do with attitude.  The right style, with tasteful makeup and accessories can help you to feel younger.  I love to create "a look" that gets someone excited about their appearance.
Any last words or thoughts for our readers?
If someone has not been to the Waterstone Salon I invite them to come and enjoy the atmosphere that has been created here.  I want people to have fun when they come in.  I enjoy going the extra mile with my clients so they get a lot of attention and really know what they are getting.
The Waterstone Salon is located at 14 First Street in Ashland.  The phone number is (541) 488-3700.  Waterstonesalon.com