Interviews
Dr. Brandon White: White Dental Studio – Eco Dentistry
Congratulations to Dr. Brandon White and his team for opening Ashland's newest Dental practice, White Dental Studio. Located on N. Main Street, White Dental Studio is located across from The Breadboard.
The mission of the practice is to provide exceptional dentistry that is environmentally friendly. White Dental Studio is on the cutting edge of eco-dentistry and proud to be the first of its kind in Southern Oregon.  We spoke with Dr. White to learn more about his practice, his work, and the eco-dentistry standards he is bringing here to Ashland, Oregon.
Dr. White thank you very much for speaking with us today. Please introduce us to your new practice here in Ashland.
White Dental Studio has been my dream for years and I'm so excited to have the opportunity to work with an amazing staff in an amazing community. We offer care that benefits our patients and our planet and we can't wait to share our green practice philosophies with everyone.
Tell us more about Eco-Dentistry; what it is and how one goes about being certified?
Our definition of eco-dentistry is a high-tech practice in which a focus is placed on a wellness lifestyle while reducing waste and pollution and conserving water and energy. We were recently certified by the Eco-Dentistry Association by participating in their GreenDOC Program. This program has 180 green initiatives for us to implement to help create a practice that is environmentally responsible. There are three stages of certification, bronze, silver, and gold, and we achieved gold, the highest honor. We are one of the first 100 practices in the world to be certified.
What are some of the qualifications that must be achieved to receive the Eco-Dentistry Association's certification?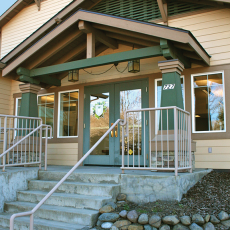 All of the qualifications we achieved to be gold certified will help us significantly reduce our negative environmental impact. We have some of the newest, high-tech dental equipment available. To reduce our energy use we have installed LED operatory lights that will last at least 10x longer than the average dental light while also using less electricity to operate. To reduce pollution we have a steam autoclave that sterilizes our instrumentation free of chemicals, and instead of using paper/plastic pouches during the process we have reusable cloth pouches. All dental practices need suction and many continue to use a vacuum system dependant on water. To conserve water, our vacuum is water free and will save roughly 360 gallons of water each day. We have eco-friendly dental supplies that are reusable or made with recycled content and our charting system is paperless.
I didn't realize that some of these things you are talking about are such a big deal.
Many people don't think about the waste that is created when they visit the dentist. Probably because people don't really like to think about the dentist! But the decisions we make every day do add up and we're so grateful to be able to try and make a difference. Our responsibility as we move forward is to inform locals about eco-dentistry and to make our community better!
Talk about your inspiration for bringing eco-dentistry to Southern Oregon.
Our inspiration, without a doubt, is our kids. My son was born with an incredibly rare chromosome abnormality that sent my wife and me searching for answers. We didn't find a perfect answer but we always wondered if our environment played a role. We started living and eating healthier and when the time came to start my practice, making it environmentally conscious and safe for our staff and patients was just what we had to do.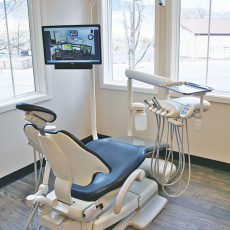 Choosing Ashland as the community to open this type of new dental office was very intentional for you.
I chose Ashland because I hoped the community would appreciate our values. There are so many great businesses that are like-minded here and we are very pleased to be able to join those businesses in Ashland. We have received a lot of community support for our son and I am glad to finally be able to give back to Southern Oregon. I hope people from all over the valley will come to check us out.
Please give us an overview of the services you provide.
We provide dental care for the entire family. Our staff will do everything we can to accommodate patients and their busy schedules. I like to start with a thorough exam to form a plan for any treatment needed. Often times, recent x-rays from a prior office can reduce or eliminate the need for additional x-rays at the first visit.  We perform restorative and cosmetic procedures with high quality, esthetic materials, hygiene and periodontal therapy, root canal therapy, denture and partial denture services, implant services, whitening, extractions, and crown and bridge procedures.
Dr. White can you please talk about your style and philosophy of dentistry?
My dental philosophies were formed largely by my childhood dentist as well as several clinical faculty professors during my education. Providing high quality treatment with each patient's best interest in mind is fundamental to success in care. I have been very fortunate to participate in numerous continuing education courses learning about new materials and new procedures over the past several years. Achieving results for patients that are better for their overall well being and dental health are our highest priority.
Please introduce us to your team.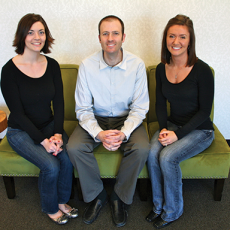 White Dental Studio is a small, dedicated team of professionals. Our office manager Amy, has worked previously with me as a chair-side assistant. She has over 10 years of experience as an assistant as well as treatment/insurance coordination and office management. Our back office assistant Tishena, has nearly 10 years of experience and has practiced with me since 2012. Both Tishena and Amy are Expanded Functions, Sealant, and Radiology certified. Much of the credit for the design and certification with the EDA belongs with my wife, Lauren.  Beyond raising two children, she has poured her heart into helping create White Dental Studio.
What are your hopes to share with our community as you move forward in opening the doors to your new practice?
We look forward to working with our community to further the profession of dentistry and health and wellness in our community. I look forward to being involved with the community as we move forward in our practice.
Tell us something interesting or funny about yourself that we wouldn't know about you unless you told us?
I (along with my wife) really enjoy giving our dog, Juniper, extra names.  There are too many to count! Some of my favorites are "Juniper Batman" and "Meatbone." Another funny thing we like to do is collect some of our favorite sayings of our daughter over the course of a year and then share them with her around her birthday.  She seems to get a kick out of it – so far!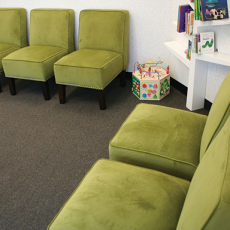 Finally talk about your commitment to your patients and where this comes from.
I am committed, along with our staff, to providing the best care we possibly can in a relaxing and comfortable environment. I hope patients will see our practice as a place where we may learn from them as much as they may learn from us.  Building a practice dedicated to our patients and professional growth has long been my dream. I am excited to work towards this goal.
So when can come by and check out the new office?
We are in the office Monday, Tuesday, and Friday from 8am-5pm, as well as Wednesday afternoons from 2pm-5pm.
Lastly are there any last thoughts or comments you would like to share with our readers?
We are so excited to be open to patients! We look forward to hearing from anyone who would like to learn more about our office. Please call, email, or walk-in to meet us!
Learn More:
White Dental Studio
727 N. Main Street, Ashland
MyWhiteDental.com
541-708-6288