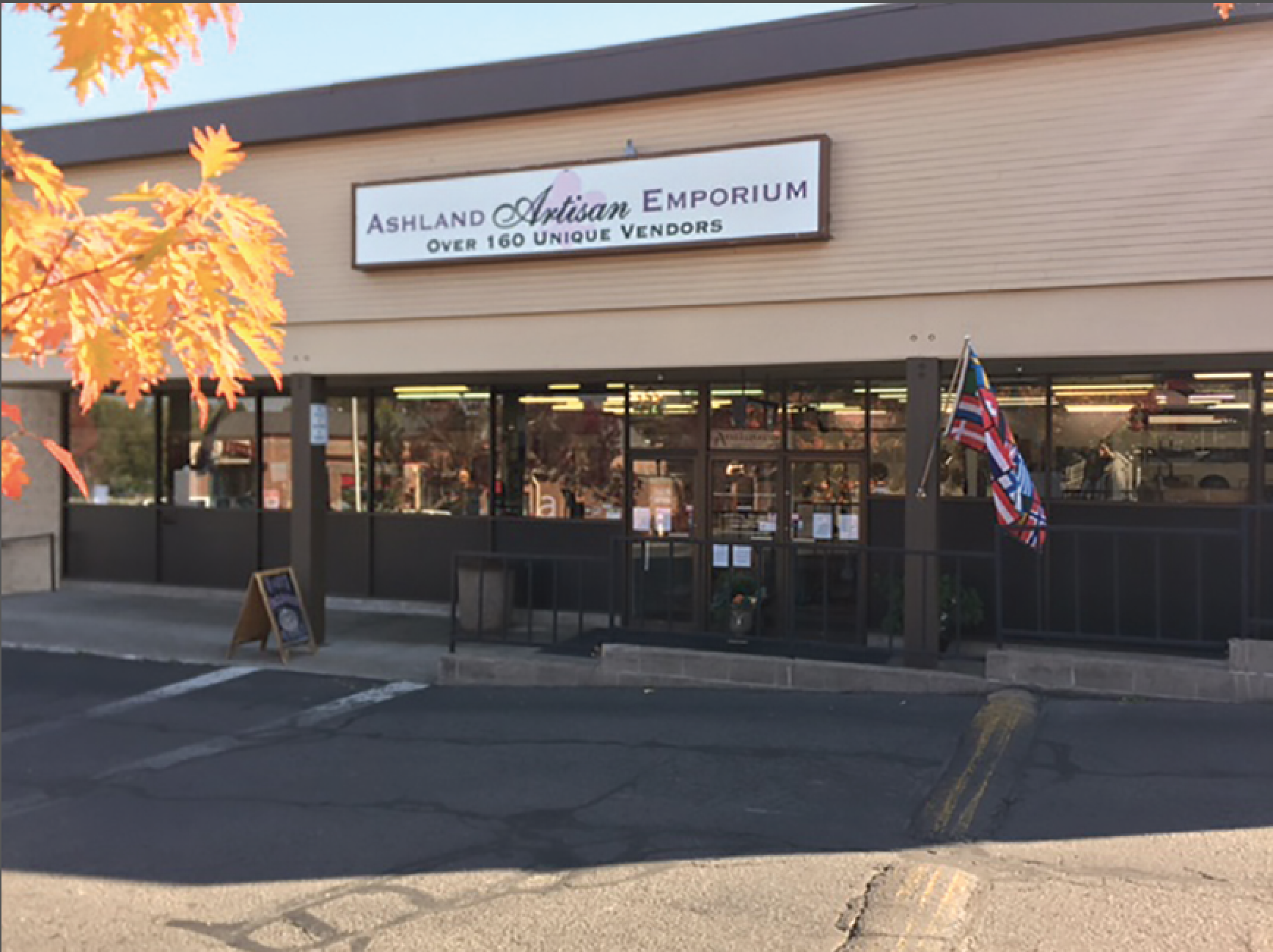 I'm delighted to be a new vendor at the Ashland Emporium. A little about myself: Green Springs Body Works shares a passion for an eco-friendly, organic lifestyle. The journey began in 2006 after spending many years working with my hands doing anything from gardening to weaving and fiber art. Spending time studying herbs and aromatherapy, I started making soaps, salves, and creams for family and friends while teaching P. E. at Southern Oregon University. Colleagues and friends were impressed, motivating me to sell my product to the public. This is how Green Springs Body Works was born!  The business has grown and my husband who is now retired is my right-hand man. Many of you may know me from vending at the RVGCM in Ashland and Medford. I wanted people to have a place to purchase my products when markets aren't open.
We are the makers of handcrafted, organic, and protective skin care creations. We love what we do and it shows in our choice of selecting the highest quality, local if possible, and organic ingredients. Many of which we grow and wild craft ourselves in Ashland, Oregon. I also spin, weave and knit, hence the name Green Spring Body Works.
We are an eco-friendly company, committed to reducing our carbon footprint. We try to purchase containers made from recycled material and our glass packaging can be returned to us for proper sterilization to be utilized again in the world. We also incorporate paperboard tubes and offer gift bags that are biodegradable.
Most of our oils that we utilize are organic, including fair-trade shea butter from a woman's co-operative. Because we use no parabens or synthetic preservatives we recommend using our creams within 6 months for best results.
I'm excited for more people to hear about my products. Thanks Ashland Emporium for featuring Green Springs Body Works, Booth 641.