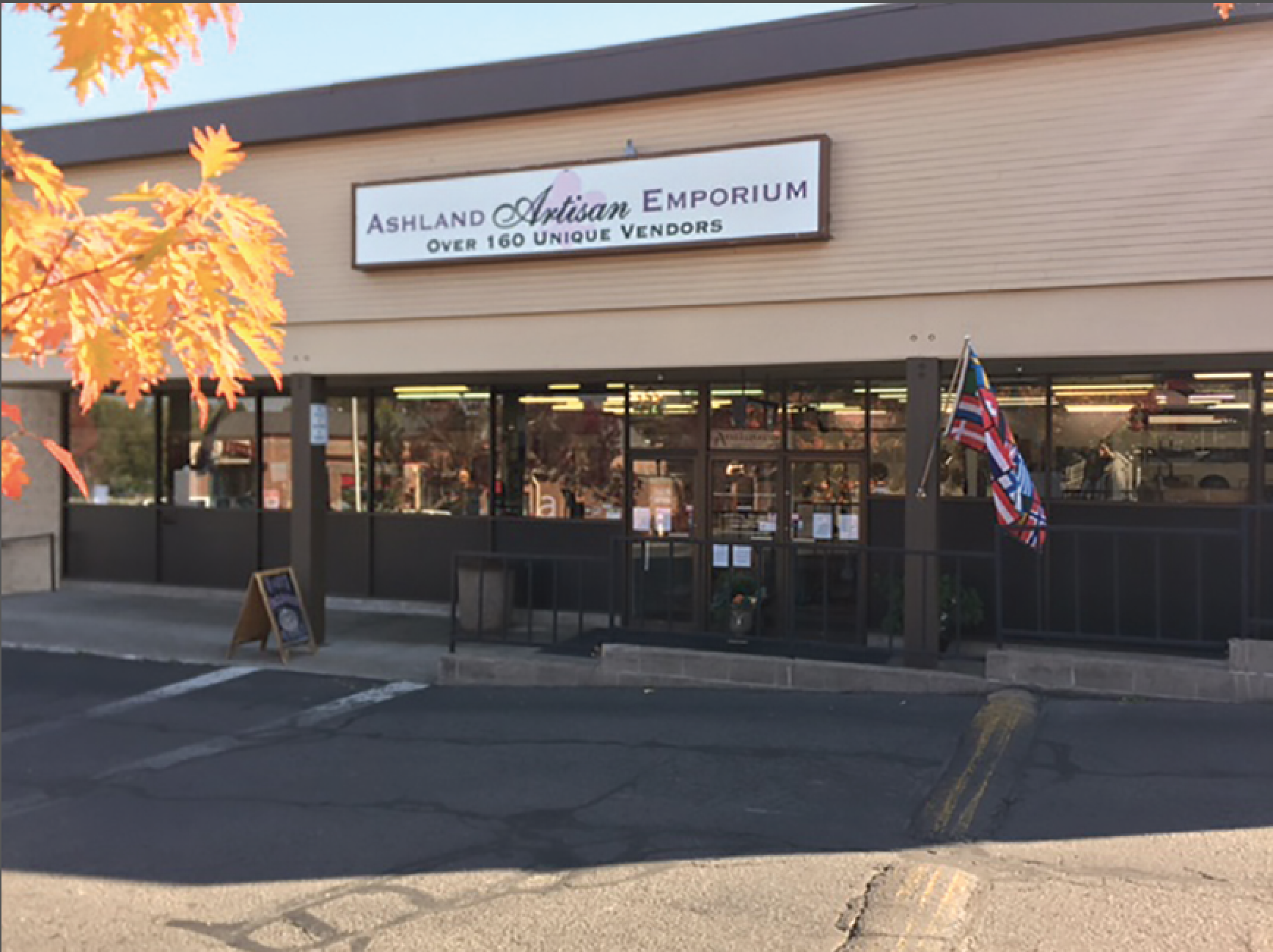 This month's celebrated vendor space is booth #559, The Merchant's Wife, featuring the past artworks of two artists. The Picture Gallery features a retrospective selection of art from the past millennium, specifically the 1960s to the late 1990s. The space is located to the rear of the Emporium, facing the consignment furniture section on the west side.
The paintings displayed for sale are representational pieces, both of figures and of the landscapes of Oregon, California, and Hawaii. The artists of these works are Cindy Triplett and Nancy Lane. There are also sculptures in the booth, by various artists. Cindy Tripett, painter and art educator, has painted in the Rogue Valley intermittently from 1978 through the '90s. Nancy Lane was an artist knowin in Hawaii and Mexico. Her work was made during the 1960s and 1970s.
Notecards and prints of Triplett's work are also available in this Picture Gallery. These were reproduced professionally using the off-set lithographic process (four color separations): the giclee prints were made with the ink-jet spray method. Both types of images were printed locally in Medford, Oregon.