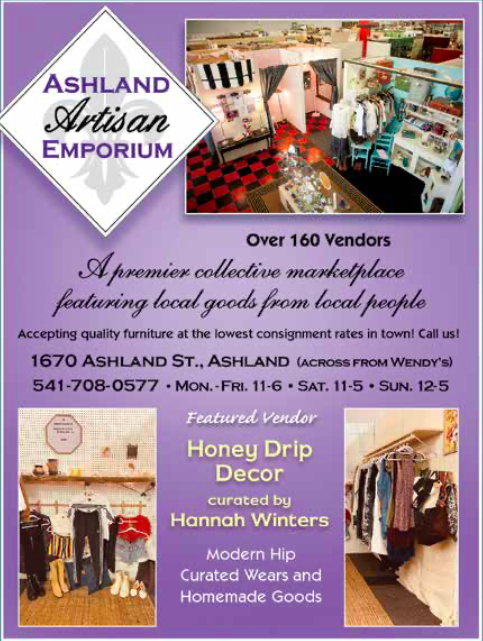 Spring is here and hope is in the air. The vibe at the Emporium is happy and warm, and we are excited to welcome another new vendor to the family. 
Meet Honey Drip Decor, curated by Hanna Winters. Hanna says,
"Honey Drip Decor is a culmination of my personal style and up-to-date trends. My booth features clothing, shoes, house decor knick-knacks, select furniture, handmade decor pillows and my handmade goddess body candles. Everything you see us hand curated or handmade by me. My career as a performing artist and my experience traveling the world has made for a diverse collection of clothing and style. Think modern hip streetwear meets Burning Man meets my Oregon roots. There is something for everyBODY, all genders, and all ages. I hope you find something you love!"
The Emporium continues to thrive during these trying times. We are keeping our doors open seven days a week and we are so humbled by the giving spirit of this community! 
Thank you for your support!