Interviews
Glow- Skin Rejuvenation & Laser, Beautiful Just Got Better
Enter the doors of Glow, and you will see beauty in every detail.  Walk out, and you will feel nurtured and beautiful.  A seeker of beauty in every sense of the word, Tasa Painter knows that our outer beauty reflects the inner beauty we all carry.  Everything about Glow—from the hand-painted murals of peonies and birds that grace the walls, to the Moroccan ceiling tiles, to the individualized care you'll receive—reveals her passion for encouraging clients to make the most out of their own individual and natural beauty.  And because of this, her business as an aesthetician is expanding in exciting directions.
I had the opportunity to speak with Tasa recently to learn more about her thriving practice and the secret of her great success helping her clients to look and feel amazing.
Thanks for talking with us today, Tasa.  Tell us about what's going on at Glow.  
The past eighteen months have been exciting since I have added medical aesthetics under the oversight of Dr. Margo Herron, a plastic and reconstructive surgeon here in Ashland.  This is in addition to traditional skincare options that I already have offered, such as facials and peels.  People are clearly craving these non-surgical services, because my business is growing so much that I'm bringing in an experienced and medically-trained esthetician to join Glow.  The age of the surgical facelift is on its way out.  Noninvasive medical aesthetics and a rapidly growing industry means that people seeking beauty-enhancing procedures have so many great options.  The new services offered now at Glow continue to amaze me and my clients.  The future is bright for esthetics!

The focus of Glow continues to be about you. We are proud to offer the most advanced non-surgical cosmetic procedures, equipment and providers.  Our goal is to maintain and cultivate the health and appearance of your skin from the inside out.  We believe skin care is a craft, and in practicing it we continually learn and grow in order to pass our knowledge and skill onto you, our client, for your greatest benefit.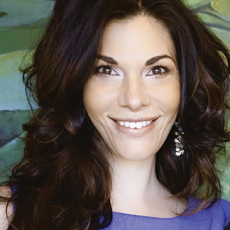 Tasa, what makes Glow unique?
Glow is a private and intimate environment where you can escape and rejuvenate, while still experiencing transformative results.  We spend time with each and every client individually to ensure their needs are considered and they feel special and never rushed.  Currently, we are the only aestheticians in Ashland offering medical esthetics: Exilis radiofrequency skin tightening, and Sciton Laser treatments, and medical-grade peels.  We cater to the discerning client whose priority is quality service and who desires customized care under the supervision of a qualified medical physician.  Our partnership with Dr. Herron ensures that everyone receives the best and most appropriate treatment for their skin and current health.  Through our consultation process, the team at Glow can offer a treatment plan to prevent, maintain and improve on areas of concern for you—tailored for any budget.  I also am passionate about education, and thus we share what we know with our clients, so that they leave with a plan for promoting the health of their skin.  We care about our clients, and this shows in the overall nurturing experience you'll receive.
Tell us more about these nonsurgical options.
Exilis Elite is a radiofrequency treatment, which tightens the skin.  Exilis can be used anywhere on the face and body, including around the eyes, jawline, jowls, mouth, neck, arms, chest, abdomen, thighs, hips, and love handles.  It is redefining nonsurgical alternatives.  Exilis is not a laser; there is no skin peeling, pigment change, or prolonged healing, and little to no downtime.  I work closely with my client to make sure they have little or no discomfort. Optimal results after four to six sessions give immediate and progressive results that last.  My clients continue to be impressed with their results and many have added additional areas of treatment, attesting to their high satisfaction.

Laser gives remarkable results.  I received laser treatments myself for skin damage from the sun for several years before making the investment in the Sciton Forever Young Broadband Light (BBL).  Stanford research has shown that this particular form of laser rejuvenates skin at the genetic level. They've found that people who had BBL years previously had not only better looking skin at the time, but that the quality of their skin was noticeably younger even ten years later.  Laser is fast becoming one of the most popular cosmetic procedures for people of all ages and genders.  A wide variety of conditions can be treated with BBL therapy, including fine lines and wrinkles, acne, blood vessels (spider veins), rosacea, unwanted hair, uneven skin tone, texture and age spots.  

Medical-grade peels are for those who want to try another progressive option to achieve results.  While there is a process of shedding skin involved, peels can refine texture and tone by producing new healthy skin layers to come to the surface.  Peels are offered at many different levels and we individualize the treatment based on your skin.  For example, a deep-sea peel uses no acids; instead it utilizes sea-based herbs to stimulate collagen changes at a deeper level.  We also have retinol peels and traditional chemical peels.  As we age the process of turning over cells slows way down, so performing peels can be like a workout for the skin.  A series is often recommended to move you forward in results.  I have always been a fan of peels. I do them regularly on myself.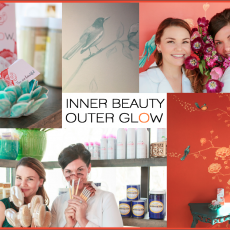 Your new employee, Amma Rowan, is here today, too.  Hello Amma, and welcome to Glow.  Tell us about yourself.
Being at Glow and working with Tasa is such a great opportunity for me!  I have always found great satisfaction in working with people.  Plus, I strongly believe in natural products and ingredients to bring out the inner beauty in a person. This comes from my alternative upbringing and education. My midwife mother, Jae Rowan, instilled in me a love of what is pure and natural.  Before my esthetic training, I pursued art at the Ashland Academy of Art, and thus my creativity and love of beauty also informs my approach to esthetics.

 With five years as a practicing esthetician and my recent advanced training at the National Laser Institute, I am excited to be moving forward into more cutting-edge areas of this industry. I originally got into esthetics more as a hobby, something fun to do while I found my way into adult life. I fell immediately in love. The world of esthetics turned out to be the perfect career.  It felt easy and natural to be working with both my love of beauty and my giving nature. I love that the treatment options are so vast with more to learn and discover.  As I absorb more knowledge about lasers and their myriad applications, I am continuously impressed not only with how effective they are, but also how truly holistic. In most esthetic laser modalities, the laser is assisting the body in its own healing and regenerating process.  Joining Glow and going through medical esthetics school opened even more avenues to improve and expand what I have to offer in the beauty and spa industry.  With a strong base in naturopathic and holistic practices, I believe that the human body has an incredible ability to heal itself if given the right involvement. Assistance can speed up the process, but over-manipulation and the use of toxic and damaging products with a single objective will break down the health of the body in the long run. I believe in health as the foundation of lasting aesthetic beauty. By focusing on skin care from a holistic approach, we can not only succeed in improving skin concerns today, but also build up the health, longevity and youthfulness for years to come. The key is quality ingredients in high concentration with nurturing and professional delivery.

As part of the team at Glow, we will now be able to offer additional hours on Friday, Saturday and Sunday.  This will enhance our ability to meet increasing demand and serve those clients who work during the week.
Tasa, will you both be offering the full array of treatments, and what are the treatments you offer?
Yes, Amma and I will both offer a wide array of skin care: from medical esthetics such as laser, peels and skin tightening to facials, microcurrent facial toning, LED light therapy, and much more.  Facials have always been our most requested nonmedical service, as we have placed high regard for creating a sensory experience. Hot rocks, aroma therapy, and arm, leg and shoulder treatment provide for a heavenly experience. All skin treatments have the result of refining, brightening, and enhancing the quality of your skin, while each offers a different approach. Peels stimulate the skin to promote new cell growth, heal acne, diminish sun damage and decrease pore size. Microcurrent uses electrical current to tone and lift the muscles of the face and neck.  LED light therapy uses different colored wave-lengths to heal specific skin problems.  Both microcurrent and LED give healing effects by increasing the cell activity function.  Whether you are interested in a minor or dramatic change, our advanced estheticians will work with you to offer a personalized treatment plan that will give you a rejuvenated, youthful appearance. We will always bring you cutting edge technology and the highest quality natural skincare products available.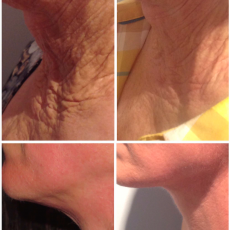 And Tasa, for you what is the best part of being an esthetician?
Besides working in an incredibly beautiful space every day with excellent clients and terrific results, I love that I HELP.  I am a skincare therapist because I can help.  I do more than fix acne, fine lines and wrinkles. I help you face the day more confidently, more beautifully.  With my hands—with my professional touch—this is what I do and love.
What do your clients say?
"Hands down Glow offers the best facial I've ever experienced.  Feels like you've taken a mini-vacation when you walk out the doors, completely pampered and nurtured.  A beautiful spa environment and a magical touch with amazing products, too, for my sensitive skin."  ~M. C., Talent
"Exilis has been so wonderful for me, restored my confidence and gave me my jaw and neck back. Tasa is the best!!" ~D. L., Ashland
"I have received many laser treatments through the years for age spots and overall rejuvenation. The care at glow is stellar and most comprehensive and caring I've ever experienced. Money well spent. My results make me happy!" ~A. M., Medford
"I came to Glow not knowing what the right fit for me was; I was guided through all the options. Never oversold or pressured. In LOVE with my results. Compliments abound!" ~L. S., Ashland
"After turning 50, I began getting brown spots and the texture of my skin was changing.  Tasa has really turned my skin around.  I have used every service she provides and together they really work!" ~L. G., Ashland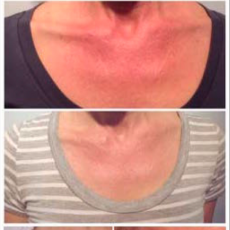 What's coming in the year ahead?
With the addition of Amma and our promise to always increase our knowledge and skill, we are actively researching the next upcoming technological advances to bring to Glow.  Stay tuned to hear about the world's first hybrid resurfacing laser – no pain, all gain!
What recommendations do you have for at-home daily skincare?
Hot towels used regularly can do wonders.  Coconut oil is a wonderful, nourishing and inexpensive way to hydrate the body.  If your hair is short or up, always remember to use sunscreen on the back of your neck and ears—a common site for skin cancer.  Wash your face every night (you are collecting pollution, pesticides and dirt throughout the day).  A smile is the most beautiful thing you can wear.  
Do you have anything else you want the readers to know?
Glowing skin is healthy skin.  Come in for a complementary consultation.  See, feel and sense the difference!
Learn More:
Glow
638 N. Main, Suite D
Ashland, OR  97520
541-488-5555
Check out their website here