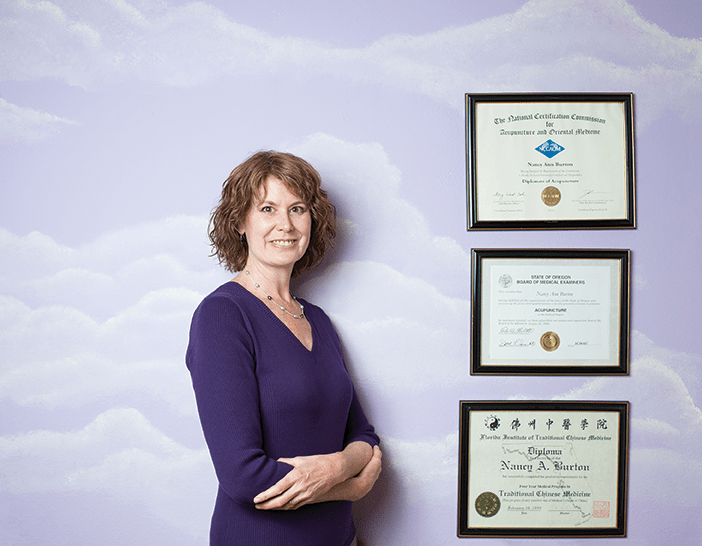 Holiday lights, decorations, and music set the mood for this special season, as does food. What you eat through out the holiday season determines to a great extent if you are happy, energized, calm and relaxed, or aggravated, fatigued, overwhelmed and irritable. Meals and snacks eaten during this busy time and food served at holiday gatherings sets the stage for an enjoyable time spent with family and friends or screaming out of control kids, and angry, stressed out adults. So here's some ways to maximize enjoyment and minimize holiday stress.
If you've been reading my articles then you know, calcium from slightly cooked dark green leafy vegetables and broccoli help calm knotted muscles and knotted emotions. But they must be eaten with a wide variety of colors and textures of vegetables for the other minerals to escort the calcium into the tissues and bones where it's utilized.
Vegetables are low on the glycemic index so they help stabilize blood sugar and prevent peaks and crashes in energy, as well as moods and cravings for sweets or junk food. Vegetables kick in the second phase of Liver Detoxification. The Liver in TCM has to do with stress, anger, irritability and depression. So eating a wide variety of vegetables, three times per day, helps chill people out. And by providing the nutrients your body needs, vegetables help prevent over eating by letting you know when you've had enough. When you eat empty carbs without the nutrients of vegetables your body still demands real food, even when you're stuffed, setting the stage for over eating.
When pressed for time you can get organic vegetables already chopped up and ready to cook, at Shop N Kart and Trader Joe's. If chopped organic vegetables aren't available where you shop, ask for them. Mixed braising greens (containing kale and spinach), located in the bulk section, and frozen organic peas are also time savers.
Bone broth and miso (from a glass container, like South River Miso) is a delicious combination and a great way to detoxify and build the immune system, to prevent colds and flu. Half a cup of miso bone broth is a lovely way to start off the day.
Sugars of any kind impair the immune system for 4-6 hours and cause peaks and crashes in energy and mood. So try to minimize holiday treats with any types of sweeteners, except pure stevia. Avoid artificial sweeteners, since they cross the blood brain barrier and can cause neurological disorders. Remember sugar causes inflammation in the body and contributes to discomfort and irritability.
Enjoy your favorite holiday treats, but only occasionally. Don't over do it, and monitor how you feel afterwards and the next day.
Exercise reduces stress. Not exercising because you don't have time will just make you more cranky and overwhelmed. If I don't exercise at home first thing in the morning it usually doesn't happen. 20-30 minutes of a combination of toning, cardio and stretching exercises is great way to wake yourself up- often more effective than coffee. It improves your mood as well, by getting the energy (Qi) flowing, which can improve your whole day.
Then if you have time to make it to the gym or other physical activities it's a plus, and not the only exercise you're getting a few times per week.
Exercise also enables the body to move glucose from the blood into the tissues without the use of insulin. This stabilized blood sugar, which stabilizes your mood and also curbs appetite.
Wheat and corn can cause insulin insensitivity leading to peaks and crashes in blood sugar, which adversely effects energy, mood, and can create uncontrollable cravings for sweets and junk food. Sprouted Spelt flour is a good alternative for wheat flour for recipes. You can get spelt or gluten-free breads, stuffing and pie crusts for special occasions. Though foods made with any kind of flour is difficult to digest and should be minimized.
Keep the cold and flu formulas (mentioned with my last month's article) on hand for traveling, or company. Then if someone shows up with a cold or flu, or you're exposed on a plane, you have the tools to minimize or avoid illness. Taking Jade Screen, a Chinese herbal formula available at The Co-op, helps to prevent colds and flu through out the holidays.
When company is traveling to visit, I try to have a big pot of chicken soup ready for them. It's a warming, comforting way to welcome guests and good for everyone's immune system. This is also good to make on the weekends, or whenever you have the time, to provide a quick breakfast, lunch, or dinner, throughout a busy week.
Chicken Soup:
Be sure the chicken, vegetables, spices, and broth are all organic. Otherwise the oil based toxins, (herbicides and pesticides) build up in your body causing agitation as opposed to detoxifying and creating a calming effect.
– Organic Chicken Thighs
– Garlic Powder
– Curry Power (the amounts used add a nice flavor without making the dish taste like curry)
– Celery Stalks
– Carrots
– Sweet Potato or Yam, peeled
– Onion
– Chicken Bone Broth or Imagine (brand), Low Sodium Chicken Broth
– Assorted Mixed Vegetables
– Frozen Peas
– Dark Green Leafy Vegetables Chopped (Kale, Spinach or Mixed Braising Greens)
– Sea Salt, Wheat Free Tamari, or Ume Plum Vinegar to taste. (All have a salty flavor)
– Wash off chicken thighs. Do not dry. Put in baking dish. (I like Pyrex glass baking dishes). Place 1/4" of water in bottom of pan. If your oven runs hot and there's not plenty of broth after cooking the chicken you need to increase the amount of water next time you cook thighs. Sprinkle liberally with garlic and curry powder.
– Bake at 350 for 35-45 minutes, until knife stuck in thigh slides in easily.
– Chicken thighs can be cooked a day ahead.
– Remove the chicken thighs from the pan and cut the chicken into bite-sized pieces.
– Pour the liquid and fat from the chicken into a cooking pot. If the chicken has been refrigerated, the collagen will become gelatinous with a layer of fat on top. Use a spatula to scrape the collagen and fat from the baking dish into the cooking pot.
Chop the celery, carrots, onion and sweet potato or yam into small, bite-sized pieces. Sauté the sweet potato or yam, and the onion in the chicken fat and collagen until soft. Sprinkle with curry and garlic powder. Add celery and carrots. Sauté for a few more minutes. Add the chicken broth and bring to boil. Then cover and turn down to a simmer. Add your favorite seasonings. I like a dash more of curry and garlic powder. I also like to flavor the soup with some South River Miso just before serving, instead of using additional salty flavorings. (See my last article for information on South River Miso and why not to boil, or use miso in plastic containers). Alternatively you can use rosemary, basil or Herbs de Provence to season the soup.
Before serving add raw mixed vegetables, cut into small bite-sized pieces. Whatever you have on hand is fine. I add at least five. This is a great way to use up the remains of older vegetables from the refrigerator. My mix might include green onion, red peppers, zucchini, summer squash, cabbage, yellow beets, (red beets will turn your soup red, which can be a nice holiday touch), broccoli, and green onion.
Add dark leafy greens and frozen peas. Simmer 5-10 minutes. Add the chicken in the last 5 minutes.
Big holiday meals are often loaded with complex carbohydrates. Which is why it's typical to fall asleep after eating, unless you get out for some strenuous exercise shortly after the meal.
A number of tasty vegetable side dishes provide the live enzymes to digest the rest of your food. Eating a small amount of starches; stuffing, potatoes, breads with a variety of fresh or slightly steamed or sautéed vegetables helps keep you feeling good during and after the meal, and helps prevent over-indulging.
Waldorf Salad:
This was one of my holiday favorites growing up. Chop up celery, apple, and walnuts. Mix the juice of one fresh squeezed organic orange with organic mayonnaise. Pour over the apples celery and walnuts and mix. You can garnish with pomegranate seeds and kiwi if desired for an additional festive look.
Mixed Green Salad:
My philosophy with salads is the more the merrier. I like to see how many varieties of fresh vegetables I can include, such as red peppers, celery, carrots, snap peas, daikon, shredded beets, jicama. Though too much raw food, due to their damp nature, is not advisable this time of year. But incorporating some raw food with a heavy meal will aid digestion.
I usually strew one of the flavored Pickled Planet cultured vegetables over my salad, instead of salad dressing, but for special occasions here are some of my favorites.
Examples of Salad Dressings:
Your favorite Pickled Planet vegetables, minced, and mixed with organic mayonnaise and some water. The cultured vegetables build your gut flora, which helps your mental clarity, mood, and immune system.
Sun Dried Tomato: rehydrated and blended with mayonnaise and a little water or olive oil. I like the kind in the cheese section of The Co-op. You can also add minced up Pickled Planet's, Dill E Gent Sauerkraut.
Avocado blended with Annie's Shiitake Mushroom salad dressing
Combine organic wholegrain mustard and organic mayonnaise. Mix it together with enough water for the right consistency. Great over vegetables or add a dash of pure stevia for a honey mustard flavor, or occasionally a dash of pure maple syrup.
Side Dish Examples:
Kale & Beets
A festive looking dish, the kale provides calcium and beets help you break down fats. Steam or sauté.
Green Beans with Toasted Almonds
Sugar Snap Peas & Mushrooms
Any type of mushroom is fine except button mushrooms, which have no nutritional value. Slice and sauté mushrooms first, since mushrooms take longer to cook than peas. Then add the snap peas and cook about 7 more minutes, so the peas are still colorful and crunchy.
Pickled Planets's Dilly Beans are a lovely side dish, or great as part of an assortment of relishes or appetizers.
I often flavor my vegetables with garlic granules and curry powder, while cooking. The curry just provides a subtle flavor, it's not spicy. I sauté vegetables in coconut oil or the fat and collagen I've saved from cooking organic chicken thighs. Or you can steam vegetables in water or broth and season them with your favorite spices.
Garlic is antiviral, antibacterial and anti-fungal. Curry contains turmeric which is anti-inflammatory and very detoxifying. So I use both in cooking on a regular basis.
If your vegetables aren't organic you're not getting the vitamins and minerals needed. If you can't afford organic, do the best you can. Wash any non-organic vegetables off with a vegetable wash or white vinegar in water before cooking to remove oil based pesticides and herbicides.
In the season of giving, if you have favorite charities you donate to, you might include our local food bank. Mention that you'd like as much of your gift as possible to go to organic fruits and vegetables. Most people relying of the food bank and government assistance to eat can't afford fruits and vegetables, let alone organic ones. Those of you with organic gardens might plan to donate a portion to the food bank during growing seasons. With freezers and volunteers to chop up extra vegetables, during harvesting times, the food bank could offer bags of frozen organic mixed vegetables in the winter months. If we can't change the world, at least we can help change our community for the better. Organic protein, fruits and vegetables available to all is a way to insure a more peaceful, emotionally stable, and healthy world.
A Happy, Health Holiday Season to All, and many thanks to my favorite editor/husband Bob Rice
Nancy Burton, L.Ac.
(Licensed Acupuncturist)
For Appointments
Call: 541-646-0134