Four years ago, Lauren Trantham set out on a journey across America to raise funds and awareness for human trafficking survivors. Undertaking this 10,000-mile solo journey on her motorcycle, Lauren photographed 40 American survivors of all genders and demographics. Since that ride four years ago, Lauren has continued to raise funds and photograph survivors, mainly within the motorcycle community. In today's interview I speak with Lauren about her ongoing work here in Southern Oregon and beyond.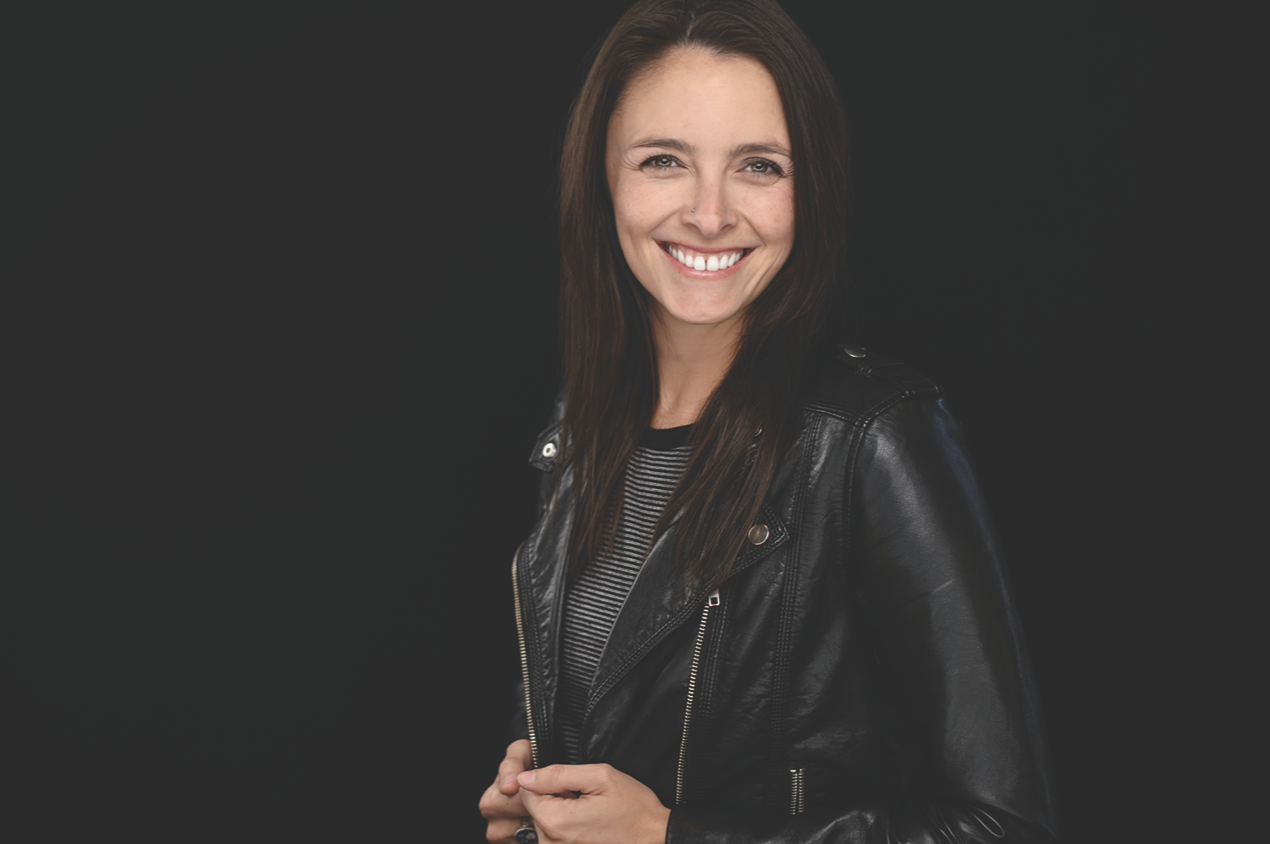 Lauren, thanks so much for being here to speak with us today. To begin with, will you please introduce us to your organization?
My name is Lauren and I like to describe myself as a mix between a ninja and a hopeless romantic. Ha! I love to ride motorcycles and use my camera to make a difference. Although Ride My Road began as a personal photography project, we never imagined it would grow into what it is today. Ride My Road, along with our partners have raised over $125,000 for survivors of human trafficking. We have hosted dozens of events in states all over the country and thanks to so much support from our local community, each year we continue to grow our impact. We currently have several programs including our FAST Ride Charity Events and #survivorbike motorcycle giveaways! Much of our success comes from the local support we have received from this community, we are so grateful to everyone who has believed in me and this mission!
Lauren, tell us about human trafficking in America and specifically here in Southern Oregon.
Many people think that trafficking could never happen here in our community and that it just happens in developing countries. In reality, the United States and the Rogue Valley are not exempt from this black-market industry. Unfortunately, human trafficking exists wherever there is internet. Not only has trafficking been reported locally, we have had several successful instances of traffickers being convicted here in Jackson County. I attended a victim impact statement hearing a few years ago of a woman who was being trafficked at a local hotel in Medford. Her trafficker was convicted. Fortunately, we are lucky in the Rogue Valley to have some incredible experts on our Jackson County Coalition Against Sex Trafficking team as well as a solid effort from the Oregon Department of Justice to identify and combat trafficking statewide.
Resources: https://www.doj.state.or.us/crime-victims/victims-resources/other-resources/exploitation-and-sex-trafficking/
Lauren, what are the biggest misconceptions that the public needs to understand about the issue?
It is really important to understand WHAT trafficking looks like in the United States as opposed to how it happens in developing nations. Many people think that trafficking is a result of kidnapping and so we teach our children about "stranger danger." However, most traffickers are already known to their victims and even their families. Trafficking recruitment tactics involve grooming and a slow expansion of boundaries. It is very important to understand the signs in order to educate ourselves and our children about what "grooming" looks like. Visit the National Center for Missing and Exploited Children for more resources on how to identify trafficking and for ways prevent it. If we only focus on kidnapping, we will miss all the signs of children being trafficked right under our noses.
I recommend visiting www.RebeccaBender.org. Rebecca is a local survivor and national leader in the fight against trafficking. Her organization recently released a Trafficking Truths Myth Busting Campaign which is vital in educating our communities. The downloadable resource is full of information, reputable data and interviews with experts.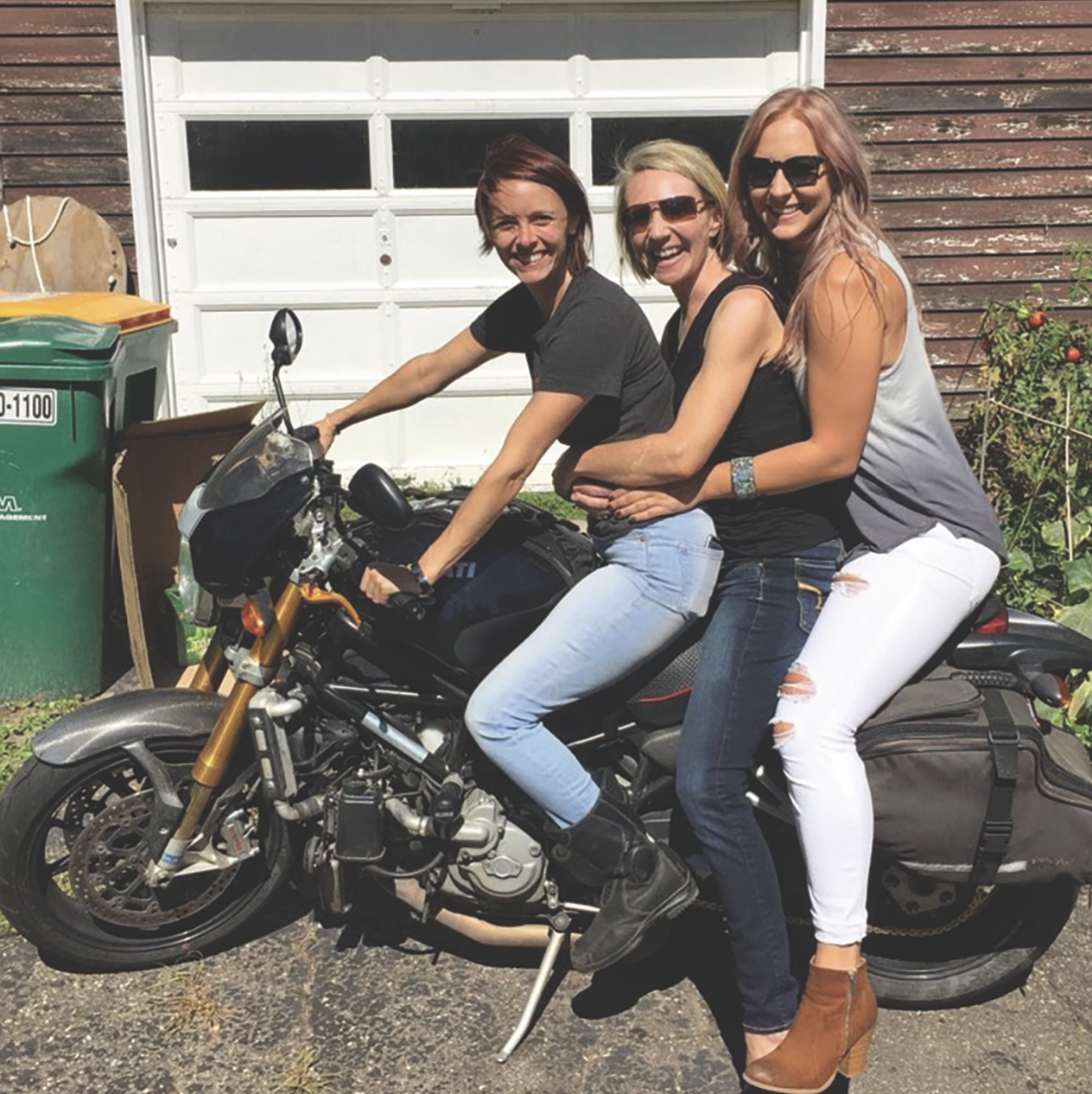 What circumstances result in a community missing the signs of trafficking?
It is really important to look at ourselves as a society to understand how trafficking has become a billion-dollar industry in our country. The "business" of trafficking is like any other industry. There is a seller (trafficker/pimp), a product (victim) and a buyer. It's very interesting that most people want to learn how to stop the traffickers but not many people will take the time to examine the buyers. This is what we call a "demand-driven" market. If there were no buyers, there would be no trafficking. Often, it is human nature to look outward when confronting a problem, but if we are going to eradicate sex trafficking, we need to look inward. We have to look at our own homes and communities and ask ourselves why are so many men purchasing sex. We must address the demand.
Resources: www.epikproject.org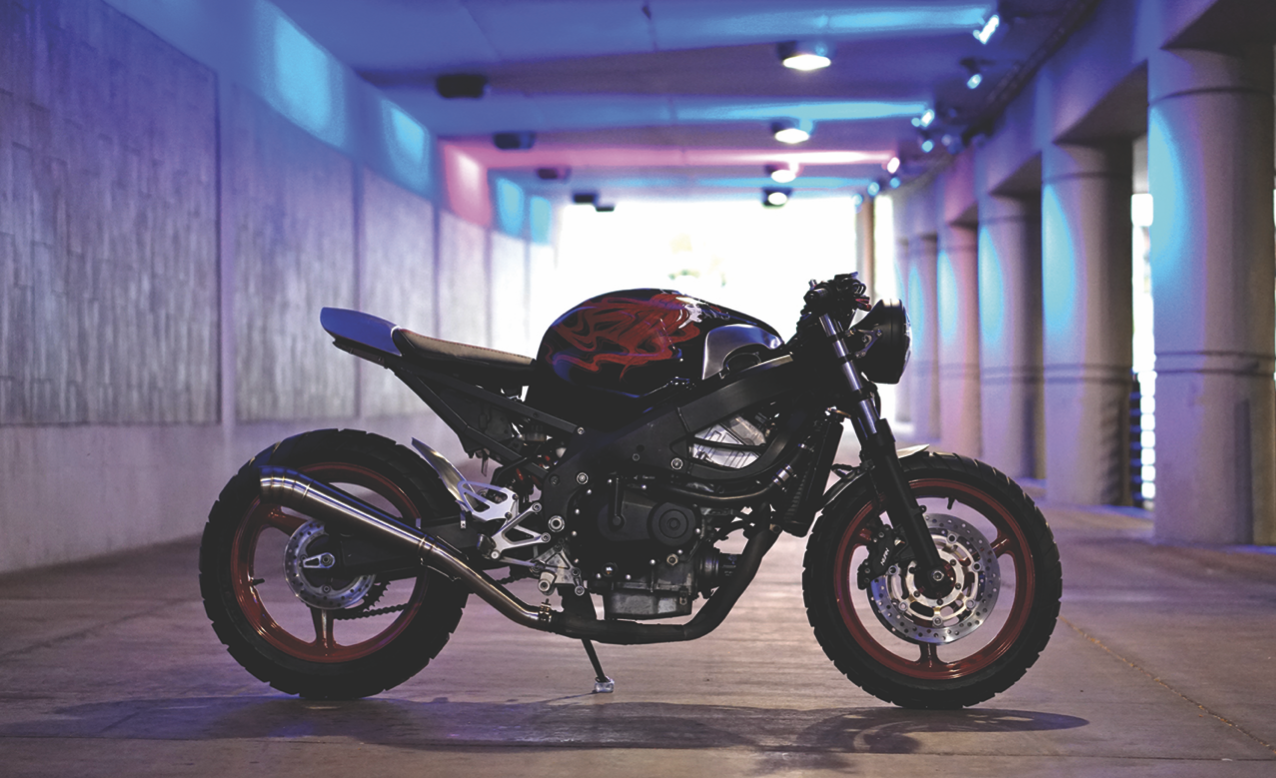 Lauren, can you go into the specifics with your organization and how you are working with men to change this culture?
According to Demand Abolition, 80% of men in America will more than likely never purchase sex. That means 20% of men are fueling commercial sexual exploitation. Data also shows it's not just "Hollywood elites" or "crooked politicians" purchasing sex, it's "ordinary men." As an organization we are actually encouraged by many of these statistics because even though they can be shocking, they show us where to start. We have an opportunity to tackle this issue at the root simply by talking to men about not buying sex. Let me tell you why this is important. When someone participates in purchasing a "prostituted person," they have no way of truly knowing if the person they are purchasing wants to be there or if they are there through force, fraud or coercion. The participation of purchasing sex directly fuels human trafficking.
The benefit of operating a charity within the world of motorcycles is that we have a lot of exposure and opportunity to have conversations with men about these issues. I am consistently amazed how many men are open to discussing this difficult topic. At Ride My Road we celebrate good men, we cannot fight this issue without getting more men involved. Another interesting part of my work is all of the messages we receive from parents who are concerned for their daughters. I understand we want to keep our daughters safe, but I never forget to ask them about their sons. If we could teach our sons about the realities of purchasing sex, we could theoretically eradicate sex trafficking in one generation.
Resources: www.demandabolition.com and www.worldwithoutexploitation.org
Let's talk about motorcycles. Will you please tell us about your own passion for riding motorcycles and how you connected the dots with this journey of Ride My Road?
I learned to ride motorcycles from my dad. I am so grateful that our passion for bikes is something we share. He has been such a great role model for me and many of the things he taught me shine through in the work that we do. When I first set off on the 10,000-mile solo trip I really just wanted to be on the open road, I had no idea how important the bike would become to our mission. Our tagline is "Ride Your Motorcycle. Make A Difference." because we want others to understand that you can use your passion for a purpose. Learning about trafficking is hard. It's such a difficult topic and at times can feel really overwhelming. We want people to know that you don't have to be an expert to make an impact. There is an expression in the human trafficking movement, "Do what you love to fight what you hate." That's why motorcycles are so important to our mission. If you enjoy two wheels, then let's ride together and raise awareness!
Lauren, that was an ambitious journey. What were some of the biggest eye openers that you discovered along the road?
That journey reminded me of two things: the goodness of people and the resiliency of survivors. First, we are experiencing a lot of division in our country right now. It's heartbreaking. However, I've ridden through almost every single state in the USA and I have found that not only are we all more alike than different, but the vast majority of Americans have big, beautiful hearts. After months and months on the road, stopping for gas every 100 miles in towns all across this land, I only ever encountered hospitality and goodness. We are all not so different. Second, there is hope. The benefit of photographing 40+ survivors is that I got to witness stories of triumph and redemption. People do survive the horrors of trafficking, they do go on to thrive and there is hope!
Read more about my 10,000 mile journey at https://ironandair.com/blogs/news/beauty-beyond-cruelty?_pos=2&_sid=4c73fcc74&_ss=r
The media and society really direct our attention to focus on sensational stories, but this is anything but the truth. Please say more.
Sensationalism really hurts the fight against trafficking. Recently, there was a viral story about a major furniture company allegedly involved in shipping missing children in cabinets. This story went viral in spite of a lack of proper citing of any reputable sources or proof. It was immediately debunked by experts in the field as well as law enforcement, however, that did not stop it from going viral.
As I mentioned before, when we spend time focusing on sensationalized stories, we miss the actual signs of trafficking happening right at home. Predators contacting children through their cell phones is much greater risk than an alleged furniture company kidnapping and shipping children from coast to coast. It is so important to cite sources and do research before sharing anything sensationalistic. It is very easy these days for anyone with a Youtube channel to put out false information about sex trafficking in America. Instead of sharing these, please search out the experts, find reputable data and listen to actual survivors. All of this information is included in Rebecca Bender's Trafficking Truths Campaign which she launched in direct response to the furniture cabinet scandal. Be sure to download the e-book and watch the expert interviews.
Resources:
www.rebeccabender.org and
Child Sex Trafficking Statistics
Lauren, please tell us about your upcoming event and how we as a community can participate.
In accordance with social distancing guidelines we are hosting a local anti-trafficking event on October 10, 2020 called The FAST Ride. This event is for bikers and non-bikers alike and will consist of a riding/driving route through the Valley, which you can do alone or with your household. On the route, at each stop you will hear from local and national experts on human trafficking. You can win prizes, get educated and enjoy the sites. This event is going to be an unforgettable experience, we are working hard to create something truly impactful! Register today at www.ridemyroad.org/fastride.
I also want to mention why it is so important for us to host this social distancing event now. The COVID-19 pandemic has resulted in a startling increase in human trafficking. The Polaris Project reported a 40% increase in calls to the National Human Trafficking Hotline in the month following shelter-in-place ordinances. It is vitally important that we do not stop fighting now during this time when victims are more vulnerable than ever.
Resources: https://polarisproject.org/blog/2020/03/the-effect-of-covid-19-on-human-trafficking/
Lauren, can you please tell us about the upcoming motorcycle giveaway?
Yes! We are so excited to be giving away a custom motorcycle on October 10th after The FAST Ride. This motorcycle is the third bike in our #survivorbike series. So many builders and motorcycle companies have put their hearts into rebuilding this 2002 CBR600 f4i. The bike features custom fabrication and one of a kind hand painted artwork on the tank from local artist Michelle Boucher www.foxheartart.com. You can donate to enter for a chance to win the motorcycle at www.ridemyroad.org/suvivorbike. We also want to thank Wes at South Valley Autobody for donating the base and top coat for the tank! Proceeds from this giveaway will sponsor survivors to attend the Elevate Academy, the largest online school for survivors in the world.
Resources: https://elevate-academy.org/
How can we as the community stand behind you?
In addition to supporting Ride My Road by attending our event on October 10th and entering for a chance to win our #survivorbike giveaway, please consider becoming a CASA (Court Appointed Special Advocate). According to the organization Thorn, studies show that 50-90% of child sex trafficking victims have been involved in the child welfare and foster care system at some point. Instability in housing creates opportunities for traffickers to reach out and bond with vulnerable children. Children in the foster care system who have an advocate are 99% less likely to be rehomed in an abusive situation. In Jackson County today we have 177 children in the foster care system who are in need of an advocate. CASA is a volunteer position and by joining you will have a tangible and immediate way in which YOU can make a measurable difference in the trafficking of our children right here in Jackson County. The next training to become a CASA Advocate is this September, so please contact them right away for orientation.
Resources: https://www.thorn.org/child-trafficking-statistics/
https://www.childwelfare.gov/pubs/trafficking-agencies/
ABOUT
Finally, what are some of your goals as you move forward?
Our vision for Ride My Road continues to grow and next July we will be launching our biggest program yet, Disruptor Days. As I mentioned before, we are focused on disrupting the demand for sexual exploitation through education and awareness. No matter where you live you can join us as a "Disruptor." When you sign up you will learn about trafficking and we will help you fundraise within your own community. Our goal is to enroll 100 bikers the first year, each biker raising $1,000. From there the sky's the limit!
Learn More:
Ride My Road
PO Box 298 Talent, OR 97540
www.ridemyroad.org
lauren@ridemyroad.org