Now more than ever the youth of our world need mentors. Senior guides who are experienced with life's lessons. It saves time, changes lives and reduces suffering, allowing youth to work smarter and adapt to the ever changing world. In past times mentorships were a common part of the social fabric of society. Helping to empower and support generation upon generation to receive the time and attention of those ahead of them on the path. In today's interview I speak with Laura Pinney, director of Rogue Valley Mentoring. A non-profit dedicated to the empowerment and support of youth in our community.
Hi Laura, thanks for taking the time to speak with us today.
Thank you. I'm grateful for the opportunity to share about Rogue Valley Mentoring.
To begin with, can you please talk about the work of Rogue Valley Mentoring here in Southern Oregon and how it has grown to where you are today?
At Rogue Valley Mentoring our mission is to transform communities through the mentoring of youth. One in every three children does not have a trusted adult outside of their home that they can turn to for comfort, help, or guidance. We all know it takes a village to raise a child. Rogue Valley Mentoring believes the village happens one relationship at a time. A mentor is a caring, consistent adult who shows up for our youth. Jim, one of our mentors said, "Being a mentor means giving a child an opportunity to be heard and to be authentic without judgement." Through this authentic relationship we grow the web of support for our youth. We partner with schools, healthcare workers, caregivers. RVM began in 2005 as the Rose Circle, a group of passionate women who saw the need for girls to have more support in their lives. Their creativity and authenticity are a part of the foundation we stand on. One of the original youth from that first circle is still a part of our organization. Today that shy teenager has become a powerful speaker, an advocate for human rights and a mentor herself. It takes work to walk our talk as an organization. Over the years our community recognized the value of mentoring, and RVM recognized that there was a greater need. We knew that all genders, all youth can benefit from having that trusted adult in their lives, and the impact of youth knowing they had support, and believing in themselves would transform communities. Our mission was born. Since then Rogue Valley Mentoring has trained over 500 volunteers who have served over 2,000 youth in Jackson County.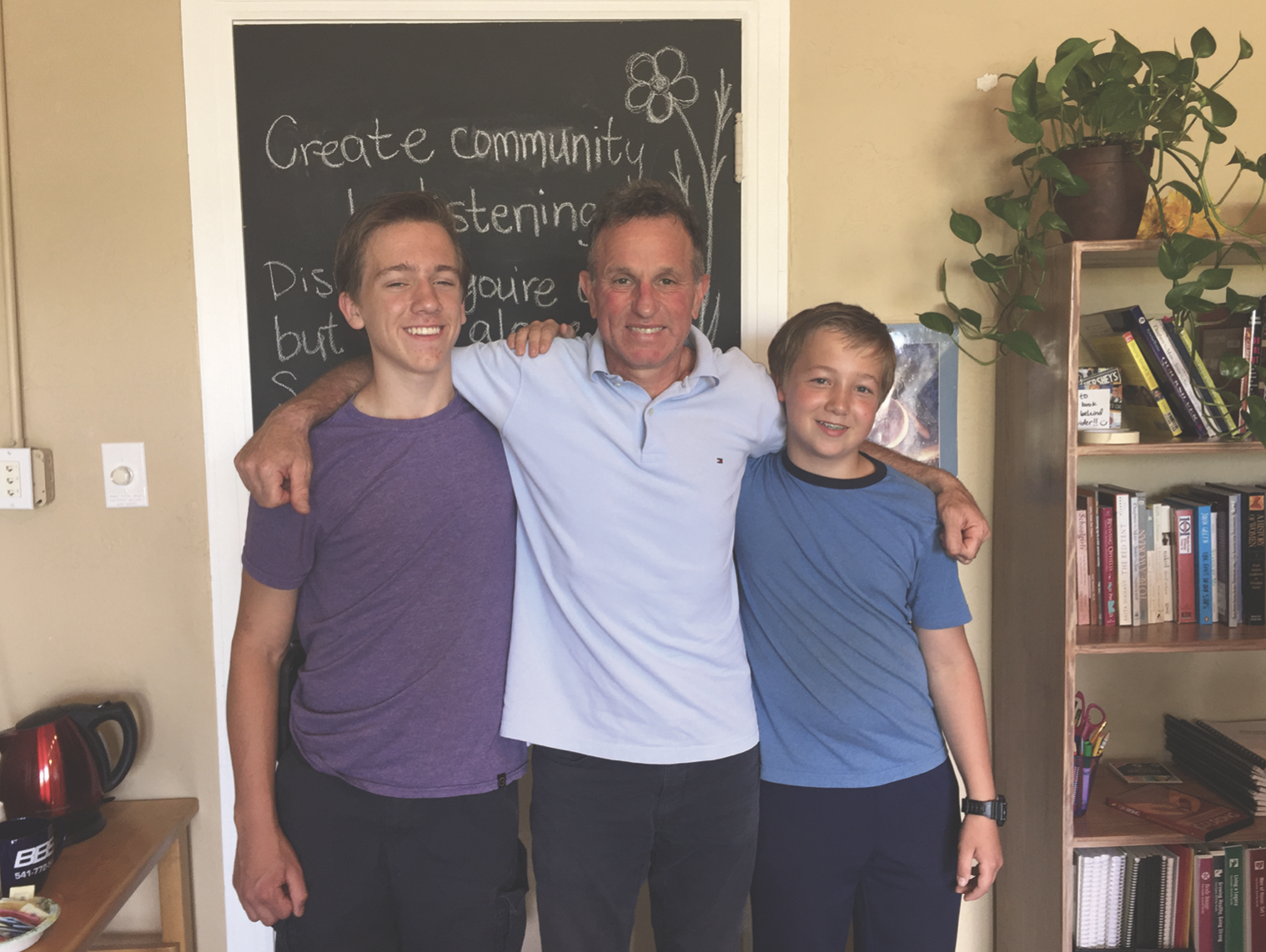 What is the average age of the youth involved in your programs and how are your mentorship programs structured?
RVM serves youth ages 9-24. Depending on the needs and setting, youth can join a circle or choose a one-on-one match. Our mentoring program construct is a resilience-building, trauma-informed and strength-based model. In a one-to-one match mentoring, a youth is carefully matched with a caring, consistent adult with shared interests.
The mentor spends 1-2 hours with their youth each week, engaging in fun activities together while also modeling problem solving skills and resilience. Circles meet weekly for an hour, and are composed of 8-10 youth and a team of two or three adult mentors/facilitators. Circles provide a safe place for young people to build a community of peer support through sharing, listening, and practicing healthy communications skills. Our Mentor Support Specialist, an experienced child and family therapist, coaches and supports our mentors as needed, giving them the tools to meet these youth where they are.
How are you connecting mentors from the community with the youth? What is the process and qualifications one must have to participate?
Our mentors are adult volunteers from Jackson and Josephine counties who are interested in giving back to the community. After registering on our website, prospective mentors are interviewed, attend a two-day training and begin the vetting process of background check, fingerprinting, driving record and checking of references. At that point they may choose to be matched with a youth to begin a one-to-one relationship and/or join a circle. Our circles are facilitated by a team of mentors and a new mentor can join a circle to shadow experienced mentors. Mentors become part of their own mentor support circle that meets monthly to continue developing tools, and their own social/emotional awareness. Mentors often describe the mentoring experience as one that builds their personal resilience alongside other mentors and the youth they serve.
Laura, what are some of the training skills and techniques that are learned in your mentorship programs?
Our two-day training session provides prospective mentors with an opportunity to learn the fundamentals of mentoring including: active listening, child and adolescent development, cultural agility and bias awareness, the elements of trauma-based care and resilience building and the opportunity to practice small group facilitation and compassionate communication. Mentors move into their own support circle as they begin mentoring and continue to build their "tool kit."
What are some transformations you witness happening with the youth who participate in your program?
When mentors recognize the strengths of the youth they serve, the young person can also find words to label their own strengths. A youth who timidly goes fishing with his mentor, catches a fish, cleans it, and takes it home with pride recognizes what it means to contribute to the family. A ten-year-old girl who is part of a circle but temporarily unable to attend forms her own circle in the trailer park where she lives. A fifteen-year-old boy builds a bicycle with his mentor and wonders if he can make some money by repairing other kids bikes. A shy nine-year-old who was buried in sometimes scary fantasy is now hiking and imagining camping trips in the woods. When youth are heard they can recognize themselves and their potential and therefore what they can become.
I imagine these changes are not only limited to the youth but also to the adult mentors.
Adult mentors also begin to recognize their own strengths and build resilience. Whether the mentor is a retiree, a young parent, business owner, or college student, mentoring is an opportunity to give back and become a resource for youth. The mentors form strong bonds with their team of facilitator mentors and in the support circle, sharing their experiences and growing together as they learn the skills that strengthen relationships with their mentee.
Rogue Valley Mentoring is working in many schools around the valley. Please say more.
In addition to circles at Central Medford High School, we have multiple circles in the Talent Phoenix School District. Each year the number of circles expands as we are called upon to support the transition for fifth and sixth graders into middle school. For example, one group from Talent Middle School has been meeting for three years and will be continuing as they enter Phoenix High School. We will continue at ATI with circle support. We recently expanded to Central Point and Ruch. As we build relationships with school administrators and respond to the student isolation caused by Covid, the demand for this important social emotional support is expanding as have referrals for our services. Our ability to offer in-person circles outdoors at our office has enabled us to better support school staff and families this year.
Laura, please talk about the incredible support that you have with your board and staff.
We know that to be an organization promoting authentic relationships and strength-based communication in the community requires us to walk the talk. Our mentors inspire us as a staff and board to stay curious, to ask hard questions, and to listen deeply to each other. We utilize strength-based communication to build resilience within the organization.
What are some of your needs and hopes to gain support in the community?
It is so important that the community become aware of the significance of mentoring in the life of youth. The turbulence and anxiety of the pandemic has burdened youth who are socially isolated and struggling to learn virtually. Mentoring is an avenue of support to lighten the burden. It also is a relevant opportunity for mature, caring adults to answer this call to serve. Volunteer mentors from all walks of life and background can truly make a difference in the lives of young people. It is as easy as one hour per week.
Laura, can you please tell us about your own background and work with youth?
I've worked with different nonprofits across North America for over 10 years. All of them are based in culture repair, community systems, and connection.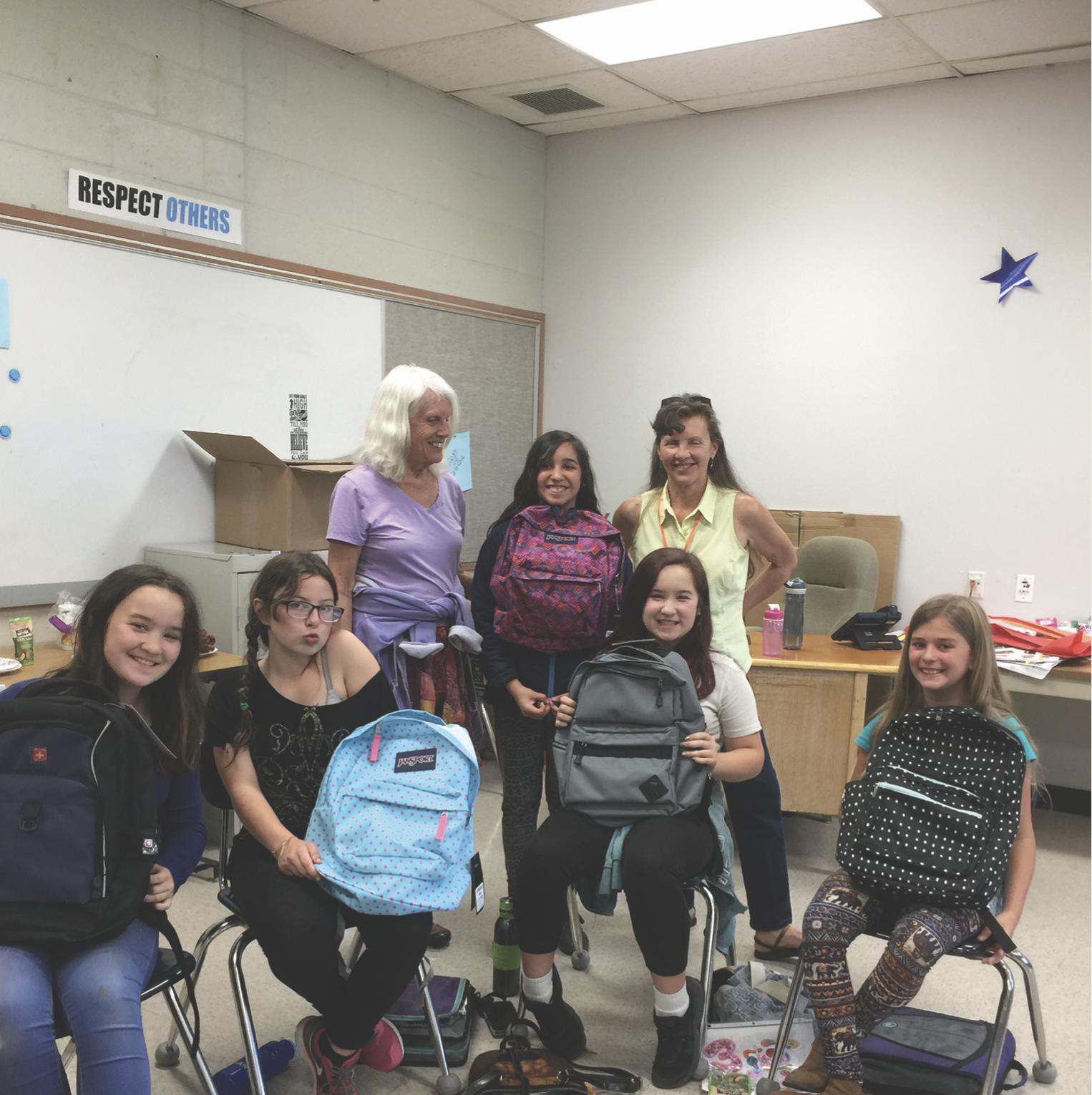 What does it mean to be seen and accepted for the youth of today?
Youth are the experts in their own lives. They want to be able to tell their own story and feel heard and seen by a caring compassionate adult. Mentoring is a resource that allows youth to move forward in their lives with awareness of their strengths and capacity for success. It is often a reconnect to school, family, friends, and the community.
I know we talked about transformations, but please say more about some of the more long-term changes occurring from the work that your organization is doing.
Surveying the youth we serve, we know that there is growth in all of the areas that mark self-esteem and resilience.
Some of the factors that long-term research shows are: students who meet regularly with their mentors are 52% less likely than their peers to skip a day of school, and 37% less likely to skip a class. Young adults who face an opportunity gap but have a mentor are 55% more likely to be enrolled in college than those who did not have a mentor.
Youth who meet regularly with their mentors are 46% less likely than their peers to start using illegal drugs and 27% less likely to start drinking.
Studies have also shown that perhaps one of the greatest benefits from mentoring, and most consistent across all demographics, was a reduction in depressive symptoms. This is particularly important given that one in four youth report concerning levels of depression.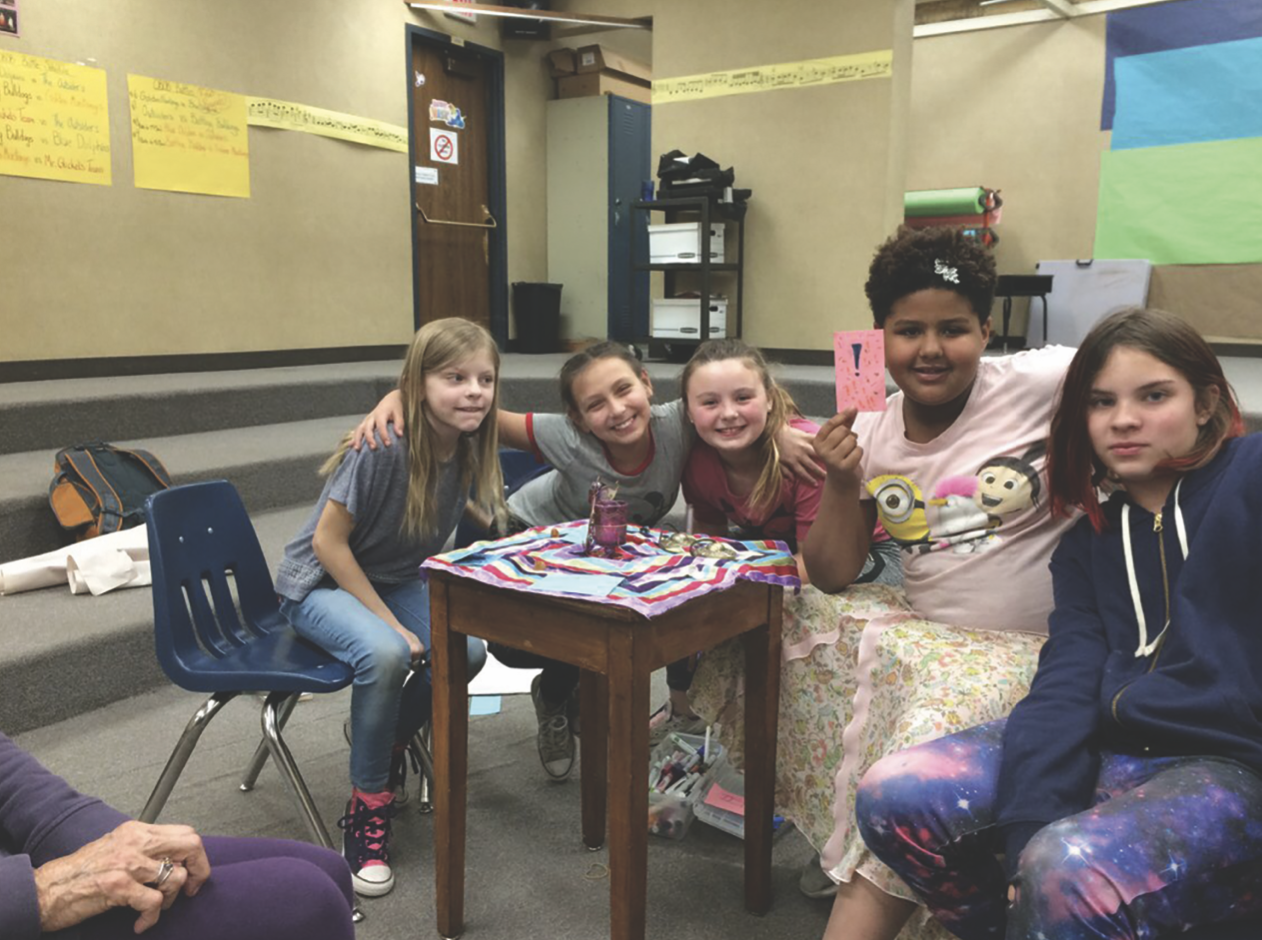 Can you talk to us about your volunteer opportunities?
We know there is going to be a greater need for mentors this year as many schools are starting with distance learning. We need volunteers who are interested in mentoring in circles or one-on-one. We also welcome office and marketing assistance, technical support, and fundraising assistance.
Where is your organization located?
We are so excited to have just moved to the U.S. Cellular Park Coyote Trails Nature Center. This means we have a large classroom space as well as outdoor gardens, where we will be facilitating school and community circles in-person with social distancing measures in place.
How do youth become involved and what are they looking for when they choose to participate?
Youth who wish to have a mentor or participate in circles can visit our website, where we have a simple form to request more information. Often, caregivers or agencies reach out as well to suggest services for youth. We've had youth looking for more support in their lives, or just want more opportunities to explore the world with a trusted adult. Some youth are looking for safe places to grow and be seen, others want new experiences like hiking, painting, fishing, or being read to.
Finally, thank you for the work you are doing in our community. Do you have any last thoughts or comments you might like to share?
Our youth need us, now more than ever, and the truth is, we need them too. Together we make a community. Together we create culture, meaning, and purpose. In this difficult time we have been reminded of the power of authentic relationships. Rogue Valley Mentoring is a bridge connecting generations. Mentoring means connection, it is critical now, and will be for the future of our communities.
Learn More:
Rogue Valley Mentoring
2931 S. Pacific Hwy Medford OR 97501
www.rvmentoring.org
541-708-6688