Articles
Move Forward with Direct Physical Therapy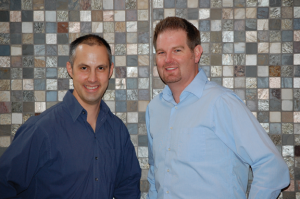 Located just across the street from Ashland Community Hospital, Direct Physical Therapy, LLP is Ashland's newest outpatient physical therapy clinic. Direct Physical Therapy is owned and operated by Ashland native Scott Brown, PT and Lance Cooper, DPT, ART, who take proactive steps to offer their clients quality and individualized care with a wide range of physical therapy services. Scott and Lance play a hands on role in the speedy recovery of their clients. From knee injuries to low back pain and post-operative care to accident recovery, the key to regaining pain free movement is fully realized with this skilled team and their consistent well measured approach. We visited with Lance and Scott to learn more about their practice, techniques and philosophy in helping more Ashlanders make faster recoveries while enjoying a higher quality of life.
Scott, Lance, Thanks for speaking with me today. Tell us about your practice and services you provide?
We are an outpatient physical therapy practice specializing in orthopedic and musculoskeletal conditions.  We offer one-on-one, 60 minute treatment sessions and specialize in hands on manual treatment and exercise-based therapy.  We can help clients improve their mobility to perform daily activities and in many cases, help them manage or eliminate pain.
As Physical Therapists what types of conditions do you typically treat?
Many of our clients have orthopedic conditions such as: Sprains/Strains, Bone Fractures, Tendinitis, Arthritis, and Low Back Pain.  Also, we specialize in treating clients that are recovering from surgeries such as: Rotator Cuff Surgery, Total Joint Replacement Surgeries (hip, knee, shoulder), Arthroscopic Surgery Procedures, and Ligament Repair Surgeries (ACL, Ankle, etc.).  In addition, we treat clients that have sustained sports related injuries, motor vehicle accident injuries and injuries that occur at work.
Scott, what are some of the reasons that clients are choosing Direct Physical Therapy for treatment?
People like our one-on-one, 60 minute sessions and our ability to design a treatment program specific to their needs and goals.  A number of former clients sought our services after finding out that we opened our clinic.  We are grateful to our former and current clients who recommend Direct Physical Therapy to their friends and family.  Also, the response and referrals from local physicians has been positive. In addition, a number of clients have come to our clinic to see Lance for Active Release Techniques®, since he is the only certified full-body provider in the Rogue Valley.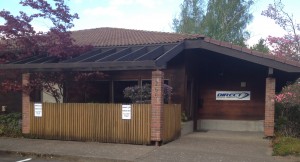 Lance, can you give us an overview of one of your sessions?
We spend 60 minutes of individualized treatment with our clients in a relaxed and welcoming environment.  After a comprehensive evaluation, we coordinate with our clients to develop goals and an action plan.  Based upon each client's needs, we will incorporate a good balance of hands on treatment and corrective exercise training.  In addition, we talk to our clients about activity modification, posture correction and proper body mechanics, to help them return to their daily activities.  The plan of action is revisited and modified based upon the client's progress and satisfaction.
On average how long are you working with your clients and what happens once they are done with rehabilitation?
The average episode of physical therapy is between four to six weeks. However, everyone's experience is different.  We like to ensure that our clients reach their goals before they are discharged.  After completing physical therapy, clients have ongoing exercise and self-management programs that are an important part of maintaining the improvements they gained.  We encourage our graduates to contact us with updates on their progress or call with questions if they need guidance.  In addition, we give clients a courtesy call a few months following their last appointment to check their progress.
Scott, recovering from an injury can be a time consuming and frustrating process. What approach are you taking in your practice to help individuals have an easier time working through this process?
Many of our clients have never been injured or participated in physical therapy prior to their first appointment.  I have found that it is helpful to reassure clients of their progress on a regular basis. Although every client's recovery time is different, it is helpful to know that what he or she is experiencing is normal.  Goal setting is another important part of our treatments.  It is crucial to discover what goals a person would like to achieve for motivation during their recovery.
Scott, Lance, will you both speak a little bit about your own personalities, care, and attention of working with your clients?
Scott – I like to get to know all my clients on a personal level.  I find that it helps put them at ease when we are able to talk about the things they enjoy on a daily basis.  I can use this information to develop goals and at times motivate them to work harder if needed.  I know both Lance and I enjoy our work.  We like to have a good time and joke around with clients.

Lance – I enjoy helping my clients reach their physical goals and visiting with them about their lives.  Finding a personal connection is important to gaining trust from a client.  I enjoy listening to their stories and sharing my own.  I feel that developed connections make me a better physical therapist and provide an enjoyable experience for my clients.
Scott, having grown up in Ashland, what do you enjoy the most now that you are able to work here?
It has been gratifying and rewarding being a business owner and working in the community where I was raised.  The people of Ashland were always supportive during my younger years.  Now I enjoy giving back to the community and helping those in need.  I enjoy hearing people's stories of how they decided to move to Ashland, whether it was because of work, extensive research or maybe by chance.  Sharing what I love about Ashland is always enjoyable.
Lance you provide running analysis. What is this?
I am an avid distance runner and have experienced my own injuries.  Since it is a passion of mine, I want to help runners of all levels reach their performance goals, reduce their risk for injuries, and help them return to injury free running.  We use video analysis to show clients their form while running.  We then make suggestions about how they can improve their running form to help performance and minimize injuries.  Ashland is a running community and I want to help Ashland runners continue to thrive.
Lance can you tell us about Active Release Techniques®?
Active Release Techniques® (ART®) is a soft tissue treatment system designed to restore motion, reduce pain, and improve strength to help people return to participating in their daily activities.  During ART®, the clinician applies deep tension at the area of tenderness and the patient actively moves the tissue through the restricted site from a shortened to a lengthened position.  This helps to break up the scar tissue and return the affected soft tissues to a healthy state, enabling improved performance and decreased pain.  ART® can relieve these issues quickly and with lasting results.  I am the only full-body certified Active Release Techniques® provider in the Rogue Valley.
Does a potential client need a referral to come work with you guys?
In Oregon, Physical Therapists are Direct Access providers.  However, we encourage clients to obtain a referral from their physician and many insurance companies have this requirement.  We are contracted with Medicare, many private insurance companies, Workers' Compensation, and Motor Vehicle Accident insurance plans.  Our office manager, Jennifer Jones, is exceptional with insurance verification and billing.
Do you have any last words or thoughts for our community?
If you need physical therapy, we will schedule you within 24-48 hours for an initial evaluation.  We are a clinic that focuses on your priorities and goals.  Please stop by the clinic or call Scott, Lance, or Jennifer for more information on how Direct Physical Therapy can help you Move Forward!

Learn More:
Direct Physical Therapy, LLP
255 Maple Street
Ashland, OR 97520
Phone: (541) 482-5525
Fax: (541) 708-5652