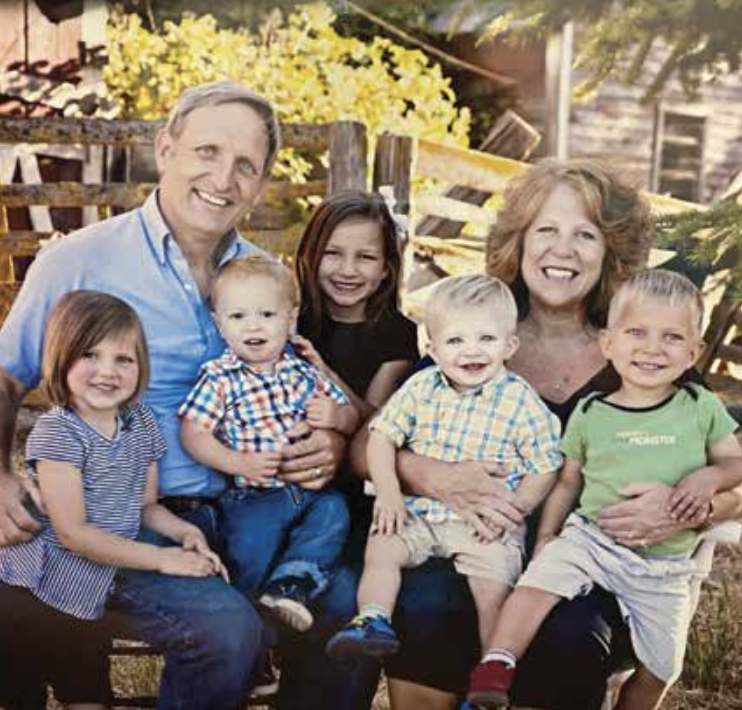 Interviews
New Adventures For Roy & Lois Jorgensen
Lois Jorgensen, owner of Loose Ends Hair Salon is celebrating 44 years of owning and running her business here in Ashland, Oregon. In July Lois graduated from college earning a Bachelor of Science in disciplinary studies minor in English / ESL. Now Lois and her husband Roy Jorgensen will embark on their next adventure, an Eighteen-month missionary journey to Stockholm Sweden. In today´s interview, I speak with Lois about her life in Ashland, her business, and what it means to be of service in both your community and the world.
Hi Lois, thanks so much for taking the time to speak with me today.
Of course, I love talking to you about anything, I have always learned something new everytime we talk. You have always supported my dreams about growing my business or how to promote new ideas.
Lois, do you realize you were one of my very first advertisers when I first started LocalsGuide seventeen years ago? 
Yes, I remember that day well. I needed to help promote new people in my shop and I wanted to build clientele as well. I knew people read your magazine monthly because I did. Plus I kept it around awhile as well. It helped us so much and each month as it came out the phones began to ring more with people saying they had seen our ad in the LocalsGuide.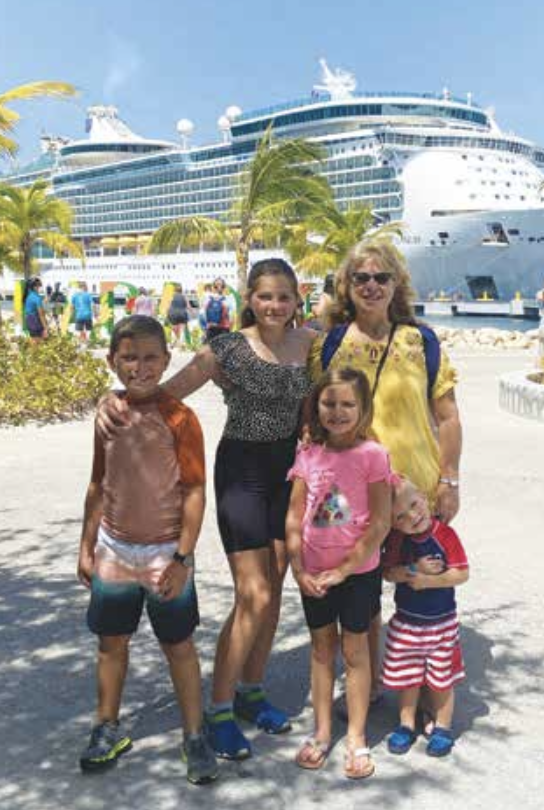 Ever since we first started working together, I have always seen you as a very social and friendly person. Please talk more about your way of life in the world and how you incorporated these values into your daily work and profession as a hairstylist?
I love people! I have always been interested in everything about everyone. However, my children are my greatest assets and so I shared their lives with my clients, which made my clients part of my family as well. Many clients have been with me for 30 to 40 years and I consider them some of my favorite people to talk to and I respect their opinions. Many people can do a great job on their clients, but as I retire I leave the most capable people I know to carry out my vision for the future of Loose Ends: Gina, Andi, Linda, Tina and our newest recruit, Brynna. I started with amazing co-workers like Shady Challman (Shady's on 4th), Shelly Forest, Charlie Haas, Penny Harding, and Gina Unruh (still with me), who have all taught me so much through the years. I would not be here without them. I have loved my life at Loose Ends and may return to work there again when I return from my mission to Sweden with my husband. I have tried to treat my clients as friends and always make them feel comfortable and important. 
Anyone can cut hair, but I have always believed that I needed to go a step beyond that and see the real person, who they are and what they really want out of their time with me. For years we all traveled to shows to learn the latest in techniques and tools. Now you can see it on YouTube. I miss those days when we were all more unified as a team in many ways. Today we have unity in different ways, and try to be there for each other as our lives change and our circumstances move us to grow in ways we never thought possible.  
Lois, you´ve watched our town grow and you've watched families grow and change. What are some of your favorite memories of living and raising your own family here in Ashland?
My children loved this town and took the experiences and people that influenced their lives here to become amazing spouses and parents. This town has changed in many ways but it holds the friendliness and small-town atmosphere that keeps us loving it and loving the people. I knew it was time to leave when I began to have former clients' grandchildren start coming in. I loved sitting on the bleachers night after night with the parents of Ashland's sports teams as our children played most sports that were offered. I loved the friends my children brought home. I loved the parks in this town that I walked and played in with my children and now I take my grandchildren to those parks. 
Lois, in all your years as a hairstylist and owner of Loose Ends Hair Salon, what has been the key to your success?
My clients and my family's support have given me so much happiness and support and helped me grow Loose Ends. We are also genuine in our caring for people that we see everyday. We care about them all. We still do all services and all ages and enjoy the diversity of our knowledge that we share with each other. We strive to have people feel beautiful inside and out when they leave our doors.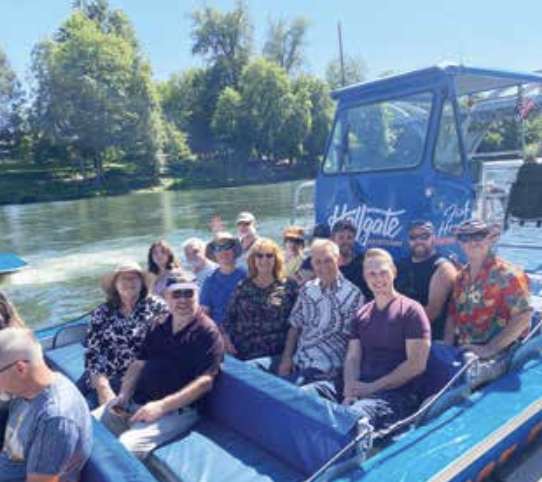 When young stylists are just starting out, what type of advice do you like to offer them?
Be kind and genuine and make each person feel as if they were with you for the very first time. Never let them feel that they are not important as they sit in your chair. Make sure you get your face and name out there and volunteer in the community and give back.  
You had a bucket list item for going to college and graduating. Please tell us a little bit about your inspiration and what you accomplished.
When I heard of an online, low-cost college degree at a well-known university that my children had attended (BYU), I thought I would try to see if I could further my learning and see if helping people in other ways would be something I would want to do later. So many people helped me with basic computer skills. I could not have done it without them. I have learned that learning should never stop, that my mind could learn new things and do hard things. As I walk across that stage this month and receive my Bachelors degree in Interdisciplinary Studies, with a minor in English/ESL, I will know then and feel that it was all worth it. I will always be grateful for so many that kept encouraging me along the way. 
Congratulations! What else do you have on your bucket list?
 Now that I have followed the BYU university motto of "Enter to Learn, Go Forth to Serve," I will focus on the second half of the motto and take my skills and talents, and all life has taught me, to the country of Sweden to be a missionary for The Church of Jesus Christ of Latter Day Saints. I hope to take a piece of all who have helped me as well and share it with the people there. My husband Roy and I have talked about going on a mission for many years.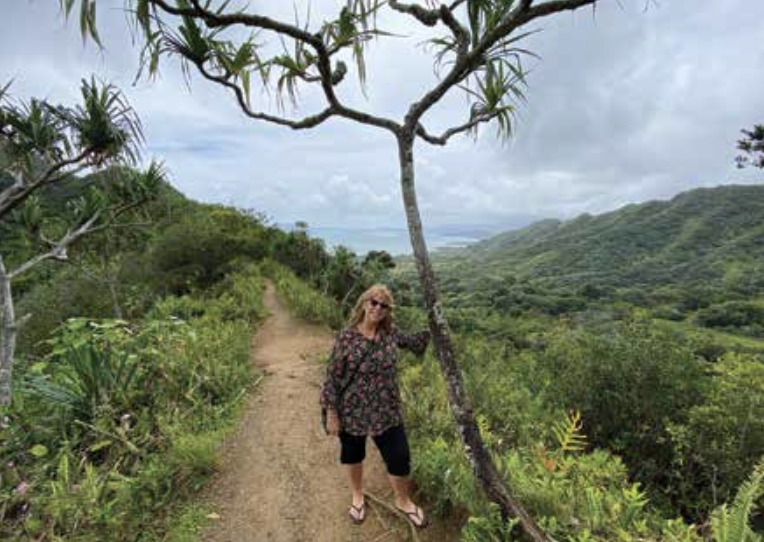 With your upcoming mission to Sweden, what will be some of your primary goals that you and Roy will undertake?
 Our main focus is to bring people closer to God by helping others in their community in service, humanitarian efforts, social events, and family history. Also we want to help people with their English, serving in their community, planning social events for young adults, teaching them to help in their area and other surrounding countries. We will be busy and will be blessed by giving of our time to help all in need that we find there. 
Lois, relationship building both in the home and community has been a key part of your life. Now as you go out into the world, what are some of your guiding principles that you will utilize to form new and lasting friendships?
 My life has been focused on serving others and spreading joy wherever I go. There is so much negativism in the world. I hope to be a positive force for anything virtuous, peaceful, kind, and just give people hope. My children are so supportive of us and will help in so many ways while we are gone. I know the people we meet and help will become forever friends. Our mission is to find people that are searching for hope and joy in God and want to learn how to share that with everyone around them. I have never met a stranger that I did not at least find one thing we had in common and then I made a new friend because of it. 
You are joined at Loose Ends Hair Salon by many great employees. Please introduce us to them.
 Gina Unruh (over 30 years with me ), Andi Ledbetter, Tina (nail tech), Linda Hood, and our newest addition, Brynna Woods. Everyone at Loose Ends comes with skills and knowledge and are some of the best people in the world I know to work with. 
What services are currently being offered at Loose Ends and how can one go about setting up an appointment? 
Loose Ends will live on long after I am gone to Sweden, because the people there are all invested in it as a group! People come into Loose Ends all the time and say that there is a good feeling there. I am grateful to leave my life's work and ambition to these great women! I will be involved monthly and my son, who lives in Ashland and manages our other properties, will be in touch with the women at the shop as well, whenever they need anything! He can contact us and will let us know what is needed. Forty-four years of my life have been given to Loose Ends and except for my family and knowledge of God's plan for me in this world, this shop has been my greatest accomplishment. I may just come back here in 18 months and pick up where I left off. Thank you to clients old and new for your continued support. Please keep Loose Ends thriving, we have always been here for you, and will continue to be here for you. 
Lois, great to speak to you today. You will have to keep us updated on your adventures as you travel.
Thank you for your support and time for this interview. I will send out our experiences on FB monthly, on my personal FB. I leave you the title of my favorite hymn, "God Be With You Till We Meet Again."