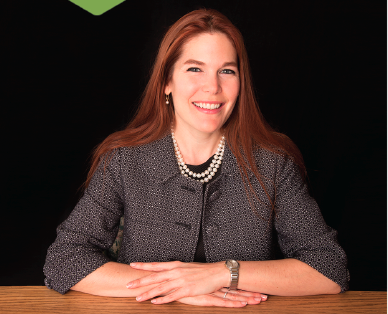 Hi, my name is Natalie Wetenhall. I am an attorney in Ashland and I am new to the LocalsGuide. I first moved to Ashland in 2013 with my young family from New York City, after a brief stop in Portland. I immediately fell in love with Ashland and its beautiful, fluid landscape. Having grown up in northern British Columbia, Canada, in a close-knit community akin to Ashland's, the culture here immediately resonated with me and it felt like home. Since I grew up participating in winter sports and activities, I am delighted to have the opportunity to share my passion for skiing and outdoor exploration with my young son. My son attends Bellview elementary and is highly involved in community sports and activities. Reflecting upon my move back to the west coast and to Ashland, specifically, I know in my heart that this is where my family and I are meant to be.
I moved to Canada with my parents when I was seven, having been born in Australia and growing up for a time in the south of Italy with my family. Raised by a Quebecoise mother, I am fluent in French. I received my post-secondary education at McGill University in Montreal, Canada. I obtained my two law degrees in both Civil (French law) and Common Law (Juris Doctorate) from Canada's preeminent law school in 2001. Before commencing law school, I received my Bachelor of Arts in Honors English, graduating magna cum laude (97th percentile), from McGill University. I am also proud to have been granted a lifetime membership to the Golden Key International Honour Society.
Immediately upon graduating from law school, and seeking a challenge, I moved to New York City, where I was soon admitted to the New York Bar Association. I practiced for nearly a decade as a corporate business transactional attorney in the city's bustling financial district.  During my time there, I was fortunate to work at the worldwide headquarters of JPMorgan Chase Bank on Park Avenue, in the legal department of its Investment Banking Division, where I drafted and negotiated institutional-level commercial loan agreements, as well as a wide range of derivative trading agreements for prime brokerage and other corporate clients. I also practiced for a number of years in the Capital Markets group of 'Biglaw' firm Davis Polk and Wardwell LLP, in its multi-floor office above Grand Central Station, where I led a team of attorneys on a major restructuring project for a prestigious hedge fund client, as well as drafting and negotiating the full suite of prime brokerage client contracts and business transactional agreements for hedge fund and investment bank clients.
Through the invaluable experience I have gained in my various legal roles in New York, I have been able to finely hone the important skills of drafting, precision, efficiency, and negotiation. I pride myself on being able to bring this set of skills and wealth of experience to my Ashland clients, while maintaining the small-town service they expect and deserve.     
In 2015, I co-formed Evergreen Law Group, LLC, and took over the practice in January of 2017. I focus my practice on providing detailed estate planning services, advice and assistance regarding real property investments and real estate transactions, establishing and maintaining corporations, LLCs and other business entities, regulatory compliance, day-to-day operations as they relate to business, intellectual property protection, as well as counseling and representing clients in general contract negotiations, dispute resolution/mediation and a variety of other business transactional and ancillary matters. I am licensed to practice law in New York, the District of Columbia, Oregon, and Washington state. I also provide legal consulting services in the areas of business and intellectual property law to a prominent San Francisco firm.
For a complete list of my practice areas, please visit www.evergreenlawgroup.net, or, for more information, feel free to contact me directly at 541-471-2222.  I look forward to meeting you.