Interviews
Sue Carney – Ashland's Local Aflac Agent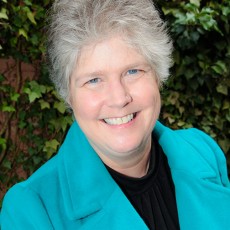 Sue Carney has lived and worked in Ashand for over 29 years. Many of you will know and recognize her from her extensive work as a resident composer, music director, and featured artist at the Oregon Shakespeare Festival, where she has performed for playgoers and locals alike since 1984. Appearing in a staggering 2,000+ shows at OSF, she has also been active as a producer, educator, and internationally acclaimed recording artist. Now Sue has added a new role to her repertoire, as a licensed insurance agent, representing Aflac in our community. I spoke with Sue about the new work she is doing, why Aflac works for so many people, how it's different from other insurance, and what inspired Sue to become Ashland's Local Aflac Agent.
Sue, thank you for speaking with us today.
Thank you, Shields. It's a pleasure to speak with you and your audience. Local's Guide is a wonderful part of our community. You do so much!
Let's start right from the beginning. You're now working with AFLAC. Tell us about the change and how you made it.
I was looking for something that would be able to fit with my existing music career, where I could work as independently and flexibly as possible. It was also apparent to me that big changes were coming to the health care system, and that people would be needed to assist with that transition. And having experienced the health care system at it's most dysfunctional, I know firsthand how devastating the consequences are to real people, who face overwhelming financial pressure while trying to recover. So, I have a lot of empathy, and a desire to help make things better. Especially within my local community. Taking the situation as a whole, it seemed possible to find right livelihood within this.

And so, I obtained my Oregon Insurance license, and began the search for an ethical, reliable insurance company. I could never associate my name with a business that I felt less than proud about. I couldn't stomach presenting a product to people that I did not believe was of value to them.

Aflac was clearly the best choice for me. Recognized by Ethisphere magazine as one of the World's Most Ethical Companies, Aflac is on Fortune's list of 100 Best Companies to Work For in America, appearing again on the magazine's Most Admired Companies list. And as an Aflac customer, I knew why they had earned these accolades. Aflac does what it promises to do.

This historic time presents a need for education, and a great opportunity be of service to people as they find their way through the evolving health care system. I'm so happy to be doing this work in the community I love- to be answering questions and providing options for people I care so deeply about. Every day, as I go about my business, I am grateful for the beautiful vistas, and the remarkable people of Ashland. And I'm happy to be connecting so many people with the protection that Aflac offers. Most people I talk to see the value, and want the coverage immediately. And I am confident that upcoming changes in health care laws will make Aflac an even more attractive choice, as people seek to customize their benefits, and better protect themselves and their families.
Sue, how is AFLAC different than regular health insurance?
Aflac is not major medical (the kind of health insurance policies that most people are familiar with), and differs in several key ways.

Perhaps the biggest practical difference is that Aflac pays you directly. In addition, Aflac policies are portable. This means that when you move, or take another job, your Aflac policy goes with you. Aflac policies are guaranteed renewable. They will never be cancelled, as long as the premium is paid. No matter how many times you use them over the years. Likewise, they are usually guaranteed issue. There is typically no physician's exam required. And finally, Aflac pays benefits regardless of other insurance. It pays the same amount to you, whether you have great health insurance, no health insurance, or anything in between.
Can you explain more about the cash payments that AFLAC will make to it's members versus paying service providers directly?
Aflac is focused on you. Our only relationship is with you. When you are injured or sick, we do not pay your doctor. We pay you.

How you use the money is up to you. Some people use it to pay medical bills, but most of our policy holders use the money to help them meet their living expenses, while they get better. Things like rent, car payments, and utilities quickly add up. And, there are always extra expenses associated with an injury or illness. If your spouse has to take time off to help, things can get even tighter financially.
How Will Health Care Reform Affect Aflac?
The focus of the Health Care Reform Act (HCRA) and the Patient Protection and Affordable Care Act (PPCA) is on major medical insurance. Aflac is not major medical insurance, and is designed to work well with any of the emerging major medical options. In fact, Aflac is the leading provider of individual policies in Japan, a country that has long had universal health coverage.
Sue, how have you found a way to continue doing what you do with the arts and share it through AFLAC?
Well, as I mentioned earlier, right livelihood is important to me- but for the last few years it has been somewhat elusive. After a quarter of a century at OSF- with so many changes to the music industry, and so much economic disruption in general- as an independent artist, I found myself in a very different world that the one I had grown up in. And a very different world than I had inhabited as a resident artist at a major arts institution. It was a hard puzzle to solve. But I was lucky enough to work on a project with some amazing theater artists who were not only surviving, but thriving. Winning major awards. Playing in major theaters. Creating amazing art. How were they doing it? They were all business people, with healthy enterprises in other fields, as well as being successful artists. The light bulb came on! I now saw going into business as a creative act that would fuel my art and teach me the skills I needed to thrive in the new environment. And, my relationship with Aflac has taken on another dimension, as they have become a sponsor- actively collaborating with my production company, Goldfinch Arts, and helping to underwrite my local performances. I'm proud to have sponsors of such stature, and we have already begun working together to bring my educational programs to local schools. In addition, Aflac helps to support my current creative projects. This is an exciting revisioning of the shape of a modern artist's career, and I am excited to see where it will lead. An important part of my vision as a business person is to be able to gift the community.
What types of scenarios can often happen with regular insurance that AFLAC helps to avoid.
Sixty percent of bankruptcies in this country are due to medical expenses. The shocking part is that 77% of those people had major medical coverage, and believed that they were covered. We had a close call in my own household, when my partner was hit by a truck, while riding her bicycle. Although she had major medical insurance through both of our jobs at the time, there were a lot of liability issues between the various insurance companies, and many of our bills went unpaid. We had to hire a lawyer, who ended up with 40% of the settlement. There were a lot of out of pocket expenses. For example, we made several trips to Portland, to see the surgeon. This really added up! All the while, we lived on one salary. This was stressful- and stress is not good for healing. When people are injured or sick, they need peace of mind.

We sat down last night and figured it out. An Aflac Accident policy alone would have put over $10,000 dollars into our pockets. A short term disability policy would have added $6,000 to that. An Aflac Hospital Advantage policy would have added even more. That's a lot of peace of mind.

This is what Aflac is for. We send cash when you need it most, so you can pay your bills while you get better. That's why we call it Insurance for Everyday Living.
So, why is it that even the best insurance won't cover all the bills?
Medical costs have been rising steeply each year. Insurance rates continue to rise, as well. This puts a lot of pressure on insurers and employers to control costs. The two most common ways to do this are through raising deductibles and increasing co-pays.

A deductible requires the insured to pay a given amount toward health coverage before the insurance company is required to begin paying. The insurance company considers the amount of the health insurance deductible when determining how much the premiums for the health insurance coverage will be. The higher the deductible is, the lower the premiums are likely to be.

Co-pays are in addition to deductibles. If an employee has a $50 co-pay and a $5,000 deductible, then the insured is responsible for paying for the first $5,000 of health care costs under the policy. After the deductible has been met, a $50 co-pay must be paid each time the employee makes a claim.

This begins all over again the following year, when the deductible again must be met before the insurer will begin paying.

So a considerable gap in coverage is built into the structure of health insurance! And that gap is growing. In addition, there are expenses associated with being ill or injured that are not covered by most policies. Put these things together, and it is easy to see how households are vulnerable to a shortfall.
Do you have a recent success story you can share about one of your clients?
Such stories exist, but client confidentiality and HIPAA prevent me from sharing even the whiff of an anecdote.

What I can say is this: I am amazed at how many accidents, illnesses, hospitalizations, and other bad things happen to good people every day. And when these things happen to my clients, they can count on me to be there to help. I assist with claims, visit clients at the hospital, and make house calls when people are off their feet.

The successes come when I see the relief that people experience upon receiving payment. You can almost feel the healing beginning.
List the top ten things you respect about AFLAC?
Ethical

Reliable

Affordable for working people

Helps people when they need it most

Respectful of Agents

Solid professional team

Person to person sales model

Forward thinking

The Aflac Cancer and Blood Disorders Center for Children

And, of course, The Duck. Very much to be respected.
Is Aflac for businesses? Or individuals? Who can qualify?
You do not have to get Aflac through an employer. We have a great line of policies for individuals at rates designed to fit your budget.

For businesses, it's a real win- win for you and your employees. The cost to you of providing your employees access to Aflac is: Zero. Zip. Nada. But your participation enables your employees to enjoy a group rate, pre tax their policies and have the convenience of payroll deduction. For employees, the benefits are often a lifeline. For the business, it's a competitive benefits advantage at zero cost.
Sue, many people are confused about the new changes to the health system. How can you help them navigate this?
This is one of the most important parts of my mission. If you feel confused, you are not alone. Most people are confused. Most businesses are confused. To help with this, I am offering Health Care Reform consultations to local businesses. I have some great presentations, with accurate, up to date information. You can also check out my Local's Guide monthly column, or my Facebook page for more information. In the coming weeks I will be producing a four part radio series, interviewing experts in the field, who will share their insights and views- as well as answering your questions. Stay tuned to KSKQ. Change is coming soon to Oregon. The health care exchanges begin enrolling THIS October. Post your questions @ Facebook.com/Aflac.SueCarney.
You mentioned to me that you had grown up in Los Angeles and that you knew what family was about but had never experienced the magic of community until you moved to Ashland. Tell us about it.
Well, LA's a big place. My university, CSU Northridge, had 35,000 students! I suppose, finding ourselves in such circumstances, in such a big town as LA, we form micro- communities, and as we go through life we begin to connect the dots between them. I imagine that after a lifetime of making connections, LA could seem like a small place, to some people. I wasn't there long enough to see it that way!

Coming to Ashland was a big change. It took me years to understand, for example, that if someone was honking their horn at me, it did not mean they were harassing me- it meant they knew me. Therefore, I would be seeing them again. And again. Therefore, a simple smile and wave of the hand would be best, as opposed to flipping the bird. It has been very good to live in this environment, and learn about community in a town that values it so highly. These days, I'm getting to know a whole new face of the town- our amazing business community. And I'm getting to see so many of my longtime friends in their workplaces for the first time. Every day brings a new discovery!
Your top ten favorite places in Ashland?
My ScanDesign® recliner

Lithia Park

North Mountain Park

The Bricks @ OSF

The Siskiyou School

The Ashland Food Coop

Boulton & Son

Greenleaf breakfast by the creek

Standing Stone patio at dusk

Smithfield's for lunch
And so, so many, many more…
Sue, we are going to start seeing you out and about performing in Ashland.
Yes! This summer I'm producing two weekends of music and dance at the OSF Green Show. First up- The 4th Annual Elizabethan Music and Dance Weekend, June 28,29,30 on the bricks at OSF. Authentic Elizabethan Dance with the Newcastle Country Dancers on Friday and Sunday. My solo show- Music of Shakespeare's Time on Saturday. Then in August, a world premier of my newest composition: Reveal! with choreography by Lisa Long. August 9 – 11.

The Aug 10 show features some of my other pieces and a Butoh installation. What's that? Come down and see. All shows free of charge, at the OSF Green Show. Downbeat is at 6:45. Hope to see you there!
How can someone get a hold of you and start learning more about AFLAC?
Sue Carney
541.864.9439
susan_carney@us.aflac.com
Any last words or comments for our readers?
I am proud to be Ashland's LOCAL Aflac agent. When you do business with me, you are building the local economy. My earnings go right back into local businesses, and I support local causes. Because I live and work here, I am accountable, accessible, and genuinely engaged with my customers. And, when I step into your business, know that I am coming with a genuine desire to discover if I can be of service to you.