Articles
Spa Director Getting Back To Her Roots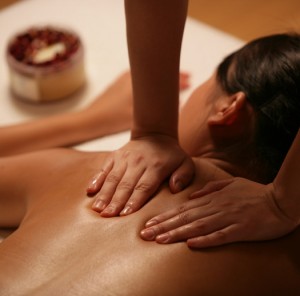 The Phoenix Day Spa & Salon, an AVEDA Concept Center, is pleased to announce that Jessica Vineyard, Spa Director, is coming out of retirement after nine years to provide hair services to clients in the Rogue Valley. Jessica is a Master Stylist, color specialist, salon educator and Spa Director.
Jessica started her career in the early '70's at the tender age of 16. She received her advanced training as assistant to the owner of a very high-end salon in southern California. She eventually worked her way up to Salon Educator and platform artist, working on stage at regional hair shows in the L.A. area. She and her former husband opened their own salon in Newport Beach, California in 1986.
Jessica continued with her career when she moved to Ashland in 1993, quickly establishing a clientèle of professional women, men and their families. After graduating from SOU in 2001 with a B.S. in chemistry she retired from doing hair. Jessica went on to graduate school at Oregon State University, where she eventually discovered that industrial chemistry was not her passion. She returned to southern Oregon and bought The Phoenix Day Spa & Salon in Ashland in 2003.
Although Jessica returned to her roots (no pun intended) in the beauty industry as Spa Director of The Phoenix, it wasn't until very recently that she decided she wanted to spend a few hours a week working in the salon. Since color was always her specialty, Jessica loves combining the science of chemistry with the art of hair color. "Aveda's haircolors are up to 96% botanically based, which speaks to my love of natural ingredients. The colors I can achieve are gorgeous and leave the hair in amazing condition," she adds. She also excels at designer haircuts and styles.
Since returning to Ashland, Jessica has been active in the community as a volunteer, teacher, business owner and mentor. She is very proud of her staff of 20 employees, each of whom are the best in their respective fields. "We only hire the best," she says. "It's how we create and maintain The Phoenix Experience for each and every guest, every time. And I am very excited to be back in the salon, full of fresh ideas and creativity."
Jessica is working Tuesdays from 12 to 6 and Wednesdays from 12 to 7. For more information contact The Phoenix at 541.488.1281, come see us at 2425 Siskiyou Blvd, Ashland, or visit our website at http://thephoenixspa.com.