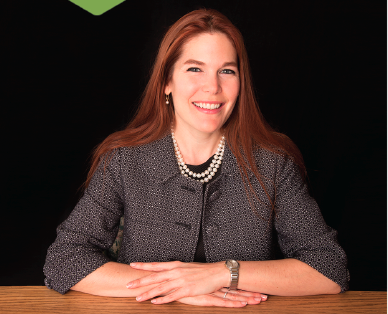 Evergreen Law LLC
THE "SKINNY" ON SMALL BUSINESS ATTORNEYS – AND WHY EVERY COMPANY SHOULD HAVE ONE
From my nearly twenty years of experience practicing corporate and business law in New York and now Ashland, the four questions I have encountered most often from people during the business start-up process are:
Q: Do I need an attorney for my business?
Q: What does a business attorney do?
Q: When do I need a business attorney?
Q: Can I just start my business without an attorney (to save money), and only hire one when issues arise?
In this article, I will answer these threshold questions, by focusing on what I, as a seasoned business attorney, can actually do for small businesses, as well as the importance of having a business attorney early on in the start-up process, in order to prevent avoidable and costly problems in the future. In doing so I will also attempt to dispel some general misconceptions about business law by highlighting some frequent mistakes made by small business owners.
HOW A BUSINESS LAW ATTORNEY IS LIKE A LEGAL "DOCTOR" FOR YOUR SMALL BUSINESS
Whenever I consult with a new business owner, I always make a point of telling them up front that there are two key professionals every business should have from the beginning of the start-up process: a good accountant (for bookkeeping, payroll, tax advice and preparation) AND a good business attorney.
A business attorney's primary role is akin to a legal "doctor", providing legal "preventative medicine" for your small business by helping to protect and maintain its overall "health" and financial "well-being". Sure, hiring a business attorney during the planning stage of your company requires some effort and expense – but, getting properly organized can lead to huge savings down the road, in terms of both time and money, if it ultimately helps you avoid costly issues and/or litigation in the long run.
While a business attorney can also help protect your business once serious issues have arisen, hiring one before the problem arises will help to ensure that you have taken the necessary steps to prevent such problems from arising in the first place. Much like a legal "doctor", the money you spend on "preventive medicine" for your business will always pale in comparison to the legal fees you would otherwise have to pay if you waited until your business needs to be "rescued".
Equally important to highlight, is that hiring an experienced business attorney will allow you the time and energy needed, as a new business owner, to focus on other critical aspects of your business, so you don't have to spend the time trying to figure out the correct legal documentation and/or processes yourself.
KEY AREAS THAT AN EXPERIENCED BUSINESS ATTORNEY CAN ASSIST WITH:
FORMATION – DECIDING ON THE RIGHT BUSINESS STRUCTURE: Choosing between an LLC, C-Corp, S-Corp, or other business type is critical for the long-term "health" of your business. The wrong choice of entity type can be incredibly expensive to fix later, as this will typically require a re-structuring of your company and necessary revisions/amendments to all related documentation. While new business owners sometimes opt to form and file "one-size-fits-all" corporate agreements through popular online legal services such as LegalZoom, an experienced business lawyer will walk you through potential formation pitfalls and ensure that the requisite business agreements are individually tailored to your unique business needs, both now and for the future.
PREPARATION AND NEGOTIATION OF KEY BUSINESS CONTRACTS: Deciding what key agreements you will need, and tailoring them to your unique business needs — from hiring employees or preparing an employee handbook, to dealing with third party vendors, reviewing/negotiating a lease agreement, or helping you navigate through the applicable SEC regulations when accepting outside capital investment — is something an experienced business attorney can assist you with. A business attorney can also negotiate and advocate for your business if a contract dispute or breach arises.
REAL ESTATE – NEGOTIATION AND DISPUTES: Whether your business is leasing property or in the process of purchasing it, a business attorney can assist with the preparation and negotiation of commercial property agreements, while helping you navigate the complex and often confusing real estate and commercial tenant laws.
RESOLUTION OF BUSINESS ISSUES/CLAIMS: Both new and established businesses can be faced with issues relating to employee disability and sick leave, discrimination, sexual harassment claims, or workplace safety concerns. A seasoned business attorney can aid clients in understanding the applicable laws and best practices, outlining the applicable parameters, and drafting the necessary documentation needed to prevent or address such issues.
COMPLIANCE AND RISK MANAGEMENT: Every small business owner can stand to benefit from having a business attorney on retainer who can advise clients as to compliance concerns, while providing assistance with the development of adequate parameters and systems to both monitor and minimize potential risks.
INTELLECTUAL PROPERTY PROTECTION: A business attorney can also help to ensure that your confidentiality agreements with current and former employees, or non-disclosure agreements with third party companies, are upheld to the fullest extent of the law. With years of intellectual property law experience, I also assist small business clients with the registration and protection of their company's trade name(s), trademarks, and copyrights. Without this protection in place, your company's most coveted trade secrets and its goodwill are left open and exposed to the threat of being infringed and/or usurped.
MERGERS AND ACQUISITIONS (M&A): If you are contemplating your existing small business either buying out a competitor or being acquired by/merging with another company, it is critical that you don't make the mistake of not having an experienced business lawyer to advise and guide you through each critical step of the process, and to ensure that your intended transaction remains compliant from a regulatory perspective.
__________________________________________________________________________
"What are lawyers, really? To me, a lawyer is basically the person that knows the rules of the country. We're all throwing the dice, playing the game…moving our pieces around the board, but if there's a problem…the lawyer is the only person that has read the inside of the top of the [board game] box."   
                                                                                                                             Jerry Seinfeld
__________________________________________________________________________
DON'T WAIT UNTIL IT IS TOO LATE.
In my experience, a lot of first-time business owners will try to put off engaging a business lawyer, like myself, until they are faced with a serious issue or they've already been served with legal papers. As I have tried to demonstrate in this article, this is a big mistake. The time to hire a good business attorney is before you get to this point, when it is typically too late to get the necessary protections in place.
Business owners who wait until the problem has already occurred, retain much less control over how much money in legal fees will ultimately be required for a business attorney to resolve it. The fees that a business lawyer will charge to set up your company properly represents only a small fraction of the fees that a litigator will charge to get your business out of trouble, and usually with no guarantee of success.
HOW EVERGREEN LAW GROUP, LLC, CAN HELP.
At Evergreen Law Group, LLC, we are able to offer small business owners the unique advantages and experience of a big firm, without the expensive overhead and legal fees. With almost twenty years of experience in corporate and business law, both in New York and now Ashland, I possess the requisite skills needed to advise you as a business owner and to help your small business thrive.
Reach out to Evergreen Law Group, LLC, today to see how we can help your business develop and maintain the protections needed to ensure the continued "health" and "well being" of your small business.