Written and directed by Ashland filmmaker Katie Teague, and produced by long time Ashland resident Victoria Markham, RE:MEMBER is a documentary film with a mission: to un-silence grief in a culture that has buried and forgotten the essential art of grieving.
When Victoria Markham's three-and-1/2 year old son, Koa Nakai Markham, died tragically in an accident, so did a part of her. As a shattered and bereaved mother she courageously willed herself to step vulnerably into her grief walk, in order to retrieve her life force and recover her soul. But what she found was also traumatizing: our modern culture's aversion to grief and lack of emotional intelligence to journey with her into the dark world of sorrow.
Our culture has forgotten its grief ways. Being given five days of bereavement leave at work when a beloved has suddenly died or subtly shamed for having not "gotten over it yet" are common reflections of our societal deficiency.
Gasping for air and a regenerative way forward, Victoria sought out professionals who are working to bring back soulful grief ways: Francis Weller (psychotherapist and author of The Wild Edges of Sorrow), Dr. Joanne Cacciatore (author of Bearing the Unbearable), and Dr. Ted Waird (founder of Golden Willow Retreat). With a deep background in nature-based rites of passage and eco-psychology, her journey also took her into the indigenous cultures of Hawaii, Mexico, and the Diné, in search of more vital ways of being with and moving through such life-altering grief.
Over the course of a year, the film follows Victoria's purpose-driven journey of becoming a "grief guide" for others, driven by the depths of her own experience and a passion for serving "those who are to come next."
In my interview today I speak with Victoria about the upcoming premiere of RE:MEMBER in Ashland, Oregon.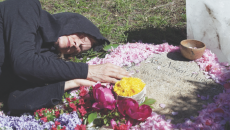 Victoria, thank you so much for all that you have shared and for being with us here today.
Thank you, Shields. I am very grateful to you for your service to the community and especially grateful that the LocalsGuide keeps such real stories circulating in our community. It's a true gift.
To begin with, what is the goal for our interview today?
We wish to bring awareness about the film as it begins its maiden voyage into the world — and more broadly, to bring to light our collective need to remember the deep art of grieving. Inspired by the death of my son Koa and Katie's nephew Stephen, we have poured our hearts into making this film for the grievers who need resources.
When and where will the film be shown?
We have two screenings to announce:

August 15th and August 26th at 6pm. I will be doing two private home showings for people interested in helping to fund the distribution of the film. We are in the active process of fundraising $60,000 for distribution and are encouraging the community to come see the film in an intimate setting with me and discuss the film's goals. Anyone interested in helping fund this ambitious project is encouraged to come. You can reserve a seat by calling me at (541) 261-1870.

The premiere for the film will be at the Varsity Theater in Ashland, OR on August 28th at 6:00pm, with a second showing September 6th at 6:00pm. Doors open both nights at 5:45. Tickets will be available online (sign up for the newsletter at www.rememberdoc.com to get information) and also sold at the door for any remaining seats.
Victoria, RE:MEMBER can also be viewed and shared online. How can this be done?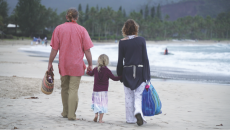 The film will officially launch at the end of August around the time it premieres in Ashland. It will be available for streaming and downloading online through various digital platforms, including a bundled package that will offer bonus footage of the three complete interviews with the grief experts interviewed for the film. There will also be an opportunity for anyone to host a screening in their community or organization. All of the information will be accessed through the film's website (https://www.rememberdoc.com/).
Specifically, how can we as a community help you and support your film getting out into the world?
Make a tax-deductible donation to our distribution costs of $60,000.
Purchase the film online.
Gift it to others.
Share it with friends, family, colleagues directly.
Like the RE:MEMBER Facebook page.
Help us spread the word on social media.
Host a screening in your community or organization.
Send us your testimonials so we can track and share the film's impact.
Victoria, will you please talk to us about your decision to go public with your story and share it in this upcoming film? You say that "we are making this film for those who are going to come next".
One can not consciously see the lack of resources in this country and not want to do something to help those who will be the next ones to suffer a terrible loss. After feeling so much void of supportiveness in our culture around death and dying, I knew that I had to share my story to help others.

Personally, I knew almost immediately that if I isolated myself and tried to handle this level of anguish on my own, I would not make it through. Sharing openly and asking for help felt wise and emotionally intelligent.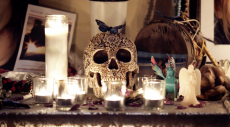 How has making the film changed you and/or how you view your own experience?
I can see clearly now that it is essential to be honest — to be real and transparent in service of others. We are in the era of really feeling the power of relationships and truth-telling about what it is to be human on this earth.

The film has taught me that we Grievers need to stand up and unite. I feel our ability to relate to others on the bereavement path is the number one resource we have as grievers. Those who are ready to speak and illuminate their own paths forward will reverse the almost complete extinction that has happened with the grief walk.
What has the feedback been from those who have seen the film? And how do you see it changing those around you?
We held a pre-release screening in June for over 250 people. We saw an immediate and overwhelming interest in this issue. A particular highlight of that turnout was that there were over 25 kids in the audience, ranging from age 5 to 18.

Here are a few comments from the crowd:

"Thank you to Katie for walking with Victoria Markham through her very real-life grief journey, capturing it on film, and making it a beautiful, accessible piece of art for the world to see, experience and grow from!"

"Such an excellent film. If you haven't seen it already, put those dates on your calendar and prepare to be cracked wide open in the best kind of way."

"This movie carries a message of GRACE, LOVE and ACCEPTANCE emBodied by those Who have faced Loss the way I have. I honor the Courage and commitment to Healing that Victoria Markham shows with a broken OPEN Mother's Heart?"

"It was/is beautiful, and brilliant, and heartbreaking, and needed. Thank you for walking this path so bravely and openly, and for touching and teaching us all. "

 "Thank you Victoria Markham. Your courage, wisdom and artistry have changed my life. How phenomenal to see this gem of a film on the brink of reaching many, many others. Without the truth of grief, we cannot feel the beauty and love in the world."
How has our community and the help and support of specific individuals stepped forward to help you along this journey?
Well first I have to start with Katie Teague, the filmmaker. Her selfless focus and many hours of volunteering day and night, and her eye for making a beautiful story out of pain is, in essence, what made the documentary possible. Without her, it was just a story I lived. And it was a story she shared, in a way: midway through the making of this film, her teenage nephew died suddenly in an accident; at that point, Katie turned her full heart into making it into a giveaway for all of you.

Both Stephen (Katie's nephew) and Koa (my son) made way for this film to come into fullness. Ultimately, we dedicate this film to the message they sent with their short lives.

The next honorable mention is all of you who donated money, time, food and materials to make all of our film events possible. We had donations from all over the country. People who just believed in this film gave whatever they had from the goodness of their hearts, and the collection of generosity made a film that has already helped so many. The LocalsGuide has been really generous with attention, covering this story for the community three times.

A special bow of gratitude goes to our executive producers Ben Stott and Andrea Daher Alcici, who funded over half of the film.
Victoria, please take us more into the process of making this film.
I will leave this one to Katie as the filmmaker. Here is her response:


DIRECTOR'S STATEMENT: In October of 2017, I was introduced to Victoria when she was seeking a filmmaker to help tell her story. I was immediately captured by the heartbreak of Koa's death, her transformation through the agent of grief, and her unyielding passion for making a sacred space for grief in our culture. It was clear to me that she is a carrier of an important message.?Over the following months we dialogued deeply, both building rapport with each other and mutually listening into how to tell this story. Then our filming began in earnest in July 2018, when I flew to Ashland, Oregon to document a three-day retreat she facilitated with four other bereaved mothers. It was intimate and profound, and it affected me. I was beginning to more clearly sense the timely need for this film, that it could serve, beyond child loss specifically, our culture more broadly that is in the throes of systemic breakdown, ecological disruption and loss of life and ways of being on a global scale.

I walked away from those three days with Victoria's words echoing eerily in my head: "This film is for those who are to come next."?Less than four weeks later, my 18-year-old nephew Stephen was killed in a car accident, 20 seconds from home and one day away from leaving for his first year of college. He is my sister's son. There is no way I ever could have known that my only blood sister would be "the next."

I reluctantly left my devastated sister two weeks after his death to meet Victoria in the Southwest for our previously scheduled interviews with Joanne Cacciatore and Ted Waird. These circumstances will always remain disturbingly uncanny, inexplicable, and so much greater than me. What started as a compelling project, became a humbling, deeply personal and transformational one for me as the director. Naturally, my nephew's death cooked me in my own grief stew, deepening my focus and relationship to the film, and thereby certainly influenced the story that eventually manifested. I like to say "it's the story underneath the story that's not in the story but that guided the story."
The film eventually evolved into a full-length documentary. Now what is next?
Yes, the final film is 79 minutes long. We have submitted it to a dozen film festivals and are gearing up for official launch in late August. We will engage a grassroots outreach effort to spread awareness of the film so it reaches those who it will most serve. We are still receiving donations for the distribution of the film. Those can be made through the website: https://www.rememberdoc.com/

In September I am personally launching a course platform website www.LifeCycleCenter.com that will have groups for grievers to connect with and certifications for those who work with grievers. You can see more information on that below, and you can sign up for updates at that web address.
Victoria can you please talk more about the practice of privatized pain in this country?
Well I can tell you that the awareness and resource base for those in pain is rapidly improving. We are bringing the almost extinct and yet tremendously necessary practice of grieving back into awareness. People are now valuing personal story and feeling the exhaustion of being so private.

Rather than address the private pain I want to state that being a truth-teller and openly sharing is becoming the new norm. We are not able to continue to sustain lives that are so hidden from one another.

On another note, I want to really acknowledge how many deaths there have been in our community. We are still practicing privatized pain here. We should know who the local townspeople are who perform memorials. We should know and name our local morgues who are willing to help families with logistics. This should be true everywhere; these services should be weaved more openly and intentionally into the fabric of our communities.

Most importantly, there should be a community grieving space. A place where we can gather and share around the ones who are passing. I am working on this through my nonprofit, LifeCycle Global.
Victoria, will you please talk more about common misconceptions that occur in our society around grieving?
Well it is widely known how much losing a loved one can hurt. I think a common misconception is that loss is all pain. One thing nobody really counts on is beauty existing alongside the pain. The most unexpected beauty. It's not the kind you get from living….it comes from something precious dying and having walked so intimately with life on Life's terms (not our own). I like to think of it as a hidden gem for those who walk through something that we as humans would never choose for ourselves — yet there it is.

Another common misconception is that it's dysfunctional when "People are not getting over it."

People simply don't. You do not just "get over it". You get through it, eventually arriving at a place where you live something else besides just loss. Notice I said "live something else besides loss," meaning alongside of the deep loss something else begins to happen. We learn to live with Loss and move forward with it–not burying or denying it, not getting stuck, but integrating it into our lives where it belongs, as we keep evolving.

Loss of a loved one is a total transformation of life as we have known it. Whole standards may be feeling it's time to move on. What they don't realize is that with major loss comes a whole-life review of all of the grievances we have ever had. Old bereavement we didn't deal with and losses we were not able to handle when they happened — those all come up for review. So we find that we don't just grieve the loss of one person or circumstance….we grieve our belief systems, question our faith, appraise our life path, grieve unlived parts of ourselves, cry over the loss of control, grieve what we wanted compared to what happend. It takes a lifetime. Grief is not an isolated event; it is a catalyst. When we don't take this holistic, comprehensive overhaul into account, we make the mistake of rushing someone through their grief — as if it is a single blip on the screen, rather than what it is: a fundamental and permanent part of our humanness.
How can parents talk about and share the concepts of the film with young children?
Be honest. Start young being honest about death. Don't cover it over. Let them feel fear or sadness.
How do you imagine these conversations can get incorporated into educational settings and or the workplace?
Not only do I imagine it, I feel it is absolutely necessary, and I am working on it as we speak.
What would you like to see begin to emerge in our culture and communities?
Community grief rituals done at least quarterly. Education on how to die a natural death and how to bury our loved ones with intimacy.

Medications and therapy take a back seat to open sharing and community support.
Please talk about designated places to memorialize our loved ones and what this would look like.
I want to call on the city of Ashland to create a memorial place for residents who have passed. Memorials are often intimate and not communal, yet in small towns like ours, sorrow is borne together. I envision a soulful community space that displays the names, and perhaps the photos, of those who died in our community, where anyone connected to those who have passed may memorialize or make offerings, and where people might feel less isolated in their grief.

Going further, I want to ask all communities to create a dynamic space where their departed townspeople can be recognized and where those left behind can openly remember and show respect. In this way, we can begin to restore grief to its rightful place in our collective consciousness: intimately close alongside joy, beauty, and all the other states we naturally cycle through.

We have buried death and bereavement to our own peril; bringing grief out of the shadows is fundamental to our healing.
Would someone in our community be willing to step forward in starting this initiative?
I would want someone willing and able to see it through. I have ideas but would want a group of others to activate the ideas or create their own. As a 501(c)3, my nonprofit, LifeCycle Global, can hold the donations so people can do it as a tax deduction. I have a dome donated by Pacific Domes that can be a meeting place for organizing any events or initiatives. Call me for details: (541) 261-1870.
Victoria, will you please tell us more about the work you are doing with LifeCycle Center?
Please go to LifeCycleCenter.com and put in your email address to receive updates and learn more about my personal offerings.

LifeCycle is a center dedicated to providing a virtual healing forum that addresses the broad spectrum of grief and bereavement we experience within the cycle of our life span. Our intention is to offer high-level, emotionally intelligent support for people crossing the various thresholds and initiations of life.

As we collect wisdom from all of the major minds and hearts currently contributing to the world of grief, we will create a collaborative and go-to website for the resources grievers need. We will provide group forums for individuals, families, schools and educational facilities that are experiencing or providing treatment/guidance for loss and trauma.

Throughout it all, fair access will remain a chief value of ours, so that the largest number of people may benefit from this information. Our main provision is to concentrate our efforts online (through the website, film, online courses and social media), so that individuals can educate themselves regardless of their location. We are also committed to providing these resources at an affordable rate and nourishing a scholarship fund though LifeCycle Global, so that everyone can use these resources, regardless of their socioeconomic status.

Go to my website LifeCyleCenter.com to learn more about my grief ritual trainings and workshops.

September – I will launch a 30 day writing program for grievers. New writing groups will begin every two months.

December – 6 week certification program for people who work with grief in their profession or leaders supporting grievers in their community. Offered 4 times a year.
Is there a specific wishlist we can assist you with?
Come see the film and help spread the word.

Any free or reduced cost marketing to get the word out is helpful — podcasts, articles in papers etc.

Another important element is people who want to organize film events. Our website will have packages to host the film with our support. Maybe you know people in other communities who organize groups and would want to bring the film to their town.

Sign up for our updates at www.rememberdoc.com and to make donations. Monetary donations will help to see the film forward into the world.

Connect with me personally though www.LifeCycleCenter.com.
Are there any last thoughts or comments you would like to share with our readers?
I am honored to have the opportunity to make this film for whoever it will help. I am offering my own story with total transparency in hopes of influencing all of us to stand up and do what we can to create more resources and find ways of honoring our bereaved and those who pass.

I thank Koa and Stephen for their help from the other side and my community. I have a best friend of 30 years, Talja Rodriguez, who walked beside me every step of the way; a midwife and mentor, Laura Roe, who I still lean into weekly to help move me though life; and a husband, Andrew Markham, who has walked alongside this grief journey in impecable ways. Ben and Adrea, dear friends and community members who funded over half the film, Julie Freed — who has been a total catalyst in making this all happen — all the mamas in the film who are my dear sisters, Leslie King, Melissa Goodblanket, Dine Justino, and the list goes on…
Victoria, thank you so much for what you have shared.
It is truly my honor… Truly. Thank you Shields, You are a gem for this community.
Learn More:
Victoria Markham
www.LifeCycleCenter.com
www.rememberdoc.com
(541) 261-1870