Interviews
BrainJoy – Neurofeedback, Nutrition… Naturally!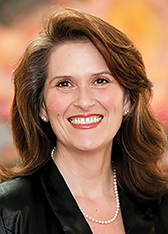 In 2011, along with her husband Mark, Kathleen Kellenbeck co-founded BrainJoy, offering NeurOptimal® Neurofeedback. In 2016, neuro nutrition analysis and amino acid supplementation were added to BrainJoy's services. Together, neurofeedback and neuro nutrition assist clients in overcoming addictions, stress, sleeplessness, eating issues, chronic pain, deep sadness, post-traumatic stress, anxiousness, learning challenges, brain injury, struggling with memory loss and other life challenges. Now, clients also come to BrainJoy to improve their cognitive abilities, academic performance, sports performance and overall quality of life. Brainjoy is also incorporating Nutrition Therapy into the practice as well.
We spoke with Kathleen recently to learn more about the Rogue Valley's first and only Neuro Wellness Center and the fantastic results it offers. Kathleen, thank so much for speaking with us today. Please introduce us to BrainJoy.
BrainJoy is a special place where people come to relax, rejuvenate, and refresh body, mind, and spirit. It is by enhancing the resilience and flexibility of the brain and central nervous system that these results are achieved. We use industry-leading neurofeedback from NeurOptimal®. Think of NeurOptimal® as a world-class fitness training for the brain. NeurOptimal® sessions return the brain and central nervous system to a stronger, healthier, and more natural state. During a typical session, the client reclines in a zero-gravity chair as EEG sensors are placed on their head and ears. These sensors measure and the computer processes brainwave activity, returning therapeutic signals embedded within a beautiful composition of music. The response of the brain and central nervous system is as though someone 'pressed the reset button,' bringing the person back to a more optimal state of functioning. The client may sleep, meditate, read, journal or watch a video during session.

Their participation is passive. The work is equally effective regardless of what they choose to do, and they generally come out of the session feeling refreshed and rejuvenated in a mere 45 minutes!
Tell us about the unique space you have created for BrainJoy.
While the services we offer are well-suited to Ashland, our desire was to have a central location available to more of Jackson, Josephine counties and the surrounding areas. We opted to place our office in Medford, centrally-located at 1007 East Jackson Street, just down the road from Tinseltown. The office is a warm and welcoming little home converted to an office. We have lots of both on- and off-street parking. The inviting landscape out front and attractive decor inside make BrainJoy's office feel simultaneously spa-like and homey.
I understand you are now offering new remote sessions for clients out of the area or who need to squeeze in a session without the drive.
We love seeing clients in person at the office, however, sometimes it is just not practical. We often work with multiple generations or family members from children to parents to grandparents. Sometimes we will work with someone whose mobility is such that they need to stay closer to home while they are healing or they live a few hours away. Especially during these winter months, staying closer to home is preferable. For these reasons, we have incorporated mobile and remote services.  For the NeurOptimal® neurofeedback, we offer a Rental Home Unit which is reserved in advance and available by the month. We train the client on equipment use in the office and send them home prepared to administer the sessions for themselves. With the Neuro Nutrition and Nutrition therapy, we offer video Skype sessions which may be recorded for the client to review at their leisure. In short, our clients are able to get their needs met in the comfort of their own homes.
Kathleen, you recently received a new certification.
Yes indeed – I have spent the past year studying Nutrition Therapy. As Nutritional Therapy Practitioner (NTP), I am now certified to offer Functional Evaluations. This process allows me to make very specific personalized nutritional recommendations to balance body chemistry and achieve optimal wellness. Nutritional Therapists know that health is built on certain biochemical foundations. These foundations are digestion, blood sugar balance, mineral balance, fatty acid balance and hydration.

We understand that a properly-prepared, nutrient-dense diet of whole foods provides the ultimate foundation for optimal health.

Achieving optimal health through nutrition is best done in a series of small steps. We don't feed steak to babies, neither do we make radical dietary changes from the get-go. We work with clients who are committed to their own wellness, finding the bite-sized action items and achievable goals to succeed every step of the way. The first week's goal may be merely to increase water intake for one person while for another it could be to add some foods and eliminate others. This is what it required. This is what I am now able to do at BrainJoy. Additionally, I have been studying Neuro Nutrition for the past two and a half years and expect to receive my certification in this work any day now.
Can you talk more about the difference between Nutrition Therapy and Neuro Nutrition Therapy?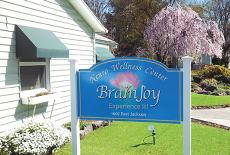 Depression and anxiety have tripled in the last ten years. Neuro Nutrition Therapy (NNT) without the use of caffeine, alcohol, tobacco or antidepressants rapidly improves a client's mental and emotional wellbeing. BrainJoy utilizes brain-fueling, brain-chemistry-balancing amino acids combined with a balanced-protein, healthy-fat, veggie-rich diet to achieve predictable and dependable results. Neuro Nutrition Therapy lifts the dark cloud of depression, restores motivation, relieves anxiety and stress, comforts oversensitive feelings, releases emotional eating, promotes recovery from addiction and provides a reliable alternative to antidepressants and other prescription medication. Neuro Nutrition Therapy begins with a 4-part questionnaire to identify one's mood type. Once a mood type is determined, additional questionnaires are used to hone in on the client's needs more specifically. We then proceed with an intake interview to obtain a full picture of the client's needs and goals and to determine whether they would be a good fit for NNT. If a good fit is determined and the client wishes to proceed, targeted amino acids formulas and other nutrients are trialled and selected to meet the client's specific needs. The goal is to enhance and support the brain's neurotransmitter functions. Often clients have a challenged digestive system which inhibits adequate metabolism of amino acid and other nutrients from food consumed, making adequate brain chemistry and neurotransmitter production difficult. Fortunately, neurotransmitters are readily restored with proper supplementation. As you can imagine, essential to our job is educating the client on a healthy diet to ultimately replace supplements with live food.

Beyond healing and improved health, Nutritional Therapy is about educating our clients to the true root causes of their symptoms, providing the opportunity to prevent reoccurrence. Our Nutritional Therapy services include full nutritional assessments, functional evaluation with lingual neuro testing, client-specific nutrition therapy protocols, and bi-weekly nutritional coaching. We offer services to individuals, families, couples, and small groups.

As an NTP I administer both Functional Evaluations and Lingual Neuro Testing (LNT).  Together they are the difference between a generic nutritional therapy plan and an extremely effective personalized one. Functional Evaluation involves palpating various meridian points to determine what organ systems need support. Following a Functional Evaluation, results are correlated to the health intake survey to confirm the evaluation's findings. Next, Lingual Neuro Testing (LNT) is performed to ascertain which therapeutic nutrients are needed by the client's body. To do this, we have the client place a nutrient in their mouth and hold it there for 30 seconds, then re-palpate the meridian points which correspond to the organ system we are testing. If a nutritional supplement is supportive, test improvement can be vast – taking an initial adverse score of 10 to a 2 or 3. This is a positive sign that the nutrient is needed. Multiple supplements are tested to find the most useful one(s). When the client returns for follow-up visits the overall process is repeated, until the client is symptom-free and consistently feeling well.

Combining NeurOptimal Neurofeedback with Neuro Nutrition and/or Nutrition Therapy creates exponential results for clients. It moves them further and faster to the state of health they desire. Equipped with more knowledge and a deeper understating of what is necessary to maintain their health, clients are empowered to succeed on their own, soon only coming in for the occasional tune-up!
Kathleen, will you please tell us more about some of the principles and philosophies that have gone into creating BrainJoy.
We are here to be of service, to support and empower. Personally I feel that our job is to do our self out of a job. By educating and assisting our clients to make healthy choices, we strive to empower their health and support body, mind, and spirit. We are also here to inspire clients to recognize the value, purpose, and benefit of self-care. In the same way one maintains their car with oil changes and tune-ups every so often, our bodies deserve this care as well. Additionally, whatever we put in our mouths directly impacts our brains.

To encourage our clients, we show them how they can maintain their newfound balance or reclaimed resilience with the neuro nutrition and nutrition therapy. Happy tummy, happy brain!

On a more personal note, I use myself as a teaching tool. To be honest, as a woman of 55 who has struggled with weight and self-image since her teens, I initially felt ashamed to tell the world (or at least our local community) that I was studying to become certified as a Nutrition Therapy Practitioner. After all, I had gastric bypass surgery 17 years ago, lost 140 pounds, gained back 40 over the years and never did get down to my 'ideal body weight'… yet! We opened BrainJoy nearly 6 years ago because the neurofeedback had such a positive impact on my family and me personally that we had to share it in our community. I know I am a work in progress and always will be. I have found through as much transparency as possible, I am able to assist others despite the fact that I remain a work in progress. It is my greatest aspiration to be of service to humanity.  BrainJoy has allowed this to be the case.
How are these services being received by your clients?
Our client's responses are why we do what we do! Most people respond so positively. As is often the case in a healing process, our clients move through layers and levels of discomfort on their journey to optimal health. I liken the experience to a new pair of shoes. The old pair were my favorites. They were super comfortable and supportive and went with everything in my wardrobe but have been so worn down they have holes in the soles, are no longer adequately supportive and look really weathered. The new shoes caught my eye, looked great and felt ideal when I tried them on, but breaking them in takes time and could cause blisters in the process. As a person progress in our work together going at their own pace, they recognize improvement and overall forward progress.

One lovely lady came to us having suffered with headaches which she said in the past had made her feel almost suicidal. She complained of enormous stress and tight muscles all the time. Her sleep was inconsistent at best and she described that she would wake up feeling like she had been run over by a bulldozer. After a few sessions of just NeurOptimal neurofeedback, she slept better and would wake up before her alarm clock feeling well-rested and energized. She described having a positive attitude, feeling clearer and more focused. Over time, she felt ready to make some changes to her diet, incorporating healthy fats, more fiber and protein, less refined carbohydrates, and drinking more water. We added some amino acid supplements and targeted vitamins and minerals. She had no idea that healthy bowel function meant it moves daily. After a series of sessions, her elimination became more regular and headaches also resolved. She said she was a changed woman. Now she comes for a single session tune-up every few months and we are so happy to see her!
Oftentimes your clients may be suffering from depression and/or lack of motivation. How do you work with this?
While it may be obvious to me as a practitioner that nutrition plays a huge role in someone's healing process, when they first come to us, feeling so down, unmotivated and overwhelmed, the easiest way to be of support is to sit them down in the chair and hook them up for a NeurOptimal neurofeedback session. Because this is such a relaxing and effective modality, usually within 3 or 4 sessions, the client is ready to incorporate some changes to their nutrition.

We make the services available and then allow the process to unfold organically. After a series of sessions, a client may realize it would be beneficial to also explore traditional tools to help them continue in their personal development. For that reason, we have a number of professional counselors and therapists in our network to whom we refer.
Kathleen, do you find any particular age being best suited to work with you?
Really, the work we do is suited from cradle to grave. Our youngest client so far was 15 months old and the oldest to date was an energetic 94. We often see two to three generations of family members including young children, their parents and grandparents. Teenagers come to gain a competitive edge both academically and athletically, or to support them through growing pains as they are learning to navigate the social dynamics of middle and high school. The majority of our clients are between the ages of 30 and 70 and from all walks of life. Because the brain is 10,000 times more unique than a thumb print, each client is amazingly individual. Although they may share many similar goals such as emotional stability, sleep, weight loss, and greater efficiency and organization in their personal and professional lives, how those goals are realized will look very different for each person.
Kathleen, can you go into a bit more depth to cover all the issues you are helping people with? Are there any specific conditions or issues you are best suited to work with?
Neurofeedback improves one's quality of life in as many ways as one can imagine. That being said, here's my disclaimer: we don't treat, cure, heal or diagnose. We strive to promote greater resilience and flexibility in the brain and central nervous system as well as overall balance, which in turn correlates with improvement and resolution of a variety of symptoms and experiences.

We often see clients with a combination of needs. One may seek to overcome addiction, depression, and anxiety while another may recognized that stress reduction via neurofeedback would help improve focus and memory. Some enjoy the benefits of neurofeedback for improving creativity and critical thinking. It is also really helpful with pain management. Weight loss is often a goal we see with clients, and while neurofeedback does not make a person lose weight, we have observed clients gravitate more easily to healthier choices in both diet and exercise, which often results in weight loss. It's always fun to work with athletes, either in school or as adults. The increased ability to focus is a profound asset supporting their goals, improving a golf game, a marathon runner's time and endurance or a dancer's ability to pick up choreography! We work with children to overcome learning disabilities, resolve ADD and ADHD issues, improve test-taking skills, sleep and address behavior issues. In fact, the American Academy of Pediatrics has designated neurofeedback as a Level 1 treatment for ADHD. We've also worked with gifted musicians and athletes to overcome performance anxiety.
What types of benefits do individuals often experience?
The best way to answer that is in their own words. Here are just a few testimonials from our clients:

"After BrainJoy, the feelings of anger left like the air out of a balloon.

I am focused and following my dreams! Set me free, allowed me to move forward! Forever grateful!"

CV ~ Medford, Oregon

"Doing Neuro-Nutrient Therapy with Kathleen has been a game changer for me! My food cravings have shifted from sugar to protein – I don't even want the things I used to binge on. I feel satisfied now when I eat, and my concentration and mood is solid and good. I am no longer finding myself in unexpected patches of despair. I have trackable momentum in my life and I know that I am here for myself. These seismic changes just sort of happened as I followed Kathleen's directives day by day. Kathleen's insights are extraordinary. Her sense of humor and pure faith in my success enabled me to look at some hard things and keep on taking the right steps. I am joyfully grateful! Thank you!"

CW ~ Ashland, OR

"The 13 sessions I had at BrainJoy helped me so much. The constant pain and muscle tightness I suffered with for the past two years is totally manageable without all the medications. I feel so good we are repainting our house. I have enough stamina to drive long distances and feel good enough to visit old friends.. I can't thank you enough."

TK ~ Crescent City, California

"When we first came to BrainJoy our daughter suffered with depression. It has helped her so much she is almost a different girl!"

DH ~ Ashland, OR

"I am truly thankful to Kathleen and her staff Tracy and Caitlin at BrainJoy. After my first treatment felt calm and relaxed. The very next morning I had the most peaceful and relaxed morning that I had had in months after suffering through too many mornings of severe anxiety! With my continued treatments I was able to reduce my medication and still feel peaceful and confident. It was just what I needed to have the mental clarity and peace of mind to change the life patterns that were contributing to my anxiety and feelings of being overwhelmed. I also appreciate that Kathleen is a Certified NeurOptimal Trainer and can offer helpful information and recommendations on diet and supplements that can help my brain while weaning off of medication under the care of my psychiatrist, who is very supportive of the training I have done at BrainJoy!"

LC ~ Grants Pass, Oregon

"Brain Joy has literally changed my life. I traveled an hour and a half to get sessions at Brain Joy because they are so worth it! I have suffered all my life from headaches and they have reduced at least 90%. My anxiety used to wake me up in the night in a panic and it is now gone! Before BrainJoy I used to not want to leave the house, and now I can be in public feeling calm and confident. I love the Neuroptimal method of brain training so much. Kathleen and her team are wonderful people who really cared about me and my progress. It was a wonderful experience and I would do it forever if I didn't live so far away!"

AT ~ Mt. Shasta, CA

"I'm so grateful to BrainJoy for the beautiful changes in my 14-year-old son after one full round of treatments. He sleeps through the night again, went from poor math scores to A's and has an elevated overall disposition. All parents want their kids to experience happiness, and BrainJoy has directly impacted my son's happiness. This, in turn, has empowered him to create success in many areas in his life. His results continue to grow as time goes by. Thanks again! You have been a real gift."

KG ~ Medford, OR

"I was astonished at the results after going through the BrainJoy experience. The clarity and sense of well-being gave me the ability to work at what I consider my maximum potential. The timing of the BrainJoy sessions was probably one of the busiest times of my career and I truly BELIEVE because of the sessions – I flew through the challenges with flying colors. Sharp, calm and focused is now my norm. The facility is impeccable and the staff outstanding — BrainJoy was definitely one of the best decisions I have ever made."

KF ~ Medford, OR

"BrainJoy is the BEST, REALLY it is!!!! I cannot explain in words but truly it changes your brain in such a powerful way! Our brain affects everything in our bodies. Heal your brain and you heal your body!"

JC~ Ashland, OR
Kathleen, thanks so much for speaking with us today. Do you have any last thoughts or comments you might like to share with our readers?
I have often found significant assistance and inspiration from those who have overcome great obstacles in their lives. While my journey and experiences may not have always been easy or comfortable, I trust that there is purposeful good in it all and that one day I shall put those life lessons to good use helping others. Life does get better. It CAN be easier. At BrainJoy we're here to help!
Learn More:
BrainJoy, LLC
1007 East Jackson Street, Medford, OR 97504
www.BrainJoy.com
541-622-6220
https://www.facebook.com/BrainJoy/
Comments