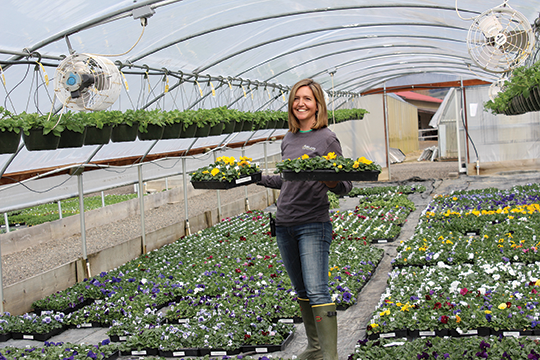 We've got a fresh assortment of summer and fall perennials just becoming available. Coreopsis is one of them and we've got three different varieties to choose from.
Coreopsis has always been a favorite of mine because of its continuous blooms all summer. It seems to be a very resilient perennial that gives dependable results year after year. If you haven't grown coreopsis it's definitely worth trying. All coreopsis attracts hummingbirds, bees and butterflies. To top it off they are also deer-tolerant, drought-tolerant, and heat-tolerant. It really is an ideal perennial for Southern Oregon.
Coreopsis Sunny Day is what I would consider a standard coreopsis, with large, bright, single yellow blooms. Its foliage is narrow-leafed and typical of most coreopsis.
Coreopsis Crème Caramel has thread leaf foliage, with smaller, more prolific blooms than the Sunny Day. The blooms are terra cotta in color, changing to a deep red as the weather cools.
Coreopsis Sylvester is like the Crème Caramel, in that it is a thread leaf coreopsis with smaller, prolific blooms. Its blooms are single, bright yellow.
By mid August we'll have our first planting of cool season veggies available. Each year we plant an assortment of broccoli, brussels sprouts, cabbage, lettuce, kale, onions, spinach, and more. Be sure to check our on-line availability list, updated every week to see what's new, or give us a call.