Interviews
DeAnna Sickler & Dyan Lane – Get A Jump On The Market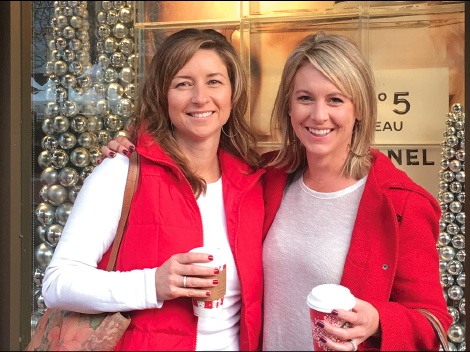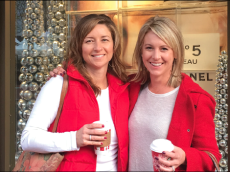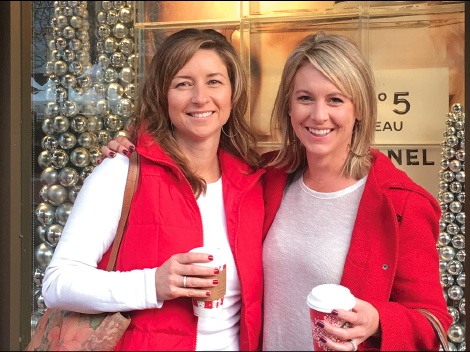 "The Girls" are back in town! That's right, recently returning from Portland, Oregon having been honored as two of the 100 Most Influential Real Estate Agents. This means that not only were they Top Producers in our state but also in the region!
The team hit their full stride, pulling in more than $41 million dollars in real estate sales for 2016. These results place DeAnna and Dyan in the top 1% of agents in all Oregon and SW Washington John L. Scott offices for the fifth year in a row.
In this year's interview we don't sit around. We leap right into action for getting a jump on the market in 2017. Discussing and reflecting on insider tips, tactics, and experiences that have worked to set this team into a league of their own. Our interview today will give you a rare glimpse into the personalities and passion which drive this dynamic duo. There is a reason for the success, and a reason why Jackson County residents have chosen time and time again to work with "The Girls."
DeAnna and Dyan, congratulations on another great year and thanks for being here with us today to do this interview.
Thank you for having us. We had a great 2016 and are excited to see what 2017 has in store. We set out with both personal and professional goals for 2016 and are proud to say we achieved most all of them.
Since we've already agreed that the theme for today's interview is about getting a jump on the market, let's get down to business.
As we have said in recent months, the supply and demand is still in favor of the sellers, so if you are considering selling your home, the time to do it is now. Getting a jump on the market could be financially beneficial as there are a lot of buyers who have been sitting and waiting.

Now is the time.

When there isn't a lot to choose from, sellers typically can command more for their property and be less negotiable when an offer comes in.
Do you think rates are going to stay the same?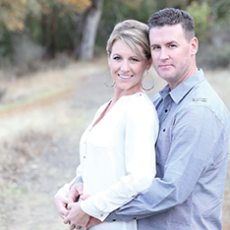 We don't anticipate they'll change all that much any time soon, though we aren't psychics so you never really know. We encourage our buyers to team up with reputable, well-known lenders, to ensure they are guided through the lending process and when to lock in the interest rate on their loan.
Something that you both have always made sure to be very clear with in regards to working with your clients is providing accurate assessments on market value.
We want to be known as the local expert in our field. Just as we rely on other professionals, for example our CPA, attorneys, financial advisers, etc., we want our clients to know when they come to us, they can wholeheartedly rely on the information we provide. This also means that we have to be candid, avoid any sugar coating, and give it to them straight. We know this market. Period. On average, we represent over 100 buyers and/or sellers each year so we are well-versed in the market trends, inventory levels, competition, etc. We offer sound advice and our clients can rest assured they are getting information they can depend on. Unfortunately, we have lost listings because we don't inflate the value. However, we would much rather provide sound information up front and have our clients knowing what to realistically expect vs. giving them some false hope or illusion they will be able to fetch more for their property simply because they want it or need it.

There is much more to selling and buying homes outside of the price. Knowing which lenders do what they say they'll do, having regard for contract deadlines and using competent appraisers are all integral parts of a transaction. This becomes particularly valuable in a multiple offer situation, so it's very important to align yourself with a competent team of professionals who will help you achieve the desired outcome.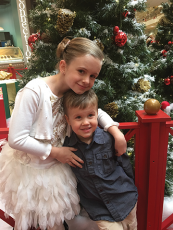 Dyan, can you please review the scope of services that you are providing?
As we touched upon, the scope of our service has many layers but the common thread that ties it all together is that we will always be above board and the information we provide can be relied upon. We can't promise that we will necessarily tell you what you want to hear but we will give you our honest opinions.
You both also have a particular passion for working with first-time buyers… tell us more.
Working with first-time buyers is very refreshing. They are always eager to learn, accept and absorb information. When helping them, it really does feel like we are providing a valuable service. At the same time, this often means things take a little longer to explain and maneuver, but guiding them is so rewarding. When first-time home buyers realize that our goal is not to spend as much as they can but to do what is best for them, our clients relax. We want a long relationship with them. When they need advice on housing, we want to be their people, for life.

Whether it's helping buyers or sellers, we've made it our unofficial policy to pick the quality of clients we work with first and foremost vs. the home they live in or the price range for what they want to buy or have to sell. Life is too short to surround yourself with people you don't enjoy being around.

Fortunately, this also provides us with a vast range of inventory and not only keeps us well-rounded but also grounded. For example, recently we were called by a college friend of DeAnna's. She and her husband had recently built a couple of houses in Ashland and wanted to sell them. She started the conversation with the disclaimer of, "I know you don't typically sell lower end properties, but we were hoping…." Quickly, we had to nip it in the bud that we love the opportunity to represent them and we sell all price ranges. We met with the husband and wife team along with their business partner and knew instantly they were just the people we wanted to work for and with. This particular company had adopted a similar business model as we have. They were extremely hardworking, full of integrity, loyal, professional and eager to cultivate a name for themselves in our community. Surrounding ourselves with people who really understand what we are about and respect the role that we play in this chapter of their lives is the pinnacle of success. Knowing that this relationship started when I (DeAnna) was in my 20's and knowing enough of an impression was made that 20 years later we are still connecting, though on a different level, feels incredible. It is something to be very proud of. We can truly appreciate that despite the success we have seen over the years, we have always remained true to ourselves. We remain simple, fair and humble. We ultimately listed their homes and at a price higher than what they were anticipating. Before they hit the open market there were cash offers on both and they closed escrow within two weeks. Win-win!
DeAnna and Dyan, in so many of your columns and articles you are continually talking about the high quality of clients you get to work with. Will you please talk more about have you been able to go about and attract the best customers to work with?
When going into an appointment to meet someone new, we always keep in mind we are potentially going to create a relatively intimate relationship with this person.

We are going to be talking with them about a lot of private things. This includes their reason for selling, such as financial hardship or relationship status change. We are going to make ourselves available to them, take time from our families, and even give them our cell phone numbers, which probably doesn't seem like a big deal in this digital day and age, but we purposely have never advertised our cell phone numbers and have grown to appreciate this layer of privacy. With our husbands' professions, we don't always have the luxury to turn our phones off at night, which certainly exposes us to late night disruption. This alone makes it that much more important to surround ourselves with people who respect that.

Because Dyan and I are so close, we can comfortably hold each other accountable and we absolutely do not compromise our integrity for the benefit of a sale. We choose to surround ourselves we with people who respect us and whom we respect. We are also not looking for "Yes, ma'am" clients. If you don't agree with what we are saying, that's okay. Let's talk about it. We like a team approach where we each can bring something to the table. Having active and open communication, even when we don't necessarily agree, is essential in any healthy relationship and quite frankly not everyone can handle that.

It's also okay if we find ourselves with an opportunity to work with someone that just isn't the right fit. Sometimes there is just no moving forward and we have to make the conscious decision to just not do it. The fine line is being able to establish whether the task at hand is a challenge we are up for or if it's a no-win situation that we are better suited to just pass on. There are few things more rewarding than a good challenge and we love to get the job done when other agents have not been able to. We did this recently with a house that had been on the market for over a year. The listing agent had exhausted her efforts in promoting the property and came to us to see if we could help. We made a few minor changes to the listing and reintroduced it to the market. Within a month and a half we sold the house and for darn near full price, demonstrating first hand the value of experience. It was an honor not only to be called upon but also appreciated by the seller as well as a fellow professional.
Many agents have worked for years in the business… but it is not always about years in the business, but about volume and experience. Can you please say more?
We all know that few things are more valuable than hands-on experience. With nearly 25 years of combined experience, there are few scenarios we haven't seen in some capacity over the years. Since we both work full time, we are able to accomplish an incredible amount on a daily basis. We are also able to sell a ton of real estate. We share everything equally, so together we are versed in both listing and selling properties. We pride ourselves on knowing the ins and outs of running our business but also of the market. It's also important to consider that the number of years you have in the business doesn't necessarily represent the same amount of experience.  Instead, consider the quantity of transactions. Over the last couple of years, we were party to an average of 100 transactions per year. No amount of studying or continuing education can take place of practical application. Our years in this business have been rich in experience. In the last five years we have ranked in the top 1% for John L Scott agents in the state of Oregon. Considering our company closed $759 million last year, nearly double of our next closest competitor, that's a heck of an achievement. Being versed in real estate is much like being fluent in a language. Each transaction is like an intensive language course.

You learn more through complete immersion and we just happen to thrive on it. Instead of a couple visits a year "learning the language," we are taking that trip every two to three days.
Referrals comprise a large base of your business. Please tell us more.
Without referrals, our business would not be as successful as it is today. There is no question. There is no greater compliment than being trusted by someone else with their loved ones. As we touched upon earlier, we not only get referrals from the general public but also from other agents, both actively selling in the community but also retired. When a former Realtor thinks enough of us and our service to endorse us to their past clients, is there anything better? It's even more gratifying when they formerly worked for another company. We are so grateful for this level of trust and we will continue to appreciate and protect these relationships.
Over the past 25 years of being in business, you have made great efforts to make the buyer's and seller's experience as seamless as possible. How do you go about doing this?
We realized years ago that taking the stress off our clients' plates was invaluable and mutually beneficial. After all, this is what we do. For buyers, outlining them with good local lenders, getting them in the best possible position for buying, while also educating them on the market was something we absolutely have to do. Sellers often need assistance aligning with tradespeople who can help get their properties market ready or even take care of repairs that are revealed after the home inspection. Knowing which title companies can accommodate their signing needs, knowing the intricacies of their transaction and which service providers can assist them best… the list goes on. Once again, by having exposure to  so many different scenarios over the years, we have access to an arsenal of information that our clients get to tap into.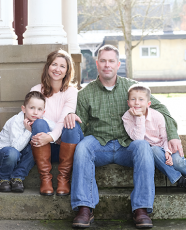 Despite your heavy workload you both choose to be continually involved in continuing education.
We are fortunate to work for a company who values knowledge. We have an extensive continuing education calendar and dozens of opportunities each month to learn more about our business. This is very personal for us. Because we pride ourselves on being experts in our industry, it is important to us that we are up to speed on a myriad of subjects, whenever possible. We not only want to know our business inside and out, we need to know it. Recently we learned a small (but huge) detail affecting 1031 tax-deferred exchanges pertaining to the deadlines associated with selling/buying properties and filing taxes. While traditionally you have had 180 days from the sale of one property to purchase another, what a lot of people don't realize is this time period can be affected by when you plan to file your tax return. If you haven't found your replacement property and it's nearing the end of your tax year, you will need to file an extension. Being aware of these details is critical and while we aren't claiming to be experts on the subject of 1031 exchanges or taxes, we do have a working knowledge of each and can refer you to a qualified professional who can guide you through your specific situation. If a deadline is missed there can be substantial consequences.
DeAnna and Dyan, many of the homes you represent often are sold even before they hit the market. How does that work?
That's correct, in 2016 we were able to sell a considerable number of homes before they hit the open market. On average we carry anywhere from 15-25+ listings and are visiting new properties every week. Within the Realtor community, we are known for being "in the know" so we get numerous inquiries from brokers looking for a heads-up on upcoming listings of ours. With the low inventory levels, we are all turning over stones trying to reveal properties that may work for our clients. Many times our clients are committed to selling their homes with us but just aren't quite ready to have them on the open market. They either have touch-up or clean-up to do, other times it's just not the right timing for a sign and for all of the World Wide Web to know they are selling. Our clients trust us to promote their home discreetly and fellow brokers know we will most definitely honor the relationships they have with their clients. When showing a home before it hits the open market, we find the buyers to be more forgiving regarding condition, after all you are extending a courtesy to them by letting them see it before it's "show ready." As a seller, you are also eliminating a bit of risk that you may miss someone who is ready to buy and might be the perfect fit for your home.
Many of our readers will already know that in addition to your professional careers, you both are wives and mothers. What is the update from the family front?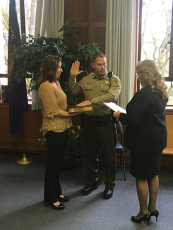 Well, we survived the snow days and everyone is healthy (knock on wood), so for the moment, things seems to be going smoothly.

DeAnna: Our boys are growing like weeds and most definitely keeping us on our toes. Grady just celebrated his 8th birthday. He is knee deep in basketball, collecting Pokemon cards and riding his pro-scooter Santa brought him. He is growing more and more fond of gems, rocks and anything associated with the earth. He is a diehard football fan and finds great pride in knowing the mascot, colors and quarterback (including the jersey number) for every NFL team. Griffin is five and really coming into his own. He lost his first tooth (courtesy of his big brother, while playing tug of war). He is a great artist and loves crafts of all sorts. If given a choice, he would spend every spare minute with Grandma Denise and her Golden Retriever, Mac. He still calls me his "Special Girl" and I pray every day that never changes. My husband, Nate was recently chosen to serve as Sheriff of Jackson County. It's an incredible honor for him and our family that he was granted the opportunity and I have no doubts he will rise to the occasion. He is a well respected leader within his department and within our community and I wholeheartedly believe he was destined for this position.

Dyan: Alyse is 9 and Landon is 4. Each day is a gift and a challenge rolled into one. I am super blessed to have my parents a few short blocks away and I am constantly bouncing parenting issues off of them, after all both of their kids turned out to be functioning adults. Alyse is starting basketball and continually amazing me with her artwork (I am the worst artist). She is really coming into her own and watching her confidence grow within is a joy. Landon is my cuddle bug and he seems to be wise beyond his years. He is completely mesmerized by Legos; yes, he even has an Elsa Lego Castle (courtesy of his Aunt De, of course). My husband Don continues to amaze me with his service and dedication to what is right. He sacrifices daily for our community and for his family. I have been blessed beyond measure. It really is a good, good life.
Family is always top priority for you both. How do you work together in helping to keep balance with all that you do?
Well, it's easy to keep your priorities straight when your best friend is your business partner, neighbor, and wife to your husband's best friend. As often as possible, we schedule our appointments together. In the event one of us has to bow out to care for a sick one or cover for our husband because he got called out to a case, it's easy to do. We also know that if one gets sick, it's only a matter of time before the other family is hit, so there's a heads-up to load up on orange juice, vitamins, and chicken noodle soup. Oh and while we are there, grab some Lysol and make that two of everything because we both need it. Because our relationship goes far deeper than any sort of business contract, we are able to keep a healthy balance in both work and life. It's not unusual to share meals several times per week, to offer to take the other two kids for a few hours just to give one of us a much needed mental break or even just a quiet night at home with our sweeties and nobody else. We get inquiries from other agents a lot, trying to find the secret of our success in hopes they can emulate it. And while we wish everyone is fortunate enough to experience a friendship and love like ours, we know just how rare it is.
Do you have any recent testimonials you'd like to share?
"My husband and I spent at least a year working with Dyan and DeAnna in the search for our perfect home.  They were absolutely amazing to work with, always available whether it was early in the morning or late into the evening.  There were many times that a house we looked at was close to what we were looking for, but not quite the full package, and I would be tempted to settle.  But Dyan and DeAnna weren't in it to just sell a home; they knew what we were looking for and encouraged us not to settle and that we would find the right home that met our expectations, and all the other houses would pale in comparison.  Now, as we watch our children playing on the land around our home I often think of Dyan and DeAnna and I am so thankful we took their advice because ultimately we did find our dream home, and it was certainly worth the wait."

– Gina and Josh Morse

"DeAnna and Dyan had both of our houses sold before they even officially hit the market!  They helped us to find the sweet spot for pricing our homes that fetched us a great sale price as well as a very fair market price for the buyer- a true win/win for us all.  Their level of integrity, unparalleled market knowledge and reputation in this community brings forth serious buyers ready to make the sale.  Everyone on their team is willing to work hard for them; appraisers, title companies, and agents alike because they are connective, honest, and honorable woman who have community at the center of their business and personal lives.   Working with these ladies was enjoyable and easy in what can often become stressful and confusing. They genuinely care about creating a quality of life for everyone they encounter- buyer and seller alike.  They made our selling experience a total blast!"

– Angie Renick-Hayes, co-owner of Ravenwoodworks, LLC
Would you like to share any last thoughts or comments with our readers.
We are looking forward to a fulfilling and prosperous 2017. We are eager to form new relationships and continue maintaining those we already have. If you are considering making a change involving real estate and you think we would be a good fit for you, we welcome your call.
Learn More:
DeAnna Sickler and Dyan Lane
John L. Scott Real Estate
320 E. Main Street, Ashland
541.494.5353
www.livinginsouthernoregon.com