Interviews
Delaine Due – Second Generation Shaklee 2017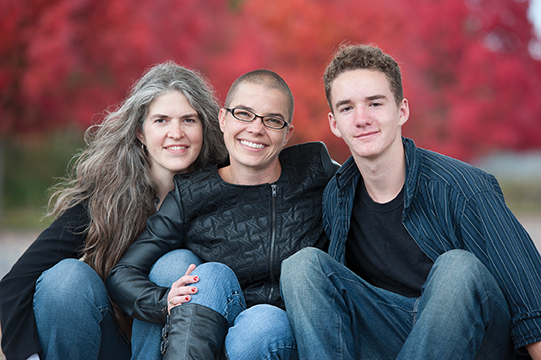 Last year we interviewed Delaine Due, owner of Second Generation, to learn more about her family's unique 45 year history with Shaklee. The interview was a break from the norm as prior to Delaine's interview all advertising had been based on word-of-mouth referral and personal networking. The interview proved to be such a success that we are now re-visiting with her today to learn more.
Delaine, welcome back. Please tell us more about the response you received from the interview last year and how 2016 has gone for you.
Last year's interview was a fun way to raise awareness locally about our business and our partnership with Shaklee. Typically, a Shaklee business relies on word-of-mouth referrals; a practice aligned with Dr. Shaklee's philosophy of building relationships and directly routing profits to people and families. Partnering with the Locals Guide allowed me to connect with my community while also focusing on people individually. Over the last year, word about Shaklee has spread, our orders have increased, and Second Generation has proven to be a solid Shaklee resource in our community.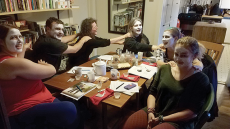 What do you have in store for us in 2017?
To begin with, we would like to invite people to complete their Healthprint. The Healthprint is a diet and lifestyle feedback tool that focuses on supporting a holistic lifestyle. The Healthprint is a quick and easy way to get a personalized mirror of your health and provides accurate information about issues identified as important by you. I particularly like the approach that diet and lifestyle are the foundations to health and that supplementation is just that, a supplement to whole foods, activity, and healthy habits.
Please talk more about some of the challenges the Healthprint is solving for your customers.
Nowadays, so many supplementation products are available and they all come with different company standards and ethics. News seems to be always changing. One week, wine is good for your heart and the next, it isn't. It's difficult for many of us to cull through all of the information and determine which studies or products are trustworthy. Really, whole food supplementation (i.e., concentrated food nutrients) is more complicated than that. Raw ingredient sourcing, nutrients that must be paired with other nutrients in order to be effective, manufacturing, and delivery systems are important factors in ethical and practical supplementation. This is what makes Shaklee and its products so unique. Shaklee creates products that are: 1) SAFE for people and the planet, 2) PROVEN in the lab and the real world (Shaklee conducts 100,000 tests a year to ensure quality and efficacy, and 3) GUARANTEED, unconditionally. I enjoy the Healthprint because it is informative, relevant, and has been developed by top scientists in the field of nutritional science. Lastly, the Healthprint is connected to the Naturally blog that contains articles vetted by Shaklee scientists and the science advisory board for accuracy.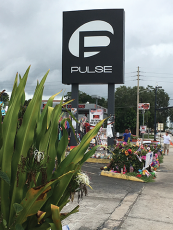 How exactly does the Healthprint work?
The Healthprint is composed of 20 questions pertaining to diet and lifestyle choices. It's free and you'll receive the results immediately. It takes about the same amount of time as taking a silly FB quiz to find out which Star Wars character you are, but the information is much more useful. Our website has a link to the Healthprint (www.ddue2ndgeneration.myshaklee.com); you may either proceed as a Guest or as a Member, if you're already a customer of ours. You will be asked for an email, but no other personal contact information is necessary. Your Healthprint results will include information on health issues identified as most important to you and will make product recommendations in various budget ranges.

Once you complete the Healthprint, we will email you to follow up and to schedule a review. The review with us is completely optional. If we email you and you don't want to talk with us, no worries. However, please know that we are here to support you in your health goals and to answer your questions regardless of whether you choose to purchase products at that time.
What are some of the areas clients can choose to work on?
The Healthprint guides you to select three specific components of your overall health that are most important to you right now. Some popular focus areas chosen by customers have been: memory/concentration, stress, heart health, weight, and healthy aging. Your Healthprint results will provide personalized educational materials that focus on the health concerns that you have identified as well as providing product recommendations based on your focus areas AND your budget. The results provide suggestions about how to fill the gaps in your diet by changing eating habits, connecting you to recipes, and listing options for supplementation. For example, many of our customers don't tolerate dairy well so this can be a nutritional gap. The Healthprint will incorporate that into the results. I'm one of those people, so I eat vegetables and beans that are good calcium sources (i.e., collard greens, spinach, soy beans) and supplement with Shaklee's Osteomatrix.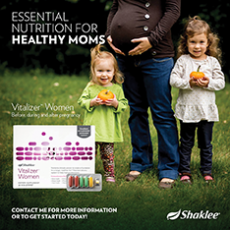 You also have a new Integrated wellness program you are introducing.
Yes, the Shaklee Integrated Wellness Program (SIWP) provides health and fitness professionals with an opportunity to incorporate a wellness program into their existing businesses. Choosing to partner with Shaklee in this venture means that you will be able to provide your customers with education and products related to healthy nutrition, weight loss, healthy cleansing, and sports nutrition. If you are a fitness professional who wants to learn more, please reach out to me: 541-499-5214.
What are some of the specific features and benefits of the integrated wellness program?
The most pronounced benefit of the SIWP is simply having the ability to treat your clients with a more holistic and comprehensive approach. It allows professionals to reach beyond the scope of the typical one hour appointment time by providing clients with a low-pressure, low-stress opportunity to discuss their concerns regarding nutrition, weight loss, and cleanses while learning how to make lifestyle changes that support their expressed goals. We are providing support to fitness trainers, nurses, massage therapists, yoga instructors, and other healthcare professionals in order to help more people feel better physically and mentally. Right now, we are working mostly with massage therapists in other parts of the country. Our new goal is to build a local Integrated Wellness Team with people in various disciplines.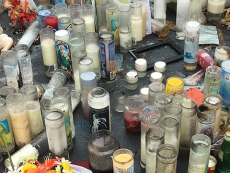 Now more than ever the general public is connecting the dots between diet and lifestyle. Say more.
Dr. Shaklee was a true pioneer in recognizing the mind-body connection. Therefore, Shaklee has been at the forefront of holistic wellness long before these words were common language. Before Dr. Shaklee established the company, he had a private practice as a chiropractor and naturopath. It was there that he began using his biochemistry expertise to create the first concentrated nutrients from whole foods. He was focused on prevention of disease in a time when mainstream medical practice dealt only with cures after-the-fact. He also studied philosophy and wrote extensively on the connection of mind, body and spirit. He was an avid environmentalist and made life and business decisions in keeping with today's popular green standards. He taught us that our bodies have a wisdom and that when given excellent raw materials, many imbalances right themselves. Today, when a new customer begins a foundation of vitamins and minerals such as Vitalizer, they commonly report both a physical and a mental shift. Often, they notice their hair and nails are growing faster and a fog lifting from their mind.

I'm working on bringing the Integrated Wellness Program into my art therapy practice because good nutrition is linked to our ability to think clearly, concentrate, and maintain a positive mood. Many of the Healthprint conversations I've had reinforce this connection, particularly when people report having difficulties with stress and sleep. When we can attend to the nutritional needs of our clients, while also helping them to look at their habits and thinking, we succeed in treating them holistically.
You always have some great success stories and testimonials that you share with us. Would you mind sharing a few now.
My favorite stories this year are related to a little product called Stress Relief Complex. We have several customers who swear by this combination of amino acids and herbs, but one in particular this year made me so happy. This person was given a pharmaceutical for mood and sleep that they said made them feel like a zombie. They tried Stress Relief Complex and were able to eliminate the medication and side effects, while gaining relaxation and concentration.

I recently had a customer contact me giddy with relief from using EZ-Gest. These are digestive enzymes. This young woman has had a rough year with stress and related digestive issues (IBS). She has worked hard to learn how her diet and exercise affect the condition, but still loves a piece of pizza once in awhile. College students should definitely have pizza without pain!! She tried using an EZ-Gest a few minutes before the pizza and texted me immediately with gratitude for a no-pain treat experience.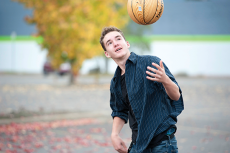 Delaine you mention that you used to think all that your mom was doing for her job was "talking on the phone with her friends."
It's one of the things I realized when the business fell to me. I had minimized her talking on the phone, not realizing how important that relationship building was to this business. When I realized the income potential directly connected to something that looked fun, my attention focused on how I could take the business to the next level and leave a legacy for Jack. Because of my mother's work, our family has clients that have been with us for 40 years. I just received an email from one of those people asking for help to make sure her son will inherit their business account. Once in awhile someone in our wider Shaklee family will send me a photo from the 70's of my mom, or even of me. One time, I got a note written in my mom's handwriting. It was a presentation note for my first Shaklee presentation–before I could read big words! It was made of small words and pictures so I could share my "better health kit" regimen. "Alfalfa is for dark green vegetables, Vita-E is for grains, Vita-C is for dessert." I hear that I laugh just like my mother. As an overwhelmed single mother, I swore 10 years ago that I would not host meetings, but I've come full circle and learned to truly enjoy that connection with people. Shaklee has helped me to be more social. Last month, I had an in-home event focused on a little relaxation and skin care. It was fantastic! We learned a bit (73,000 free radicals attack our skin cells daily) and laughed so hard.
Your son Jack has also played a big role in Second Generation. How is he doing?
When Jack was 3 years old he told me I should quit my job and stay home more. His first business: coaching. The Shaklee business allowed me to do just that. Jack has updated from little kid vitamins to Vitalizer for Men. He's one of the people who exclaimed that his nails were growing faster. He also loves to have his photo in the Local's Guide. He's faithful about supplementing with protein and uses Physique to help his muscles recover from heavy workouts. He's also an Enfuselle Mineral Mask fan for the pesky teenage complexion. Jack loves to talk to people, especially folks that he knows, and began helping make customer care calls this year.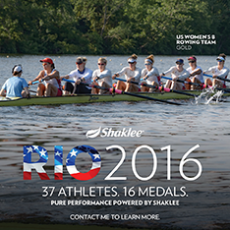 Delaine what would you point to behind the key to your success with Shaklee, not just here in Southern Oregon, but around the country?
Again, I see the roots that Dr. Shaklee and his son's established as the guiding force for our community. This common focus on the golden rule and common goal to help people live healthier, longer is a core strength. We also have the common goal of caring for the environment as best we can. Shaklee has sponsored greening projects for over 50 years: converting school buses to biodiesel, planting millions of trees with Nobel Prize winner Wangari Maathai, using reclaimed cardboard from other companies for their own boxes. With that philosophy, we have the highest standards, beyond organic, for products. And then, there's building that relationship again. There is no Shaklee business without it.

One of my favorite Dr. Shaklee quotes is about living in harmony with nature, "We are determined to build products and community that are in harmony with nature and to not pollute air, soil or water: and more particularly, the most important stream of all, the blood stream of every human."
I would love for you to take a moment to reflect upon your recent travels to Orlando where you attended the Annual Global Shaklee Conference.
The most fun was to see some of the elite Olympic athletes on the Pure Performance Team. These athletes rely on Shaklee for their nutritional support. The US Ski Team has partnered with Shaklee for nutritional excellence for over 30 years. Athletes including Troy Dumais, diver, spoke with us in person. Mary Whipple, Olympic rowing champion, joined us by satellite with athletes already in Rio. We watched opening ceremonies on a gigantic screen and then off they went to compete. They came back with 16 medals.

It's amazing to belong to a community with incredible religious, cultural, and political diversity and be able to work together for a common good of health and wellbeing. If the United States could behave the way the Shaklee community does, there would be a lot more space for differences without being mean. We have a strong commitment to keep our eye on the ball to help people feel better and make the world a better place. This year, experiencing peaceful diversity in Orlando was especially meaningful for me. While I was there, I went to the Pulse nightclub to bare witness to a place where diversity was met with violence.

Of course, I also get training on nutrition and business. This year, there was a focus on pre- and post-natal nutrition. This inspired us to donate pre-natal and children's vitamins to the Ashland Food Bank. As our business grows, we will be able to donate in greater quantities.

And, nerdy as it is, I got to sit in Dr. Shaklee's very large desk chair.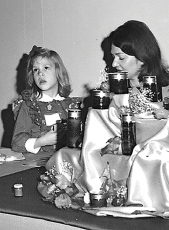 Finally how can our readers take the next steps to learn about all you have to offer?
It's easy to start by getting your Healthprint. Or contact us with questions about health, products or business.
Learn More:
Delaine Due – Second Generation
541-499-5214
www.ddue2ndgeneration.myshaklee.com