Interviews
Direct Physical Therapy Celebrates 5 Years in Ashland!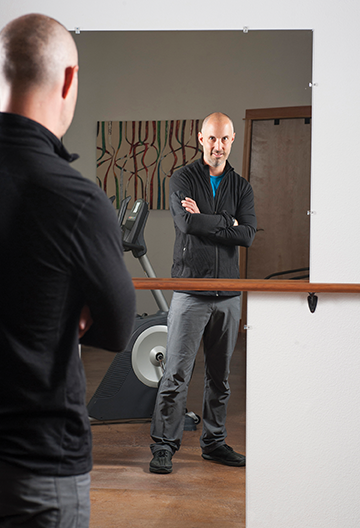 A regular contributor and long term member of Locals Guide, Lance Cooper is the owner of Direct Physical Therapy in Ashland. Located at the corner of Hersey and Oak Street, Direct Physical Therapy assists clients with all physical therapy needs ranging from postoperative rehabilitation to sports performance. Lance's personal specialty is treating clients using Active Release Techniques®. In todays interview, I spoke with Lance to learn about milestones of the past year and plans for 2017.
Lance, thanks for speaking with us today and welcome back. 
Thank you for spending time with me. It has been another successful year for the clinic. I look forward to continued growth and prosperity in 2017.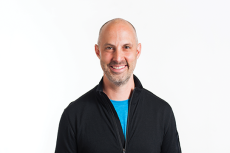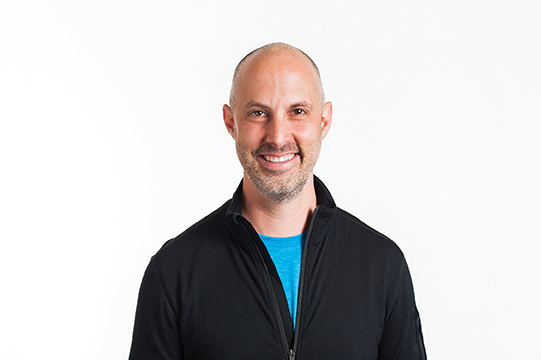 Looking back at 2016, what was your most memorable moment?
The most memorable moment of 2016 was personally moving to Ashland. My wife, Ann, and I purchased a home and relocated from Eagle Point last June. We have enjoyed being apart of this outstanding community and look forward to establishing permanent roots. It has been nice to see many current and former clients in the community outside of the clinic. Moving to Ashland has increased my admiration for the community. I think the move will help Direct Physical Therapy to grow and continue to develop a positive connection with the Ashland community.
As Direct Physical Therapy continues to grow what will be some of your areas of focus for 2017?
I would like to expose future clients to Active Release Techniques® as the preferred method of treatment for soft tissue injuries. Also, I want to reach out to fellow runners and help them to overcome their injuries, so they can preform at an optimal level.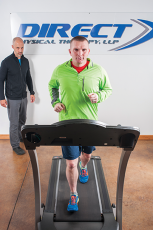 Lance your practice has become well known and sought after by many runners and athletes for your work with Active Release Techniques®. What makes this therapy so effective?
I have been promoting the use Active Release Techniques® (ART®) for treatment of soft tissue injuries (i.e. muscles, tendons, ligaments, nerves) since opening in 2012. The response has been excellent.  Many of my clients are unfamiliar with ART® prior to their first appointment, but realize the power and importance of movement during treatment after participating in a session. I try to educate them on the process of the treatment techniques used and how soft tissue restrictions/scar tissue can be relieved. ART® can help people recover successfully from traumatic and repetitive soft tissue injuries.
What are some of the benefits of using Active Release Techniques ® versus other treatment techniques?
ART® is a soft tissue treatment system designed to restore motion, reduce pain, and improve strength to help people return to participating in their daily activities. During ART®, the clinician applies deep tension at the area of tenderness and the patient actively moves the tissue through the restricted site from a shortened to a lengthened position. This helps to break up the scar tissue and return the affected soft tissues to a healthy state, resulting in improved strength and decreased pain. ART® can relieve these issues quickly and with lasting results. In most instances, people are able to return to performing their activities with minimal or no pain. I am the only Physical Therapist that is ART® full-body certified in the Rogue Valley.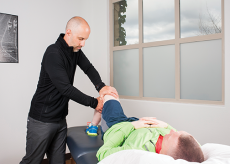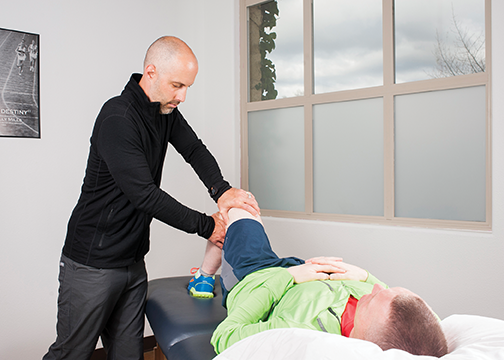 Please tell us about some of your own background in running.
I have been an avid marathon runner since 2008. Running is very important to me both for the physical and mental benefits. Running keeps me balanced and focused. Participating in races is a reward for all of the training and keeps me focused on reaching my fitness goals. One of the many benefits of living Ashland is having close access to the trail system. I love running on the trails for the scenery, fresh air, and challenging terrain. In my practice, I enjoy helping fellow runners reach their goals and overcoming injuries so they can return to running.
How can you help runners overcome and prevent injuries?
Running is a repetitive activity that can cause reoccurring injuries. I take a balanced approach in treating running injuries and improving performance. I conduct a general physical assessment to diagnose each client's weakness and deficits. I then record a video of the client running on the treadmill. This is helpful to recognize problems with the client's running form. From there, I can design a treatment plan to help reduce physical pain and weakness, as well as correct running form for improved performance. All treatment plans are individualized, but may include the use of ART® to reduce soft-tissue restrictions, strengthening/flexibility exercises, and running specific drills/mechanics changes.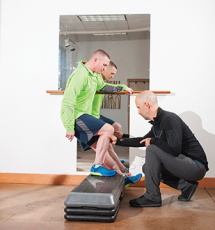 Lance you have the opportunity to work with clients through the healing process. What are some of the factors you see in leading to the best results?
I believe consistency of treatment and open communication help to produce positive results. Clients that are consistent with attending their appointments and performing their home programs succeed in reaching their goals long term. Providing open communication with clients helps with goal setting, re-evaluation, and updating treatment plans.
Lance, recovering from an injury can be a time consuming and frustrating process. What approach are you taking in your practice to help individuals have an easier time working through this process?
Many of my clients have never been injured or participated in physical therapy prior to their first appointment. I have found that it is helpful to reassure clients of their progress on a regular basis. Although every client's recovery time is different, it is helpful to know that what he or she is experiencing is normal. Goal setting is another important part of treatment. It is crucial to discover what goals a person would like to achieve for motivation during their recovery.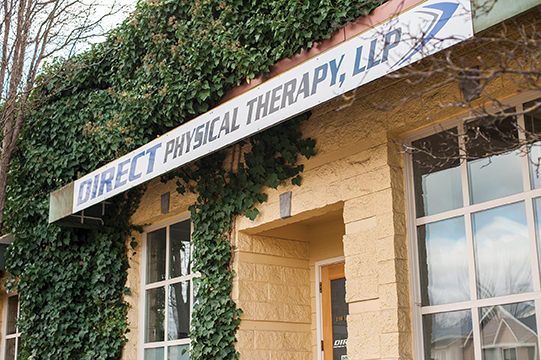 Lance I would love for you to tell us more about your facility.
The clinic is spacious, has excellent parking, and a warm welcoming atmosphere. The ceilings are high with windows allowing substantial natural light into the clinic. Despite being located in a more travelled area, the clinic is a quiet and private setting.
Can you please give us a break down of services you provide and conditions that you treat?
I provide care for all orthopedic conditions. Generally, my clients have acute and chronic injuries ranging from sprains to arthritis. I provide care following surgeries to help clients return to full function. I also provide care for clients injured in car accidents and while at work.
As mentioned above, Direct Physical Therapy has really moved into a position of being one Ashland's premier physical therapy clinics. Lance, what do you think has contributed to the success of Direct Physical Therapy?
I have a strong commitment to helping all clients achieve their goals. I feel that the quality of my services and clinical expertise are valued by clients. I design individualized treatment programs to clients' specific needs and goals. Many new clients seek physical therapy services due to referrals from family, friends, and community members that have had a positive treatment experience. Also, the response from local medical clinics has been very positive because of the excellent treatment outcomes achieved for their referred clients. I believe people choose Direct Physical Therapy because of the quality of care they receive and the sophistication of treatment options offered.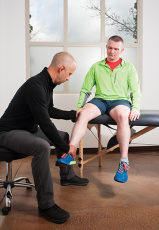 How are your clients scheduling an appointment? Are most clients coming via referral or can they contact you directly to make an appointment?
As a Physical Therapist in Oregon, I can see clients without a referral. However, I encourage clients to obtain a referral from their physician, as many insurance companies require a referral for coverage. I am contracted with many Private insurance companies, Medicare, Workers' Compensation, and Motor Vehicle Accident insurance plans. Also, I provide competitive self-pay prices for clients not using insurance. Placing a phone call or coming to the clinic is the best way to start the process.
On a personal note, I can imagine that being married to a physical therapist must be interesting for you. Do you and Ann have similar philosophies in your practices?
Ann owns Upper Rogue Physical Therapy in Shady Cove. Her clinic operates exactly like Direct Physical Therapy, providing clients with 60-minute sessions of individualized treatment in a relaxed and welcoming environment. Ann specializes in helping clients recover after total joint replacements, improving balance/gait, as well as treating many other orthopedic ailments. Her client base is mainly older and retired. While we have a different client base, the level of compassion and care between our practices remains the same. She is my best friend. I could not be successful in my practice without her support and guidance.
I understand that you and your wife also enjoy traveling when you are not working in your practices.
Ann and I recently returned from a 3-week trip to New Zealand. It was spectacular. The country's beauty was jaw dropping. The people were incredibly nice. The wine country was amazing. We were fortunate to combine adventure into our vacation including trail running, kayaking, via ferrata rock climbing, zip lining, and my favorite – bungy jumping. I highly recommend going to visit New Zealand if you have the opportunity. We look forward to more travel adventures in the future.
Finally are there any last thoughts or comments you would like to share with our readers?
I want to thank all current and former clients for helping the business expand during the past 5 years. I could not be successful without you. As I look to the future, I hope to grow and help more in the Ashland community reach their goals. If you need physical therapy services, look no further than Direct Physical Therapy to help get you moving forward again.
Learn More:
Direct Physical Therapy, LLP
108 E. Hersey Street, Suite 1
Ashland, OR 97520
(P) 541-482-5525
(F) 541-708-5652
www.DirectPhysicalTherapy.net
DirectPhysicalTherapy@hotmail.com