Interviews
Manzanita home+flower+gifts… The Best of Both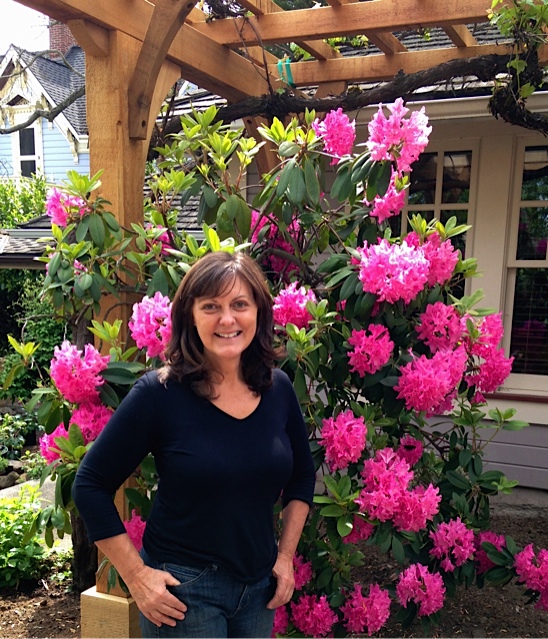 Flower Tyme on the Plaza and Manzanita on Main have merged to create a new store now known as Manzanita…home+flowers+gifts.  Located in the long-time location of Flower Tyme at 55 N. Main Street in Ashland, the new shop is a blend of the best of both.  Flower Tyme, owned by LouAnn David, has been a local favorite since 1982 and is a full service florist but also is known for its unique gift and home decor selection.  Four years ago, LouAnn opened a "sister"store across the street at 88 N. Main Street call Manzanita on Main.  It was focused on home goods and featured many American handmade gifts and decor.  This spring, she combined the shops into the plaza location of Flower Tyme.  I spoke with LouAnn to learn more about her new store, her passion for flowers, and her eye for finding those must-have gifts.
Hi, LouAnn! Congratulations on merging your two shops!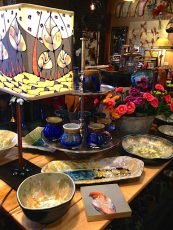 Thanks, Shields! It has been quite a process, but the result is just as I'd hoped it would be… my dream shop!
Many people have asked why you moved Manzanita into the plaza location.
Well, it was time to decide if I should renew the my lease for the original Manzanita location, and with wanting to simplify my life and hoping for more time with my grandchildren, the decision became clear.  I took it as an opportunity to remodel Flower Tyme which hadn't had a major remodel since 1993 when the shop was only 11 years old, and it was time!  The plaza, being the busier of the two locations, was the obvious choice, and I envisioned a combination of the two shops that would be fresh and inviting.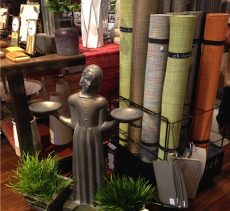 Was this an easy process to put these two shops together into one?
Not at all!  We began in January by removing the office/loft and stairway that took up quite a bit of room in Flower Tyme. That really opened up the space! We put the project on hold while we worked through the busy Valentine's day flower holiday, then we had a storewide sale. We knew we had to move every piece of merchandise in the shop, so letting things go in the sale helped us out greatly.

We closed Flower Tyme for about two weeks in the first part of March while my wonderful employees, Paige Polk and Lisa Beckett, and my son Nick David (Jefferson Woodwright) along with friends and family began the process of remodeling. Nick was instrumental in making my vision a reality. He designed a new treatment for the walls, calming the brick surface, and he built a pergola for hanging the pendant lamps that we sell.  We had the wood floor refinished to a rich walnut color. Then we moved the fixtures and merchandise over from across the street and repainted the storefront. The shop, renamed Manzanita home+flowers+gifts,  opened March 24th.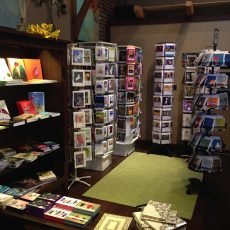 Why did you choose to rename the shop Manzanita instead of keeping the name Flower Tyme?
That has been the hardest decision of all! It is hard to let go of a name that has 34 years or recognition! So hard, in fact, that we still keep a sign visible inside the shop and internet presence as Flower Tyme. Our flower shop website is still flowertyme.com. We will make the 100% change to the name Manzanita when our new flower and gift website is up and running. The name Flower Tyme has been somewhat limiting to the gift department over the years. I have heard people say as they walk by and see the name Flower Tyme, "Oh, it's just a flower shop", and if they don't need flowers at the moment, they walk on by without discovering all the treasures inside. The name Manzanita is still botanical, but is more intriguing. Manzanita, a native plant of our area, also brings to my mind a vision of earthiness, natural grace, and beauty.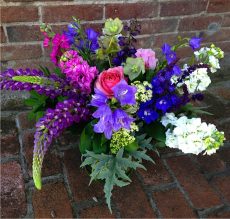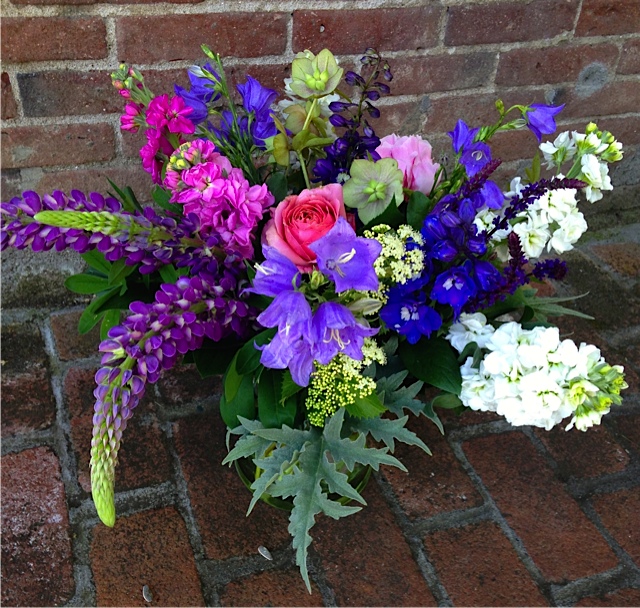 And will Manzanita continue to provide flower shop services?
Yes, of course! I can't imagine not having the pleasure of working with fresh flowers. I have been a florist for about 45 years and floral design is a passion of mine. We still deliver flowers Monday through Saturday and are open seven days a week with a full selection of fresh flowers. We love using locally grown flowers from LeMera Gardens when they are in season , and I am so happy Joan's season has begun again!
I'd love for you to take us back and give us a little bit of history on your life as a small business owner here in Ashland.
I opened Flower Tyme in 1982 with my former husband, Kirk, one year after moving here from Kansas. It opened as a small flower shop located in the front area of the Plaza Mall, then known as the Orchard Lane Mall.  When the space on the plaza opened up in the spring 0f 1984, we jumped on it! I have loved my career as a shop owner here in Ashland, and I think this town is blessed to still have a vital and interesting downtown. I firmly believe the success of downtown Ashland is due to our wonderful Oregon Shakespeare Festival and their loyal patrons who come from all over the country. We have an active chamber of commerce as well which keeps the interests of downtown business owners in the forefront of their efforts. I love coming downtown to work every day and continue to count my blessings to have been a part of this wonderful community for so many years.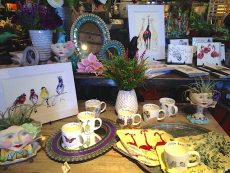 What are some of your favorite things about the new shop, Manzanita?
My favorite thing about the remodel is the much more spacious feeling. Also, there is more natural light which has enabled us to expand our plant selection. I have found some new lines that are being well received. My favorite is a line of merchandise from England which features artwork with animal and bird motifs on bone china mugs, bags, and prints.

And I love our new line of handmade wooden wall clocks with a whimsical shape that some customers describe as Alice-in-Wonderland-like. I have kept the favorites of Manzanita such as the beautiful Campbell pottery and the Chilewich rugs , and favorites of Flower Tyme including our greeting cards, silk flowers, and affordable unique gifts.
How has the community reception been for your new and improved store?
My customers are very excited about the combination of the two stores! Some have said that although they enjoyed both stores as they were before, the new store is better than either one on its own. That is the ultimate compliment!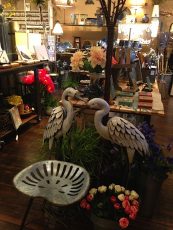 Any final thoughts you would like to share with our readers?
I would like to thank my customers for their continued support and encouragement through this major change. I invite everyone to come in and experience our new shop. I welcome all feedback!  You can also take a peek at our Facebook pages: Manzanita on Main and Flower Tyme on the Plaza.
Learn More:
Manzanita
55 N. Main St., Ashland
541-488-1588