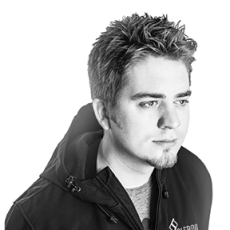 Quietly tucked away in a small warehouse in Grants Pass, Zip Line Gear manufacturers and ships zip line equipment, kits and gear to outdoor adventurers all around the world. With annual sales grossing over two million dollars the company is on track in 2015 to continue its upward growth. Incorporating a dot com ethos to business the company runs a streamlined, yet laid-back operation complete with spacious offices, a video and production studio, a company ping-pong table, bean bags, as well as their own in-house zip line, of course. But what makes the company so inspiring for us here in the Rogue Valley? Take into account that the company was founded ten years ago by Nathan Sleadd…when he was only 15 years old. Seriously.
I personally discovered Zip Line Gear by accident last month when I was shopping for a zip line kit for my son online. To my great surprise I learned that the king of all zip line gear companies was located right here in Grants Pass. Rather than placing my order anonymously and having the products shipped to my home, I decided to investigate. The next day I headed up to the warehouse, took the tour and was very impressed. These guys are doing an outstanding job, and from what I can tell, most folks in Southern Oregon don't know it. Settle in, get curious and read on to be inspired by this unusual gem of a not-so-small local business right here in our very own back yard.
Nathan, thanks so much for speaking with me today and congratulations on the successful company you have created.
Thanks! We are glad you reached out to us. The Rogue Valley has been a fantastic place to grow and strengthen this business.

Twenty-five is typically young in the business world, but in truth you have been hard at work growing your company for over ten years now. Will you take us back and tell us how it all started?

My family moved to Southern Oregon when I was five and I have lived in Grants Pass ever since. At my parents' house, I used to build treehouses in the trees behind our house. When I was fifteen, my grandmother took my siblings and me to a treehouse resort, where zip lines were set up to connect all the treehouses. I loved riding the zip lines, and when we got home I decided I could install them in my backyard to connect my treehouses. When I received my zip line equipment, I realized that instead of buying each individual part from different source, I could create my own kits with all the necessary hardware included, and then sell them to anyone interested. I put an ad in the local paper and got two responses. I made $40 and I was stoked. I then started selling my zip line kits on eBay, where there was even more demand.
eBay sales continued for you as you moved through high school. Can you talk about the experience of starting a business at such a young age? What was going through your mind at the time?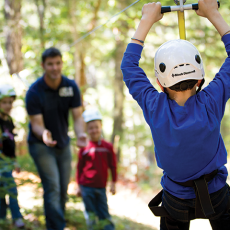 I loved it! I had always had an interest in doing things to make money (lemonade stands, yard work for neighbors, etc.), and with the zip lines I felt like I had come up with something really unique and exciting. As my success on eBay increased, I wondered if I might be able to make a living selling zip line kits. I liked the idea of running my own business and I saw an unmet demand in the zip line market that I could fill. I began to seek out other business people who could point me in the right directions.
Did you have any entrepreneurs in your family? How did you go about learning all the business skills you needed as the company grew?
Both of my parents were school teachers and my mom came home to homeschool my siblings and me. So while business didn't exactly run in the family, the work ethic and values to pursue success certainly did. My dad also brought me along to the various church and ministry functions we were always a part of, and that made a lot of connections to business people in the community I could talk to and learn from. I am very thankful for the influence those people had on my life and my business. The fact that they were willing to help out a teenage kid with a fledgling business idea has always stuck with me, as I enjoy sharing my story with high school students aspiring to be young entrepreneurs.
Then in 2007 after 2 years in business you made a big step forward. What happened?
That was the year I was finally old enough to incorporate a business, so I officially became the owner and CEO of Sleaddventures, LLC. I transitioned everything from basically running it out of my pocket, to getting everything set up above board with record keeping, dedicated business accounts, paying my taxes, etc. For the first time I could actually tell whether I was making any money.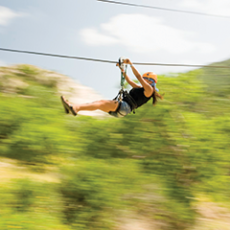 You guys sure look like you're having a blast. How have you worked to create such a productive business in such a fun atmosphere?
I really believe in empowering my employees to take on the overall vision of the company and contribute their own thoughts and ideas.

That gives them the opportunity to really pursue some of their own interests or gifts in the workplace, and I have the benefit of having employees who love what they do and put forth their best effort. Our mindset is to relate to one another as friends with support and encouragement, and treat our customers like we would our neighbors, with helpfulness and generosity. This mentality informs nearly every decision we make, and it can't help but spill into our company's culture.
And the ping pong table?
It's our daily break time routine! We like to play doubles and have a lot of fun with it. It's just a fun way for the team to unwind and enjoy time together.
You guys have an excellent website with tutorials and videos on everything a customer needs to know when putting together a zip line.
We have devoted a lot of time into developing our customer service experience. Setting up a zip line can appear very complex and challenging to the average homeowner. We want our customers to navigate this process as easily and smoothly as possible. If any customer is having trouble setting their zip line up, they can not only check out our tutorial videos, but they can also give us a call and our customer service team will be more than happy to walk them through the process.

You guys have remained pretty much under the radar here in Southern Oregon, but you do love connecting with locals interested in putting up their own zip lines. Tell us more.

Because most of our business is done with customers all around the world, we don't really advertise or have a physical store here in Grants Pass. However, we love it when someone local stops by to check us out. It's helpful to them because they have a chance to actually see the products themselves. We usually show them around our offices, the media room, and the warehouse (where most of our products are).
Now that you have created a business that could literally be run from anywhere in the world why have you chosen to stay in Southern Oregon?
I have spent almost my whole life in the Rogue Valley and I love it here. I have found the local community to be very supportive and I enjoy engaging with other business owners. Southern Oregon has long been described as a great place to live, but a hard place to earn a living. I feel very blessed to have the success I've had with this company in this area, and contribute in my own small way to the local economy.
OK. Where in the world has your most unusual sale originated?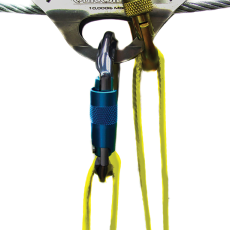 Our equipment has been used in a number of feature films, television shows, and stage productions. Those tend to be most complex, but most unusual… that would be have to be the rancher in Texas who wanted to use a zip line to transport cattle one-by-one across a river after a bridge got washed out.
Most insane zip line you have been a part of creating?
We designed a set of trolleys for a zip line in Costa Rica that was over 5,000 feet long. We had to custom design them because they were still doing over 45mph when they'd hit the braking system at the end.

Having grown from a small company to literally the largest in your industry online, what words of wisdom would you share with other Southern Oregon business owners wanting to grow within the eCommerce field?

Start with something small and test your idea. Starting an online business has the advantage of needing a relatively small amount of capital to get the basic structure of your idea up and running. That allows you to test your idea on a small scale and see if it's worth further time and investment. If it's profitable, go for it!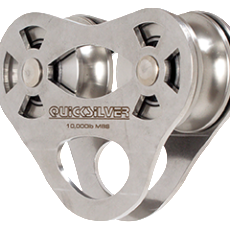 Ten years in business for any business owner is a great accomplishment. What has it taken for you to be able to hold the course over these years?
They say if you love what you do, you'll never work a day in your life. That's not to say that parts of the journey haven't been stressful or difficult, but I've pursued my passion and I really love what I do. Ultimately though, when it does get tough, it's come down to the support of my wife, the hard work of my team, and the trust that God has a purpose for my life and whatever he brings my way is for my good and His glory.
Did you ever dream that people around the world could want so many zip lines?
Absolutely. How could anyone not want a zip line?
Finally, any last words you might like to share with our readers?
They're certainly welcome to drop by for a visit and see our operation! We operate during business hours on weekdays, and we're happy to take the occasional guest for a tour. After all, Christmas is right around the corner and it might be time to put something epic under the Christmas tree. Thanks for your time!
Learn More:
Zip Line Gear
www.ziplinegear.com
888-476-3701
903 NW F St. Suite E, Grants Pass
http://ashland.oregon.localsguide.com/wp-content/uploads/2014/11/zip_line_gear.png
288
432
Shields Bialasik
http://ashland.oregon.localsguide.com/wp-content/uploads/2018/05/logo-1-300x76.png
Shields Bialasik
2014-12-01 10:12:27
2014-12-02 16:17:07
Nathan Sleadd - Zip Line Gear – Best Full-Service Zip Line Shop, Anywhere!