Interviews
New Obamacare Enrollment Center at Ashland Insurance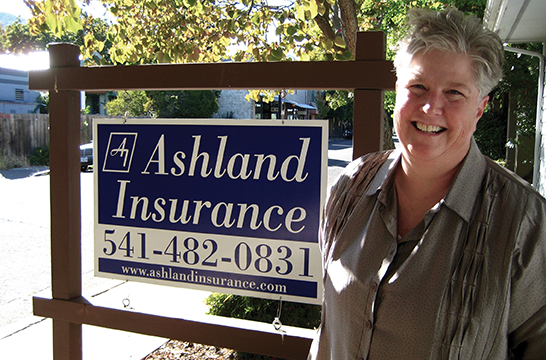 Sue Carney, of Carney Insurance, is celebrating her 4th year as a healthcare enrollment specialist in Ashland, and has assisted with nearly 2,000 applications to date. She is Ashland's go-to agent for Obamacare, and Carney Insurance has been specifically created and designed to tackle the unique challenges of both Obamacare and Medicare enrollments.
As Sue likes to say, "We learn this stuff…so you don't have to."
Hi Sue, thanks for speaking with us today. You are now going into your 4th year of specializing in Affordable Care Act and Medicare enrollments. Please give us an update on how things are going.

The Affordable Care Act is alive and well here in Oregon. Each year, the number of enrollments has grown. The Oregon Department of Consumer and Business Services (DCBS) has been very active in encouraging Oregonians to sign up- and to seek help when doing so. It has been really great to see the difference that having health care has made in so many people's lives. Since the Affordable Care Act was signed into law, the uninsured rate across the country has decreased by 43%, from 16.0% in 2010 to 9.1% in 2015. And Oregon has been a part of that growth, for sure.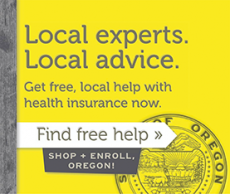 I hear you have some exciting news about a grant you have been awarded for creating a new enrollment center here in Ashland? 
Yes! For the second year, Carney Insurance has received an Agent Storefront Grant, from the Oregon Department of Consumer and Business Services. The purpose of the grant is to provide the community with a convenient, walk-in enrollment center, where help is easily available during open enrollment which is November 1, 2016 – January 1, 2017.
Ashland Insurance will also play a role in this new venture. Please say more.
I am very excited to be partnering with Ashland Insurance, to create the enrollment center within their Ashland offices! Located at 585 A Street, it's an ideal location for the center. Ashland Insurance is a friendly, family-owned agency that has been a part of our community since 1981. They bring deep expertise, dedicated agent support, bi-lingual support for those who prefer to speak Spanish, and a host of other resources. I love working with them!

Joining forces will allow us to assist many more in Ashland and the Rogue Valley South, while encouraging our local community to take advantage of the free professional enrollment assistance that is offered to all Oregonians, courtesy of the Affordable Care Act.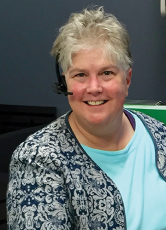 Sue over the past four years you have helped hundreds of people choose and get setup for health plans. In your experience what is the best advice you can offer around the process?
Shop for a new policy every year. Plans and prices change every year. You want to make sure that you are choosing the best option for your household.

Make an appointment with a licensed health insurance agent. Signing up and choosing a policy is not a no-brainer! Even if you are a savvy shopper and an internet native, we can make it easier.

Open and read all communications from the Marketplace and from your insurance carrier. Things can go wrong, even when you have done everything right. The consequences of ignoring notices can be severe!
Many people young people are choosing to pay penalties for not having health insurance. What are the pitfalls that you see of going this route?
If you can afford health insurance but choose not to buy it, you must pay a fee called the individual shared responsibility payment. The fee is calculated 2 different ways – as a percentage of your household income, or per person. You'll pay whichever is higher. So you can pay a substantial amount- and still not have health insurance.

Is the cost of a policy greater than the fee? Most likely yes. But your money buys protection from catastrophic debt, through accident or illness. Do you enjoy sports, snow boarding, rock climbing, bicycling, traveling, or just being open to the next adventure, whatever it turns out to be? A health insurance policy will allow you to live boldly, while protecting you from medical debt! A large debt can really set a young person back. A medical debt can do this just as well as a student loan. And at least when you take on debt to go to school, you get an education in return. Medical debt is just a waste. When you have paid it off, you have nothing. Zero return.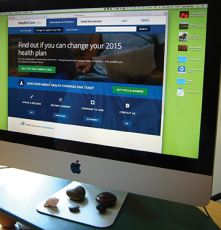 Wouldn't most young people qualify for Oregon Health Plan (OHP)?
Qualifying for the Oregon Health Plan is a matter of income, and many young people could definitely benefit from signing up. OHP is for low-income individuals and families of all ages. To find out if you qualify, go to OregonHealthCare.gov. You could be missing out on important benefits for your family! At OregonHealthCare.gov, you can also apply for OHP, or find someone to help you apply.

Young people who don't qualify for OHP have other good options for getting coverage. For those under 30, low cost catastrophic policies are available through the Federal Marketplace. Those under 26 are also allowed to remain on their parents' health insurance policy. This can be very helpful for students, or other young people just getting started.
Please say more about Oregon Health Plan.
Oregon is among those compassionate states that have accepted the Medicaid expansion funding offered through the Affordable Care Act. So no Oregonian has to go without health insurance- the Oregon Health Plan serves as a safety net for those in need. You can enroll in OHP at any time of the year. Unlike the Federal Marketplace, there is no "open enrollment period". Once a person is enrolled, they will need to fill out an application at the same time each year.


Sue, you have helped many parents get onto the exchange to choose a plan, while at the same time helping their kids get on the Oregon Health Plan. Talk about how this can work.

Again, depending on income, the kids may qualify for CHIP- the Children's Health Insurance Program. A family of four can earn up to $74,100 and the kids may still qualify for CHIP. This can be a huge help to families, as CHIP provides high quality coverage for kids at little or no cost.

CHIP was created by the Balanced Budget Act of 1997, and has been a very successful program. How successful? Last month the Georgetown University Health Policy Institute reported, "The rate of health coverage among children reached a historic high of 95 percent in 2015, according to new data just released by the U.S. Census Bureau. Today's numbers underscore how significantly the Affordable Care Act (ACA), Medicaid and CHIP have worked together to help more children get the health coverage they need to succeed."
Sue you are also encouraging existing customers to check in with you.
Yes. People are definitely going to need to switch policies this year. There have been a lot of changes around which insurance companies will be in our area, and which plans they will be offering. Rates are also going to be different. In October, I will be scheduling 15-minute phone consultations, so we can check in. We'll look at current income, household changes, and log-in information, to make sure things go smoothly during open enrollment. I look forward to hearing from you!
What about new customers?
Book your appointment online today. I look forward to meeting you!
Are there any strategies for dealing with high deductibles?
We have a couple. Many people choose high deductible plans in order to lower their monthly premium. This keeps insurance costs down, but leaves the person on the hook for all medical costs (with some exceptions), until the deductible is reached. A Health Savings Account (HSA) can help, by allowing medical costs to be met with pre-tax dollars. Another strategy is to use supplemental policies to customize your coverage. For example- choosing a high deductible plan could save you $100-$150 per month in premiums, but leave you concerned about medical costs, in case of accident. A possible solution is to cover your family with a supplemental accident policy. This allows you to save money by choosing a high deductible plan, adding low cost accident protection, and still coming out ahead on your monthly insurance bill.
What about insurance for small employers?
There are tax savings available for small employers who wish to offer health insurance to their employees. There are also fantastic supplemental, or voluntary, benefits that allow savings for the employer, while giving employees the opportunity to customize their benefits- at a very low cost. We work with employers who want to attract and retain good employees by offering competitive benefit packages. One size definitely does not fit all! We can help get it right for your unique business.
There still seems to be a lot of confusion for people out there. What are some of the biggest issues of confusion?
What is the Oregon Health Plan, and do I qualify? How do I estimate my income? How do I avoid being penalized? How do I submit requested documents? What happens when I turn 65? Can I insure my partner- even though we are not legally married? What about blended families? How do we cover students who are away at college? We answer your questions and help you make sound, fact-based, decisions about your coverage.
Do you feel that people are overall pleased or satisfied with the health care situation?
According to DCBS, for people who sign up without the assistance of a professional health insurance agent, the number of those who describe themselves as "satisfied" with the resulting coverage is 1 in 3. That number jumps to 2 in 3, among those who worked with a licensed agent. In other words- you are twice as likely to feel happy with your results if you work with a professional than if you go it alone. This is the purpose of the Agent Storefront Program- to improve enrollment outcomes for all Oregonians by making free enrollment help easy to find locally, and raising awareness within the community that seeking the services of a licensed agent can make a big difference in the quality of your enrollment process and results.
Many people do not understand that the actual cost of using an agent is free. Please talk about why it is the consumers' interest to work with an agent.
The Affordable Care Act requires health insurance providers to make free enrollment help available to all Americans, through their agents, who are compensated through commissions. You do not pay less for your policy if you apply by yourself. In fact, if you apply by yourself you are turning down a valuable service, and helping to enrich your insurer through your time and labor. So, let me ask this: Who wants to help their poor, needy insurance company out with a little free labor? (Cue the crickets.) Conversely: Who wants to save time and money, increase their satisfaction, divert insurance dollars to our local economy, and receive a free consultation, courtesy of their insurance company?

I leave it to you, gentle reader. Make your appointment with us today. You'll be glad you did.
Can you please share some recent customer testimonials?
Excellent service

"Every time I see Sue she demonstrates her deep knowledge of the health insurance marketplace. She clearly presents my options and then breezes through forms that I would have taken hours to fill out."   – MAS

Sue CARES!

"Don't underestimate the value of a professional. Let her guide you and you'll be rewarded with the best outcome. And oh yes she'll do all the work and you'll be smiling when you leave…."  – Jack L

Got right to what I needed

"I was anxious. I had just received a letter from the Oregon Health Plan that I was ineligible… What to do? Phone appt with Sue–and she got right to the facts and what I needed over the phone. Got a new plan/coverage started and very reasonable monthly cost. So relieved. Wonderful."   – KH

I was relieved by Sue's expertise–thrilled, too

"I have never reviewed anyone who works for an insurance company. When my daughter and a close friend both highly recommended Sue, I was eager to know why. Sue answered my Medicare questions with a breadth of experience, intelligence and humor. I left her office and said– twice– to my husband, "Sue is amazing; she is someone I would like to see again and I will recommend her services to everyone I know."   – Jan J
Finally, what are the deadlines that people need to be aware of?
The time to set an appointment is NOW. Open enrollment for Obamacare runs from November 1, 2016 to January 31, 2017. IMPORTANT: If you want your new policy to begin on January 1, 2017, without any lapse in coverage, we must complete your enrollment no later than December 15, 2016.

Open enrollment for Medicare runs from October 15 to December 7.
What is the best way to set up an appointment? Go to my online appointment service, and book at your convenience!
http://suecarney-appointments.genbook.com

Save time, and get the appointment that is best for you

Want More Information?
Learn More:
Ashland Storefront Enrollment Center
@Ashland Insurance, 585 A Street
scarney@ashlandinsurance.com
541.608.1863
Web: suecarney-appointments.genbook.com
carneyoffices.com