Oregon Cabaret Theatre
The Oregon Cabaret Brings the Classic Music of the 30s and 40s to Life in The All Night Strut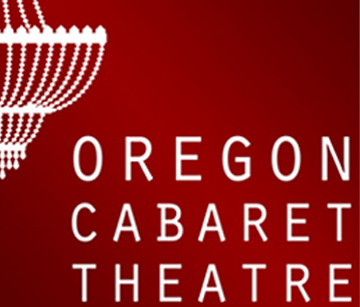 The All Night Strut, coming to the Cabaret on April 20th, is a two-act musical celebration of the 1930's and 40's filled with jazz, blues, bebop, and American songbook standards.  Weaving together the work of legendary songwriters such as Hoagy Carmichael, Frank Loesser, Duke Ellington, Johnny Mercer, Cab Calloway, and Charlie Parker, the story moves through time and place to highlight a slick slice of yesteryear.
"The music of this piece is a song cycle that America fell in love with – these songs offered great joy, reflection, and perspective at a time of upheaval in this country," says director Michael Jenkinson. "Our desire with this show is to take you on a trip down memory lane as we take a tour of the wonderful music of this era."
The Music
The All Night Strut features twenty songs from the period including hits like  "Chattanooga Choo Choo," "Minnie the Moocher," "Brother, Can You Spare a Dime?" "Lullaby of Broadway," "In The Mood," "A Fine Romance," and "It Doesn't Mean A Thing (If It Ain't Got That Swing)." These hit songs and more will be played by a four piece band live onstage under the direction of Mike Wilkins, the musical director of last year's smash, Chicago.
The Cast
The All Night Strut features returning Cabaret favorites Lucas Blair and Natasha Harris, the two leads from last year's The Pine Mountain Lodge. Lucas' other Cabaret credits include Dick in Dames at Seas and Riff Raff in The Rocky Horror, while Natasha was also seen in 2010's A Cabaret Christmas. The All Night Strut features two performers who will make their Cabaret debut – Keenon Hooks and Anastasia Talley.
The All Night Strut previews Thursday, April 20th at 8:00pm before opening on Friday, April 21st. The show closes on Sunday, June 25th. Saturday and Sunday matinees of The All Night Strut begin at 1:00pm and evening performances begin at 8:00pm on Thursday, Friday, Saturday, and Mondays. 8pm Wednesday performance start in June.

And be sure to make your plans to see Noises Off at the Cabaret before it's too late! The show that has critics and audiences in stitches must close on April 9th! Call 541.488.2902 or visit oregoncabaret.com.
Comments