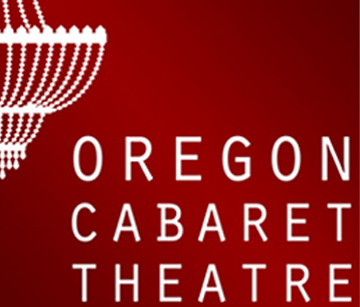 This comic musical and recent Broadway hit is coming to the Cabaret starting July 6th and will feature fourteen performers – the largest cast ever assembled at the Cabaret .
The Story
When the house lights go down, a man in a chair appears on stage and puts on his favorite record: the cast recording of a fictitious 1928 musical. As the recording of The Drowsy Chaperone begins to play, the show comes to life in the man's apartment. The characters appear in his small studio, and the set is slowly transformed into the impressive estate of Mrs. Tottendale who is hosting the wedding of oil tycoon Robert Martin and Broadway star Janet Van De Graaff. Those in attendance include Robert's best man George, Broadway producer Feldzieg, who is hoping to persuade Janet to forgo marriage and continue starring in Feldzieg's Follies, ditzy flapper Kitty, who hopes to take Janet's place in the Follies, two gangsters disguised as pastry chefs, the self-proclaimed famed Latin lover Aldolpho, and Janet's alcoholic Chaperone, whose sole job is to keep Janet away from Robert until the wedding.
The Cast
Many Cabaret favorites and legends return to the stage for The Drowsy Chaperone. The show is anchored by John Stadelman, who is our guide through the musical as the Man in Chair. John has been performing in shows at the Cabaret since its very first season, but his recent work includes Hannay in The 39 Steps, George in Pine Mountain Lodge, and Lloyd in Noises Off. Gretchen Rumbaugh, another veteran from that very first season, comes back for her eighth show at the Cabaret to play the Chaperone. Suzanne Seiber, whose Cabaret resume includes Dames at Sea (1995 remount), Fascinatin' Rhythm, and Pump Boys and Dinettes is back, as is Scott Ford (Feldzeig) who's Cabaret resume includes Ali Baba, The Wizard of Panto-Land, and It's a Wonderful Life.
More recent Cabaret favorites also appear. Galloway Stevens (Aldolpho) is known to Cabaret audiences as The Emcee in Cabaret, Billy Flynn in Chicago, and Dr. Frank-N-Furter in The Rocky Horror Show. He is joined by his Chicago castmate Layli Kayhani (Janet), who wowed audiences as Velma Kelly last year. Two All Night Strut performers stay on at the Cabaret for The Drowsy Chaperone – Lucas Blair (Gangster 2) and Anastasia Talley (Trix). This will be Lucas' fifth show at the Cabaret and Anastasia's second. Jake Delaney and Edgar Lopez return for their third Cabaret show each, and are both veterans of last season's 9 to 5 and Chicago. Billy Breed (Underling), last year's Amos in Chicago and the Captain in 2015's Dames at Sea, is back for his fourth show, and local actor Stephanie Jones (Kitty) returns for her second show. Chad Patterson (Gangster 1) and Kyle Sanderson (The Superintendent) both make their Cabaret debuts in The Drowsy Chaperone.
http://ashland.oregon.localsguide.com/wp-content/uploads/2017/03/Screen-Shot-2017-03-24-at-2.20.42-PM.png
307
360
Oregon Cabaret Theatre
http://ashland.oregon.localsguide.com/wp-content/uploads/2018/05/logo-1-300x76.png
Oregon Cabaret Theatre
2017-06-28 20:32:40
2017-06-28 20:33:57
The Oregon Cabaret Theatre Presents The Drowsy Chaperone