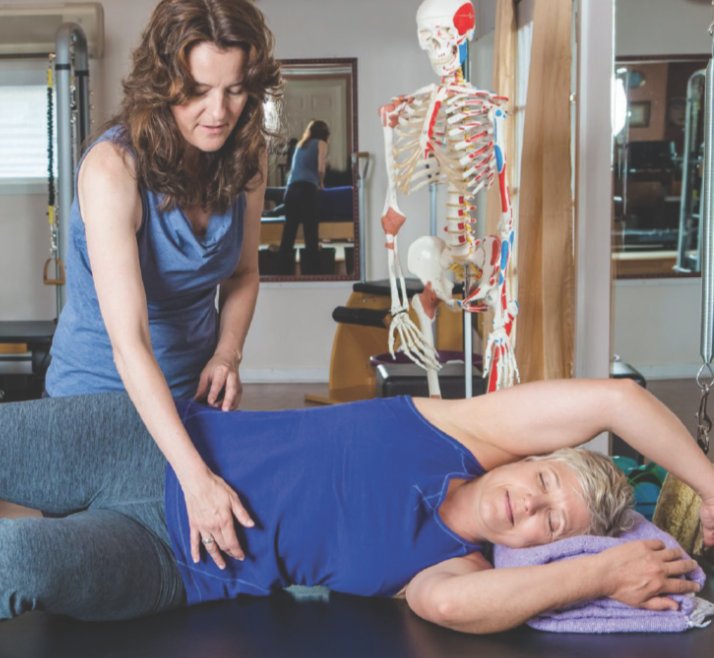 Mary Gorman
Virtual Physical Therapy Classes & Appointments Now Available
With many of us spending more time seated in front of the computer during these days of shelter in place, hip and low back pain can become problematic. Thankfully the wonders of technology make it possible for us to address your pain remotely while encouraging safe and healthy movement from home.
Virtual Appointments
It's easy to set up a physical therapy appointment with me virtually. Just call the office to secure your time slot. I'll send you a link via email and we'll meet at the proper time on Zoom. I'll do a thorough physical therapy assessment with you on video. You'll receive a detailed treatment plan and we'll follow up as your progress requires.
Virtual Classes
I am also offering group classes on Wednesday and Friday mornings. If you're a current patient, these classes are a great way to reinforce the work we do together individually. If you've never worked with me, they'll give you a glimpse of what's possible. Virtual classes are a good fit for anyone interested in improving posture, strength, and alignment. The safe and effective techniques I teach in the group classes do not require any special equipment and are appropriate for all levels of fitness. Regular attendance can help reduce hip and low back pain so you can stay agile, active, and strong. Join us!
Virtual Classes on Zoom
Wednesdays & Fridays
8am – 8:45am
First class is free
$5 per class after
Sign up to receive our email newsletter
to learn about new classes as they become available
Free 30 min Discovery Sessions Available
If you're ready to reduce pain and increase strength, but don't know where to start, a Discovery Session is the perfect place to begin. Call 541-535-7019 to inquire about availability. You don't have to live with chronic pain. If you're ready to move without pain, we're here to provide you with the resources you need to do the things you love! Call the office to schedule an appointment. Visit our website to learn how we can work together to address what's really causing the problem. Sign up to receive our email newsletter and be the first to learn about new virtual classes as they are offered.