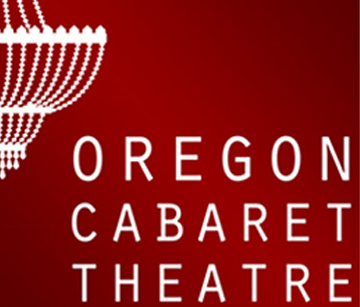 The Oregon Cabaret will open its spectacular 2019 season with Beehive: The 60s Musical, the ultimate celebration of 1960's female empowerment. Featuring such timeless classics as "My Boyfriend's Back," "Be My Baby," "Son of a Preacher Man," and "Me and Bobby McGee," Beehive recalls the days of miniskirts, transistor radios, and flower power. Told from the perspective of six young women who came of age in this enigmatic decade, these young ladies look back on a host of issues ranging from their first Beehive Dance to the challenges we faced as a nation.  

If you loved Million Dollar Quartet but are ready to see powerhouse female voices electrify the Oregon Cabaret, you'll love Beehive!

The Cast
Shae Celine (lead vocalist of the Rogue Suspects) has previously appeared at the Cabaret in all three Wonderettes productions and What a Glorious Feeling. Asha Brownie-Gordon was Gary Coleman in 2018's Avenue Q. Kristen Calvin has played Magenta in Rocky Horror from 2016 – 2018 and has appeared in Bat Boy: the Musical and She Loves Me at the Cabaret. Carrie Lyn Brandon played Shelly in Bat Boy and was Columbia in 2016's Rocky Horror. Newcomer Rosharra Francis recently appeared on Broadway in Beautiful: The Carole King Musical and newcomer Tamara Daly appeared in the TheatreWorks USA tour of Freedom Train.
The Music
The four-piece Beehive band will play live each show and will be led by Mike Wilkins, the musical director of Chicago, Once, and The All Night Strut.

More Information
Beehive: The 60s Musical previews on Thursday, January 31st, opens on Friday, February 1st, and closes on Sunday, March 31st. Saturday and Sunday matinees begin at 1:00 pm and evening performances begin at 8:00 pm on Thursday, Friday, and Saturday. 

Reservations are required for pre-show dinner or brunch. Appetizers, beverages, and desserts are available without reservations. Preview tickets are $25 for all seats. Tickets for other performances are $39 with limited $36 B-priced seating and $25 C-priced seating available for all performances. The Cabaret offers a 20% ticket discount for groups of twelve or more. $10 student rush tickets can be purchased 30 minutes before curtain with a valid student ID, subject to availability. For additional information, or to purchase tickets, call the Oregon Cabaret Theatre box office at 541-488-2902 or visit oregoncabaret.com.