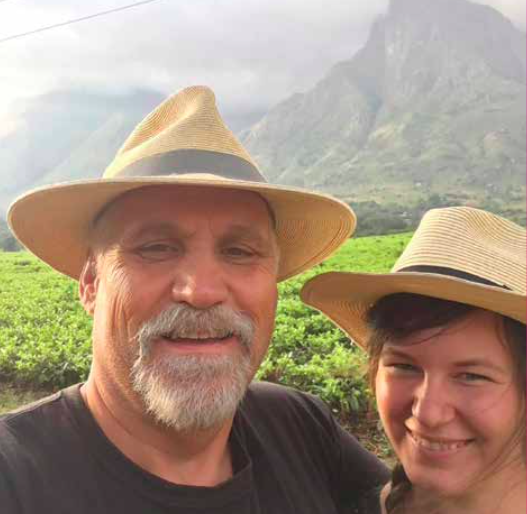 Today I am speaking with Dan and Alise Shulters with Steps4Malawi, the small nonprofit started right here in Ashland, Oregon. LocalsGuide has been following them for four years of their adventure being in Malawi, Africa, and hearing about what they are doing in the rural and impoverished villages of this third world country. Let us transport ourselves to a warm day during the transition to the rainy season to meet with this couple on their cement front porch along the dirt road. There are motorcycles driving by, foot and bicycle traffic, with neighbors and passersby calling out across and down the road to each other.
Hey Dan! Hey Alise! It's been a while, what's new? Since it has been a while, why don't you reacquaint us with Steps4Malawi and what it's about?
Hi Shields, everything is chugging along. Good to hear from ya. We are slowly recovering from the financial hit that was 2020. 
Steps4malawi's mission: Providing medical assistance, creating micro-enterprise businesses, providing Street Business School training, vocational training, assisting with needs as in starvation, medical transport, and other urgent issues. One of the biggest issues Malawian villagers face is safe and effective health care. The longer we are here the more we realize the need for immediate, efficient, and safe medical care. 
Really? Tell us some more about the health issues. 
Currently we are sending people to a local private clinic in Chiringa, but this still presents some issues. In February 2021 alone we spent almost $1000 on treatments ranging from malaria to accidental injury treatments. Each visit averages about $4.50 USD. We have concluded that the best way to provide care is to own and operate our own medical clinic. This is a fairly simple undertaking in Malawi that only requires a government certificate to operate a clinic, and to hire a nurse or other qualified medical practitioner for the day-to-day treatment operations. This would give us control over the quality, the cleanliness, and the efficiency of the operation. As always, the only hard part to opening the Living Steps Private Medical Clinic is funding. This project should cost around $22,000 to $28,000 to implement, the good news is we have already received a $3000 donation towards the construction. Once operations have begun, even at low-cost and pro bono, it will be self-supporting. We need to actually have our official Malawi NGO (non-governmental  organization), Living Steps, finalized and registered with the government before we can open a clinic. As of now all NGO paperwork has been filed with the Malawian Government, building plans are completed, and a building site is secured on our land.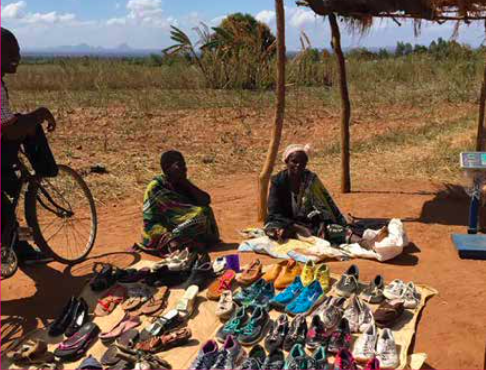 Very exciting! Speaking of building, didn't you make a lot of bricks last year for building? 
Yes, we did, in August and September of 2020 we made 70,000 bricks. Building the Living Steps Life Improvement Center, phase 1, is well under way, walls are almost finished. Phase 1A includes residential space for Dan and Alise, Steps4Malawi/Living Steps office space, storage and shop space. Phase 1B involves a residential house for the project manager and family. Phase 2 will include a medical clinic, vocational training building, and a multipurpose classroom for project training.
What are the other buildings you mentioned for?
The vocational training will include village carpentry, welding, learning to be a tailor along with any other trade common to Malawi that we can find a Master to share their trade. It's important for people to find additional sources of income over and beyond their subsistence farming. 
In our multipurpose training we will be offering other life improvement training, such as Street Business School® (SBS). SBS both encourages and educates those wishing to be street vendors or have a business. This 6-month program helps them understand how to be successful and move out of poverty. Also, Malawi is quickly becoming deforested. People rely heavily on wood for day-to-day life such as cooking, heating water, etc… One way wood is being overused is in the production of charcoal. People go up the mountain or into the forest and illegally manufacture charcoal by cutting down and burning trees. This is needed for cooking and the charcoal makers need it to have a living; however, the trees cannot sustain this practice. We are offering an alternative. A way to make charcoal from local refuse, not trees. This system not only provides clean-burning charcoal briquettes for home use but also supplies a replacement business for those currently illegally making charcoal in the wild. Surprisingly this system was developed years ago by the Legacy Foundation, also from Ashland, OR. This project can work hand in hand with the vocational groups as they can produce the equipment needed to make the briquettes. A real symbiotic relationship!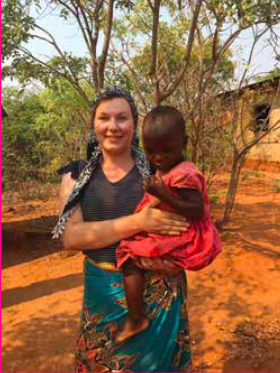 It seems there is a lot going on, or will be going on in the near future.
There is. We are focused on the building right now and have temporarily put these other projects on hold until we have the new space to operate out of. Covid-19 has put a damper on revenue, which is unfortunate. We're sure things will turn back around. We also have an online store based out of Ashland selling Malawian teas, coffee, curios and other handcrafted items. All proceeds from www.malawistore.us goes to support work on the ground here.
That's great! What other ways are you working to support yourselves? 
Dan has a small retirement that we donate completely to our work, and Alise has been able to commission several paintings of Malawian life to people back in the States. We are hoping the painting commissions will increase. She is also working on several books we will be self-publishing. Alise has also drafted our 3cups4Malawi campaign. Suggesting to people they forego 3 cups of take-out coffee a month (or similar) and commit to an ongoing monthly donation of $10 to Steps4Malawi. We have links on our webpage: www.steps4malawi.org along with a QR code with this interview. Enter discount codes "locals" and receive 15% off through Jan 1.
Thank you for catching us up. It will be interesting to see what transpires for you over the next several months. Keep up the good work, and we will talk soon.
Thanks Shields, We will talk soon.