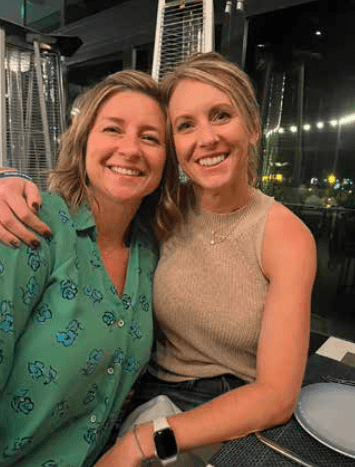 Top-producing Realtors DeAnna Sickler and Dyan Lane go above and beyond to exceed client expectations here in Southern Oregon. Last year the team surpassed more than $77.6 million in sales, ranking second within John L. Scott, the top-producing brokerage in Jackson County. 
From selling to buying, first-time homebuyers to commercial investors, DeAnna and Dyan have you covered. In today's yearly interview, I speak with "the girls" to discuss market trends and conditions, as well as to catch up on the overall business of real estate here in Southern Oregon. 
Hi DeAnna and Dyan, welcome back, and thank you for taking the time to speak with us today.
Shields, it's always great to connect with you. I know we just saw you a few months ago but it's hard to believe it's already been a year since we did this annual interview with you. 
D and D, to begin, how's the market? What´s new and what should we be paying attention to right now either as a seller or as a buyer?
As you probably anticipated, the market is off to a crazy start…. Well, actually, I don't know that it ever really slowed down. It's the time of year where many home sellers are getting prepared to list their homes (the spring is stereotypically the prime time for selling in Southern Oregon), but as we have seen in the last couple of years, more and more homes are hitting the market a couple of months ahead of schedule. We think sellers are realizing the low inventory levels are in their favor and while they don't have the glorious gardens they love to show off, they are typically just one of a select few properties in their price range, so the supply vs. demand is hugely in their favor. 
You both have always made yourselves available to ALL buyers and sellers. Please say more.
(DeAnna) When I got my license in 1999, I was determined to provide a level of service I could be proud of. Fresh out of college and no other commitments really, I had nothing but time on my hands, so if someone could fog a mirror, I would show them property. I cringe to admit, I didn't ask if they were pre-approved with a lender or paying cash. Heck, it never occurred to me to inquire if they had a job. I figured there was no better way to learn the inventory of homes except by visiting them and if I could have company while I did it, then let's go. I remember putting 40,000 miles on my car that year and covered nearly every square inch of Jackson and Josephine County. Through the course of seeing homes, meeting buyers and sellers, it became very clear to me that I wasn't going to be the right fit for everyone nor were they the right fit for me. As I gained experience, I also gained confidence and within a short period of time, I realized "we are the company we keep." We pride ourselves on building our business on referrals; good kind people tend to refer good kind people. We are committed to choosing our clients based on them, not their property. Their price range is irrelevant to us. If we can be of service to them and if they are willing to let us assist them in our craft, then we welcome them with open arms. 
What are the direct advantages that can be gained in working with your team, and can you please speak more about the support network behind your success?
We really pride ourselves on our clients feeling they are top priority. On numerous occasions we have had people comment that they always feel like we are their only client. We love this! When the DeAnna + Dyan team joined forces nearly 13 years ago, we knew we wanted to have a partnership like no other. We wanted our level of service to be consistent no matter who fields the call or email. We wanted people to feel like they were dealing with true career-minded, professional women. From day one, we both worked on every file together. We went on listing appointments together, showed property together, even shared an email and voicemail. It was the best way to be sure everyone was always apprised of the latest info. We are all versed in each facet of listing a home, showing property, writing a contract, and so on.

 Within the first year of being a duo, our sales volume doubled and within five years we were closing well over 100 transactions per year. We quickly realized we really needed some more support so we spent a good long while just observing other brokers in the industry. We thought back to those who had always been professional and hardworking but also with a commitment to never sacrificing their integrity for the sake of a sale. Oh, and we can't forget we also wanted someone who was always kind, no matter the situation. We had known and adored Linda Haxton for years. She was well-respected in our industry, and we knew would make an excellent addition to our team. After nearly seven years as a trio, we are now at a point where we are going to add to our team again. We certainly have no desire to be a massive empire, but after learning we closed an earth-shattering amount of business last year, we are ready to spread the love a bit. We are excited to see what the future has in store. 
Are there any special acknowledgments you would like to make at this moment?
We are really fortunate to work with such an incredible company as John L. Scott. We consider ourselves champions among champions and it's because of their unwavering support from our company. Year after year John L. Scott has dominated the market and sold more homes than any other company in Jackson County. We were thrilled and quite surprised actually that in 2021 we ranked second in the company for total sales volume. Doug Morse and his team knocked it out of the park, and we are so proud of them, so if we are going to come in second to someone, we can't think of anyone better than their incredible team. At the corporate level, we were awarded Top 1% for the 10th consecutive year and also received the Luxury Alliance Designation. In reflecting back over the last year, I think what brings us the greatest joy is seeing how our success directly impacted our community. Collectively, our team donated over $100,000 to local organizations and charities we believe in, as well as a number of school and sports scholarships directly benefiting the youth in our community. We have gotten very clear that our real work is to love people and succeeding in real estate has been an incredible vehicle for just that. We helped over 130 clients either buy or sell in 2021 and feel really humbled for continued support of us. 
DeAnna and Dyan, what are your greatest strengths in working for your clients?
We promise to always be loving and kind but also candid, which means you may sometimes not necessarily like what we have to say, but you can count on us to be authentic and to have your best interest at heart. You can count on us to champion your cause. We want to help you achieve YOUR dreams, whether that be to simplify your life or to build wealth and when you lean on us for advice, we are going to give it. This means we may also suggest you don't buy the house you're over the moon about emotionally, if your goal is more investment in nature and we don't think it's the best fit. We love to circle around our clients and cheer as they go after their goals. 
DeAnna, in your experience, what is the most important aspect of your job to pay attention to?
Being present. I love the fact that our clients feel like they are our only client. Clearly, they aren't, but the fact that they feel like they are means so much to us. Living in a very distracted world these days, giving someone your undivided attention speaks volumes, so making every one of our clients feel heard and important is top priority. We also think it's imperative to understand how your client received information. In some ways, it's like determining their love language. Help them by taking the role that is most helpful to them. Sometimes a guidance counselor, sometimes an investment advisor, and sometimes it's being a supportive pal who is celebrating alongside you while you buy your first home. 
Dyan, what are the most enjoyable aspects of working with your clientele?
I so enjoy getting to know our clients. I love being a part of our clients' "Board of Directors" as they make financial decisions towards their future. It is so easy to get the superficial answers from clients but I want to know what drives them, where they see themselves in 5 years etc. Most of our clients, I now consider friends. DeAnna and I joke that we are horrible sales people but we are awesome "people people." I want to be the agent that clients can lean on when the world has let them down. Showing kindness and sharing joy in the process is just the beginning of where our team wants to meet you.
Dyan, what are the most challenging aspects, and how do you and DeAnna work together as a team to support your clientele through such moments?
Gosh. There are a lot of challenging aspects to this career. Luckily, my dad taught me that challenging usually equates to rewarding. I think the key is compassion, empathy and a desire to provide the best service. Plus, I am extremely competitive. I am so blessed to have DeAnna to be my sounding board. She plays such an instrumental role in my life. She sharpens me to be a better wife, mom, friend, employee and employer. Some people go their whole life without having a person like that in any facet of their life. 
I love the annual advertisement that you place in the LocalsGuide that shows photos of all the doors to every home you have helped sell or buy. You two must know half the town.
We love that all of those door photos have a story. The ad is really a story to our own personal hearts. A reminder of all those that we have helped, of the clients that have supported us in our dream. Each file has a different energy, goal and story. Some have come easy and others we all dig down deep to make happen. Without the caliber of clients we work with, this wouldn't be possible. We don't work with everyone that comes our way to when we see the doors, they do truly represent moments we are fond one. Moments we were given to help others foster hope, to build wealth, simplify, to be there along a grieving process. It's heartwarming to see how many chapters we have gotten to be part of. 
DeAnna, it goes without saying that both you and Dyan are extremely hard workers. What has been the secret to your success?
Grit, tenacity, and being too stubborn to fail. We also finally got out of our way and decided that people really do want to know about us personally, so we got comfortable with sharing more. Our column in the LocalsGuide was all your idea and while we cringed at the thought of it, looking back it was just brilliant. By being transparent, we let people into our lives a bit and then we started attracting people who felt like they already knew our hearts and really wanted to support us. We also sat down many years ago and wrote down on paper the qualities we wanted in the professionals we lean on and we decided we wanted to offer those same qualities in our business. 

Dyan and DeAnna, is there a question or two that you wish more folks would ask you regarding real estate?

DeAnna – We can't stress enough that before making major changes to your home in preparation to sell, connect with a qualified real estate agent to find out if it's worth the investment of your money but also your time. More often than not, people are shocked at the things we suggest, often paring down their giant to-do list. Don't look on the internet for your list of items to prepare your home for market. Every market is different so you need local expertise. 

 

Dyan – I have to say that there's several times a year when we are told, "You probably wouldn't be interested in my house…" or "we can't afford much so you probably don't want to show us property." This always breaks my heart. We want to assist YOU no matter what stage of life you're in. So next time you're thinking of buying or selling, reach out.
Dyan, what is your outlook for this upcoming market season, and what should I be preparing for as a seller right now?
We believe that the inventory is going to increase for 2022 compared to the inventory levels we saw in 2021 and 2020. Supply levels will keep a tighter pressure on the market and how high we will be able to push pricing. It is important to pair up with a Realtor that can help guide you on when you should hit the market based on those levels and the current buyer demand. Sometimes, holding a property off the market until some of the competition clears out can be in the best interest of the seller. Also, before you tackle those spring projects, reach out to a trusted broker. Sometimes, your energy is better spent in other areas or delaying hitting the market based on that to-do list may cost you more in the end.
What should I know if I am a buyer?
If you will be getting a loan on the property, connect with a trusted local mortgage lender. Rates are continuing to jump around in 2022 and this can impact your buying power or your comfort level. We encourage our buyers to not feel rushed in their decision process. Typically, it takes buyers viewing 5-7 homes before they narrow down their focus and their ultimate goals. That gut feeling "is something better going to hit the market?" goes away and they rest easy in their decision to move forward. Also, brokers and sellers alike aren't particularly fond of online lenders, so keep that in mind especially if you're purchasing in a competitive price range. Relationships are key and it's hard to establish that through a computer or phone. Ultimately the client decides which lender to work with but it would be a disservice to not mention this plays a key role in our competitive market. 
How can you help me if I am just getting started?
We will partner with you to get you on the right track for being in the best position possible for buying a home. This includes guiding you to the homes that suit your needs but also your goals. We love to interview our clients and really get a feel for what they want out of their home purchase and then we will help you choose a lender who is the right fit for you, align you with the best home inspectors, insurance agents, etc. 
What are the biggest mistakes in real estate that you see happening time and time again?
Sellers who choose an agent based on who gives them the highest price and/or the lowest fee, are doing a huge disservice to themselves. It's not just the other brokers who are savvy on value – buyers are as well. They'll form an opinion as to whether your home represents a fair value before they have very stepped inside. Also, not committing to one broker and instead calling the listing agent directly when you want to see a home. If you wait until something hits Zillow, you are missing out. Brokers have knowledge (and access) to properties before they hit the world wide web. If your broker isn't your first call, you won't be theirs either. As a buyer it costs nothing for representation, so find someone you enjoy being around and who will work hard for you and then let them.  
Southern Oregon is truly a unique real estate environment. Please speak about the many relationships and behind-the-scenes negotiations that transpire.
Hands down, our relationships with other brokers, lenders, escrow officers and tradesmen in our industry has contributed substantially to our success. Without sounding like a complete narcissist, people really enjoy working with us. We know the market, a sales agreement and listing contract forward and backward, but most importantly we are solution-oriented. Sometimes it takes an immense amount of work to navigate the intricacies of complicated escrow, but we are up for the challenge. We love to learn, we love to succeed, and we really love the teamwork approach when all parties work together for the same goal. There is no doubt we have kept things together that had every right to fail but everyone knew we were all going to do our part and share the burden a bit to get things done. 
DeAnna, what do you look forward to most in 2022?
Well, if I am being honest, I am looking forward to seeing people's faces again. I am looking forward to greeting someone with a proper introduction, or even a handshake, if they are comfortable. I am looking forward to getting back to our roots. Everyone is worthy of respect and also of love – despite their differences of opinion. We are all adults so let's get back to playing nice in the sandbox. Let's honor our differences and focus on a person's heart, integrity and work ethic. It's that simple. 
Dyan, what method do you employ to keep positive when the going gets tough?
Man. You know Shields, I wish I could sit here and tell you, "Well when I run into this, which isn't often… blah blah blah." But sometimes it can be a battle of the WILL against the BRAIN to flip that coin around. I am careful who I let into my inner circle. I surround myself with powerhouses and go-getters. Negativity is very contagious, and the world today is a breeding ground for us to lose hope. I am such a work-in-progress and sometimes I am a hot mess. The moments I can center myself around God's purpose for me I can see visions of the life HE has called me to (which for the record is NOT all rainbows and unicorns). When I go down the Dyan Downer Train, my mind goes back to a bird trapped in the cage, simply focused on the trial at hand. Instead of soaring above it and seeing the trajectory of my life, and the lessons that WILL come from this hardship. 
How about you, DeAnna?
I pray…. a lot. I am also working on having as much grace with myself as I do with others. I hold myself to a high standard and sometimes that's not always healthy. I have started reading more and finding ways to just let my mind relax a bit instead of always filling it with more and more tasks. I also remind myself that I have an incredible life and one I have worked very hard for and I should be proud of that. When I feel overwhelmed or defeated, I know I need to get some fresh air, some fresh flowers and get out of my own way. There is so much to be grateful for and if I lose hope, I am going to be disappointing a lot of people which crushes me even more. 
In reflections of the past two years, what have been some of the most memorable for the two of you, both good and bad?
Dyan: The past two years have been like a pottery kiln – nah, let's not sugar coat it: a trial by fire. But among the crazy-ville of our lives, I love how much we laugh and how hard we work.

 In 2020 when all four kids had to start distance learning, we didn't skip a beat. We developed a plan that not only supported our families but also continued with the commitment to our clients and our community. Our business (which was already very successful) boomed again that year. Last year when there was so much hate surrounding opposing political views, we held tight to our beliefs; Grace always wins. That we never know both sides of the story and that we don't know what is best for everyone. We CHOOSE to continue in kindness and again, our business flourished. 

DeAnna: We still occasionally show up to the office looking like twinsies which cracks me up. And, it's never just black sweaters, jeans and boots… It's something along the lines of a mustard colored striped t-shirt with the identical cardigan, earrings and hairstyle. Not all that long ago a client asked me how I like working with my daughter every day. Well… I don't have a daughter and since Dyan is only seven years younger than me, I think I need to get some better eye cream. What made it even more hilarious was moments prior when I met the client in the conference room, she asked me, "Now who are you?" Apparently I didn't look anything like my photograph. Geez. Kick me while I am down. 
As a previous client, I feel that it is appropriate to say thank you once again, and I know that I am not alone in this community in my appreciation to you both for all you do.
We believe in Jackson County and know it will continue to get better and better. It's easy to invest back in a community that you know will pass it on. And that wouldn't be possible if our clients didn't support our dream of selling real estate and serving our passion and our purpose.
Are there any last thoughts or comments you would like to share with our readers?
Don't forget there is so much more still out there. No matter your state of life, your age, your finances, the world has a lot to offer. Remember, giving creates more joy than receiving. Oh yeah… and call us for your real estate needs… we kind of love this gig we got going and rumor has it we are pretty darn good at it too.
Finally, how are the kids and are there any new adventures the two of you have planned on the horizon?
Dyan: Alyse is now 14 and Landon is 9. These are such precious years. Now, I don't believe that they are not challenging and there are moments when I doubt that I was even cut out to do this motherhood thing. But the COVID world has taught me I sure took a lot for granted in 2019. This life entitles me to NOTHING. It doesn't owe me to allow me to watch my kids play sports, to have restaurants open when I don't feel like cooking. My adventure for the rest of the year is to enjoy all the moments instead of living to get to the BIG BRAG moments (big vacations, big awards, big trophies, college acceptance). 

DeAnna: Grady turned 13 (pray for me, would ya?) and Griffin is ten. We are just starting baseball and nothing brings me more joy than cheering on my boys. I try to behave but often get that annoyed look from the dug out – apparently my old school softball cheers are mildly embarrassing to my children. Go figure. It's an election year and Nate will run for re-election as Sheriff. True to our grassroots method, we will be coordinating his campaign along with all the other exciting things our daily lives have in store. I have a few fishing trips planned out into the fall and very much look forward to out fishing my buddy Russ, yet again.  
Learn More:
541.494.5353
www.DandD@JohnLScott.com
320 E Main Suite 100, Ashland